La-Z-Boy, Ethan Allen prepare to resume operations
April 24, 2020 | 11:28 am CDT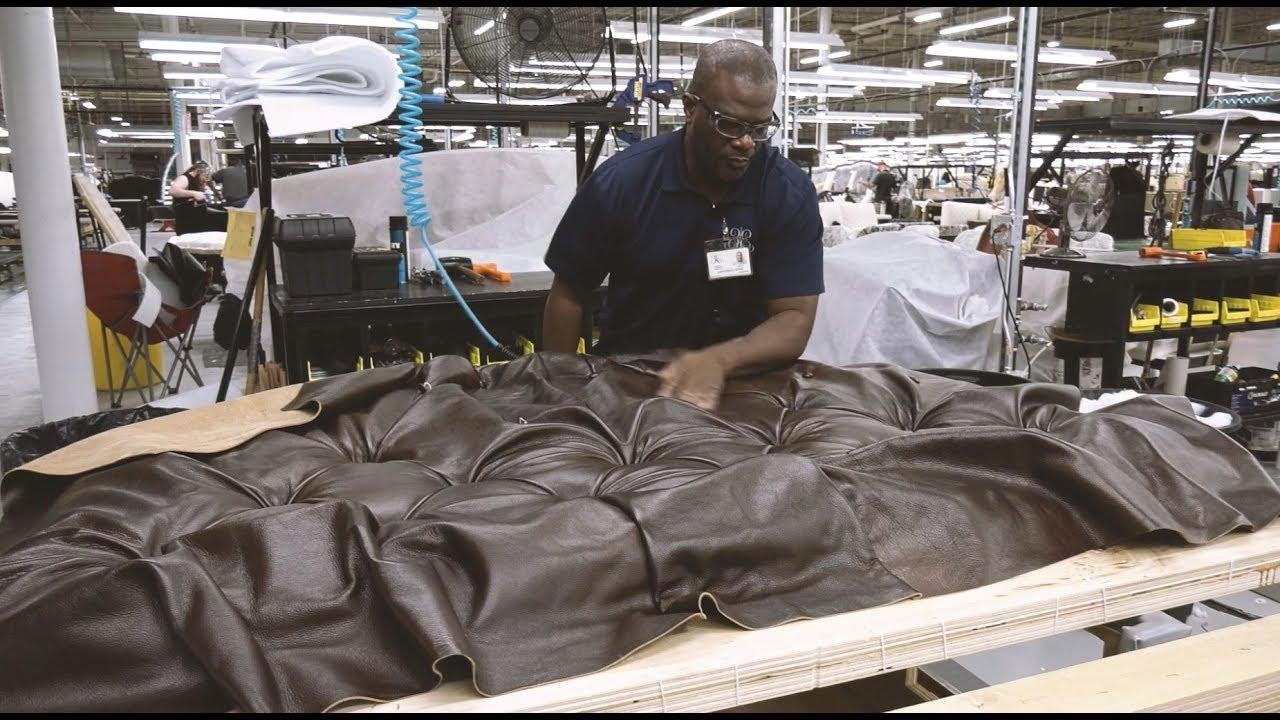 Photo By Ethan Allen
The tide might be turning, as several leading furniture makers are preparing to resume production.
Both La-Z-Boy and Ethan Allen implemented major production halts and layoffs in recent weeks after COVID-19 swept through the country.
La-Z-Boy will resume partial production at several U.S. plants to "work through its existing backlog." It also reopened some of its retail stores, but on a reduced schedule and following state guidelines. The company had furloughed 6,800 employees - amounting to around 70 percent of its total workforce - in March. 
"We are monitoring the COVID-19 situation daily, with the health, safety and well-being of our employees, customers and communities our highest priority. We are reviewing data from across the country, as well as the applicable federal, state and local requirements and guidelines where we do business," CEO Kurt Darrow said in a statement. "Initially, we will open several La-Z-Boy branded manufacturing facilities at partial production capacity. The products produced will serve to address the backlog we had when we closed our plants at the end of March and to satisfy orders that we expect to see as many states begin to allow our retail customers to reopen on a limited basis over the next several weeks."
Ethan Allen took a similar path. The residential furniture giant furloughed more than 3,000 employees (also 70 percent of its workforce) around five weeks ago. Salaried workers also took severe pay cuts, including CEO Farooq Kathwari, who took in zero pay. The company saw a 14.5 percent decrease in sales for the quarter ending March 31.
Ethan Allen will begin reopening its design centers May 1 in some states. It says it has restarted some manufacturing.
"We are looking forward to the planned reopening of our design centers in a number of states starting from May 1 and have begun to increase production in some of our North American manufacturing plants," Kathwari said. "We are also pleased our independent retailer in China has opened most of their 105 retail locations and our U.S. government contract business remains strong."
Have something to say? Share your thoughts with us in the comments below.