Cabinet Makers Group Plans Events
July 2, 2015 | 3:52 pm CDT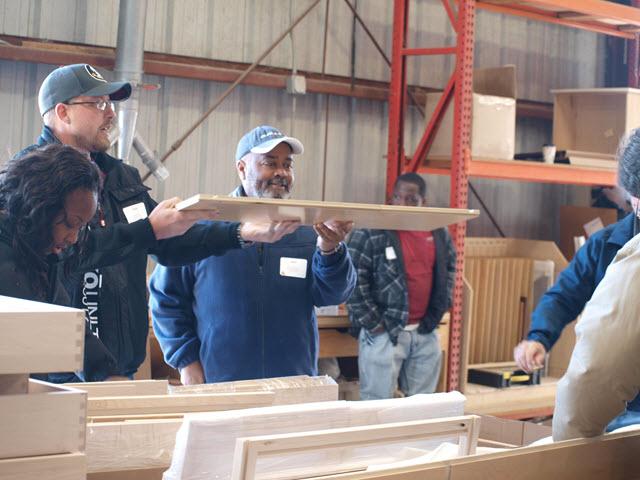 The Cabinet Makers Association is launching a new Member Consultation program, as well as renewing its focus on regional events, during 2015.
The CMA Mentor Council is a new and exciting program offered by the CMA for the benefit of its members. The Mentor Council consists of CMA members that have been in the industry for more than 20 years, and are considered leaders in the field. Mentors have experience with presenting seminars at industry gatherings and writing articles for the trade press on matters relating to running a successful and profitable business.
A member that wants to receive insights into problems they may be experiencing in their business would contact the council for a consultation. To start the process, a member fills out a form on the CMA website listing details about their business such as what products they make, how many employees they have and what size their shop is. A determination is made by the Council to pair the member with a Mentor that has experience in a similar business situation. After a few emails from the Mentor clarifying what the member hopes to accomplish with the session, a phone conference is scheduled. The phone conference typically lasts an hour to an hour and a half, and follow-up calls may be made to monitor the member's progress.
The goal of the Mentor Council is to engage new and existing CMA members through one-on-one interaction with other members in the group. This interaction has often led to new and long lasting friendships among members. Having a group of people to rely on for advice and expertise can help a member reach their goals of a more successful business and a better personal life.
The mission of the CMA has been and continues to be "Successful people helping others to be successful."

CMA Plans Regional Events for Fall 2015
The CMA is deep in the planning process to present two regional events to be held in the Fall of 2015.
The first will be in the Chicago area and feature a full day of seminars by industry experts at Exclusive Woodworking in Waukegan, IL. A second full day of shop tours will begin at Exclusive Woodworking and include a visit to their showroom, nuHaus, in downtown Chicago. Just blocks away, participants will also get to visit the Hafele showroom for a look at the company's inner workings. A third and optional day is also being planned to visit such area attractions as the Merchandise Mart, and a Chicago Architecture Foundation River Cruise. Sampling of Chicago-style pizza is also on the schedule.  
The second event is being planned in the Northern New Jersey area and includes a full day of seminars by industry experts, followed by a day of shop tours. Preliminary plans call for a third day to visit some related attractions in Manhattan, including the Hafele showroom on 26th Street.
More details and registration information will be released as it becomes available. For more information, please contact CMA Executive Director Jim McDermott at (866) 562-2512 or via email [email protected]
Have something to say? Share your thoughts with us in the comments below.