See Timesavers' wide belt sanders at WPE Lancaster
July 25, 2019 | 11:28 am CDT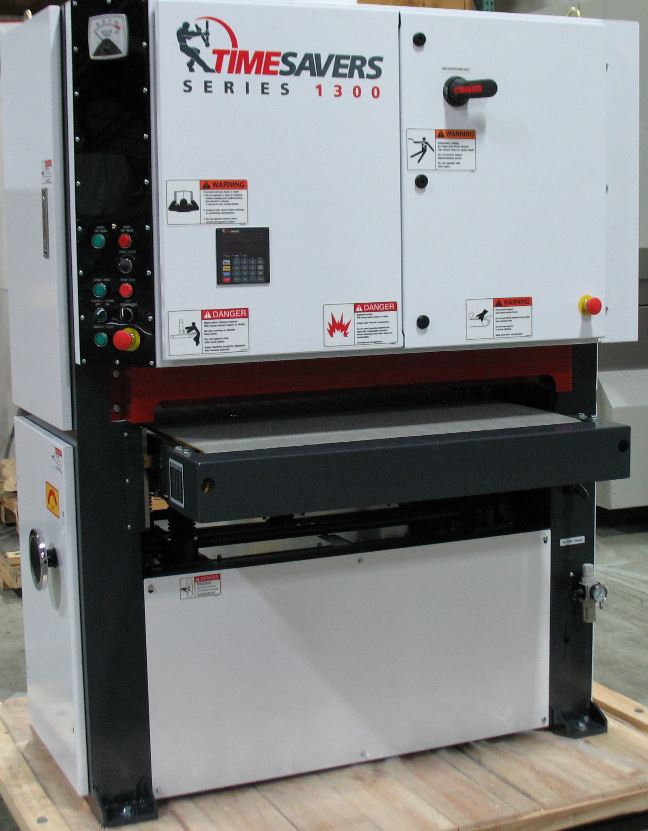 LANCASTER, Pa. - 
Timesavers
will display its 1300 Series widebelt sander in booth #205 at the Wood Pro Expo in Lancaster, Pennsylvania.
The company says the Series 1300 is a compact and dependable machine that features a number of standard options ideal for small to mid-sized woodworking shops.
It can be equipped with up to three heads and features a centralized control panel, digital thickness readout, double infeed/outfeed holddown rollers, a motorized lift, quick-release outboard support, through-beam abrasive belt tracking, and an infeed stop bar.
The company says the Series 1300 machines are choosen for their economy since they provide a host of standard features that other manufacturers market as options. Timesavers says its Solutions Engineers will work with customers to find out if the machine will work for the desired application.
Wood Pro Expo
is a regional event for woodworking businesses that brings together suppliers and experts for a localized presentation of equipment and supply solutions. WPE includes a strong educational program on best practices for shop production - including CNC basics, employee recruitment, finishing, lean manufacturing, business management, software, and shop safety - and an expo floor with equipment and supplies geared to small and medium-size shops.
The Spring edition of Wood Pro Expo will once again collocate with the Cabinet & Closets Conference & Expo, March 11-13 in Arlington, Texas. For information visit
woodproexpotexas.com
.
Have something to say? Share your thoughts with us in the comments below.