2018 NeoCon visitors can expect to see 10 new permanent showrooms
June 11, 2018 | 1:11 pm CDT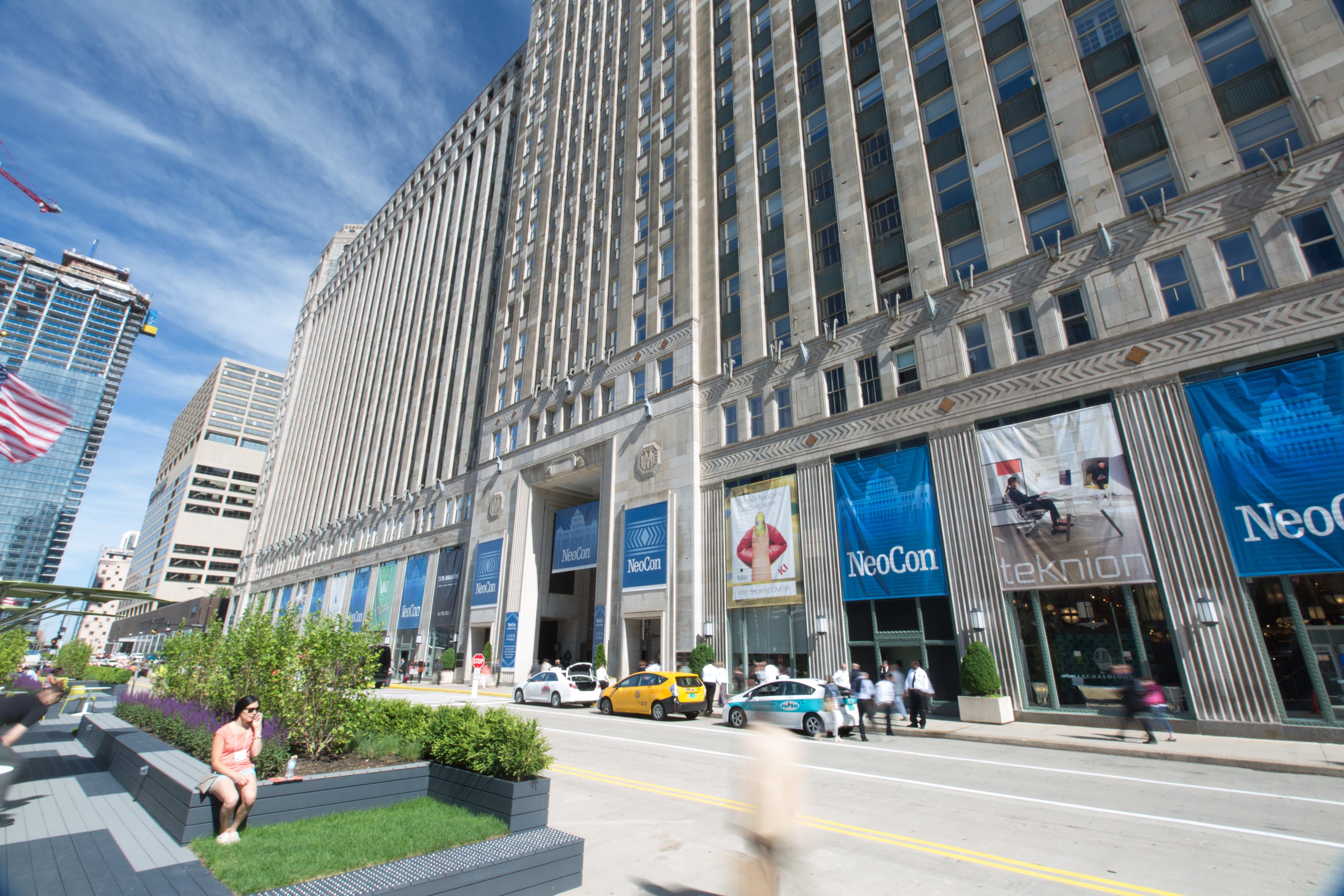 Photo By NeoCon
CHICAGO – The 50th edition of NeoCon, highlighting commercial design innovation, takes place June 11-13 at the Merchandise Mart in Chicago.
Visitors can expect to see 10 new permanent showrooms added this spring including David Edward, Innovant, DARRAN, GMi Companies, LINAK, NappaTile, Segis USA, SurfaceWorks, Trinity Furniture, and Scandinavian Spaces spread across floors 3, 10 and 11. 
The Mart team also worked closely with design professionals to improve traffic flow on the 10th floor and welcome several new brands from their waitlist. Legacy showrooms such as Decca Contract, Steelcase, Groupe Lacasse, Indiana Furniture, Krug, Shaw Contract, Skyline Design, Studio TK, Workrite Ergonomics and ESI Ergonomic Solutions partnered with some of the industry's leading designers to create completely new and expanded spaces. 
Also, on the 7th Floor Exhibit Hall, attendees will discover over 75 new-to-NeoCon brands. In addition, as the line between residential and commercial blurs, The Mart is placing a renewed focus on the 6th and 14th floors of the building. 
The Design Center at NeoCon will feature special programming and events. On floor six, visitors will encounter a new permanent conference center and venue for CEUs, as well as other meetings.
The education program will feature more than 100 CEU sessions and four marquee presentations with a wide range of topics including a roadmap for achieving WELL certification, applying psychology to design, and trends influencing the next decade in healthcare facility design. New this year, NeoCon will explore the industry's next chapters with a series of seminars flagged with the Future of Design designation.
"The CEU seminars are always a vital, enriching and enlightening aspect of the NeoCon experience," said Monica DeBartolo, director of programming at NeoCon shows. "The 2018 lineup will bring the latest innovations, and societal and cultural trends to light, as we celebrate the past 50 years of commercial design, and look ahead to the next 50."
Have something to say? Share your thoughts with us in the comments below.