MaterialsXchange launches e-commerce platform for building materials
February 3, 2023 | 11:40 am CST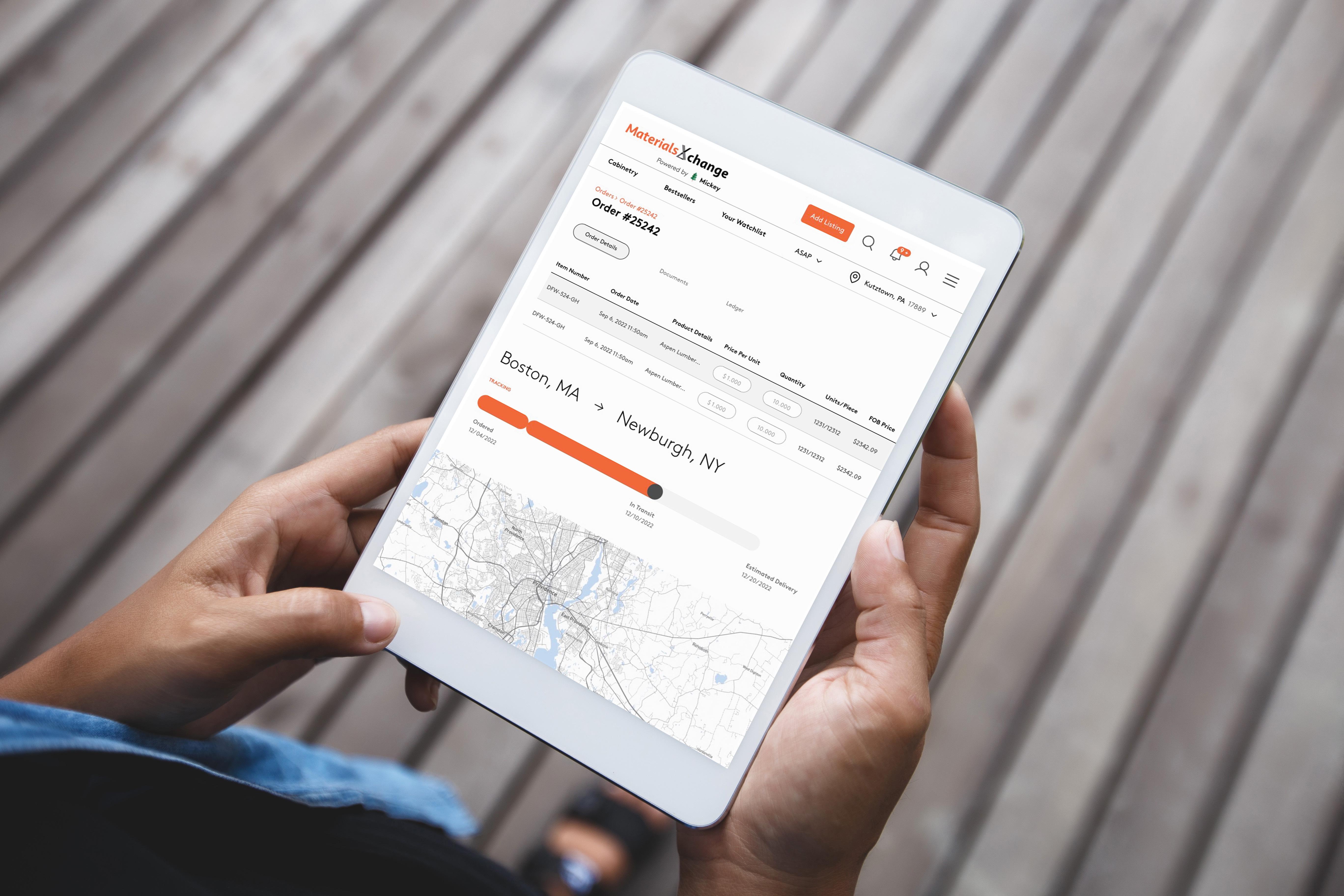 CHICAGO -- MaterialsXchange (MX), a digital marketplace to buy and sell lumber, panels, and other building material (LBM) products, has announced its new e-commerce platform.
The updated marketplace, available at materialsxchange.com, offers a streamlined ordering process where suppliers can list products either as an "ask" or a "bid" and buyers can receive alerts or order products directly. The technology, powered by Mickey, is designed to make the process for buying or selling wholesale and large-order LBM easier and more efficient – with live, real-time order tracking and pricing transparency.
Suppliers can list their products, and the MX platform will auto-fill product descriptions and variants. Suppliers can also view all pending and shipped orders in one place, send invoices and receive automatic payouts, and directly connect with buyers looking for their specific items. The new platform also provides a one-stop shop for buyers to source exactly what they need, place an order and see real-time shipping prices and delivery updates.
"MaterialsXchange has been, and continues to be, leading the charge for the digital revolution taking place in commodity lumber and panels," said Steve Coppola, Vice President, LENCO Supplies. "There is nothing that compares to the speed, efficiency, and simplicity of MX when buying or selling these products. Where else can you name your price, and quite literally have all of the shopping, paperwork, and shipping done for you...all with the click of a button? LENCO Supplies is excited to see where MX leads the industry now and into the future, both in lumber and panels as well as other products."
The MaterialsXchange platform currently lists softwoods and panels – from Alder to Elm, as well as OSB and other LBM products. With the site's ask/bid pricing structure, when a buyer negotiates a price and it's matched – the transaction occurs instantly. The prices are real-time market prices and buyers will see a complete and transparent final order that includes shipping and handling and taxes.
Have something to say? Share your thoughts with us in the comments below.