Architectural woodworkers split in North American standards dispute
April 21, 2016 | 8:24 pm CDT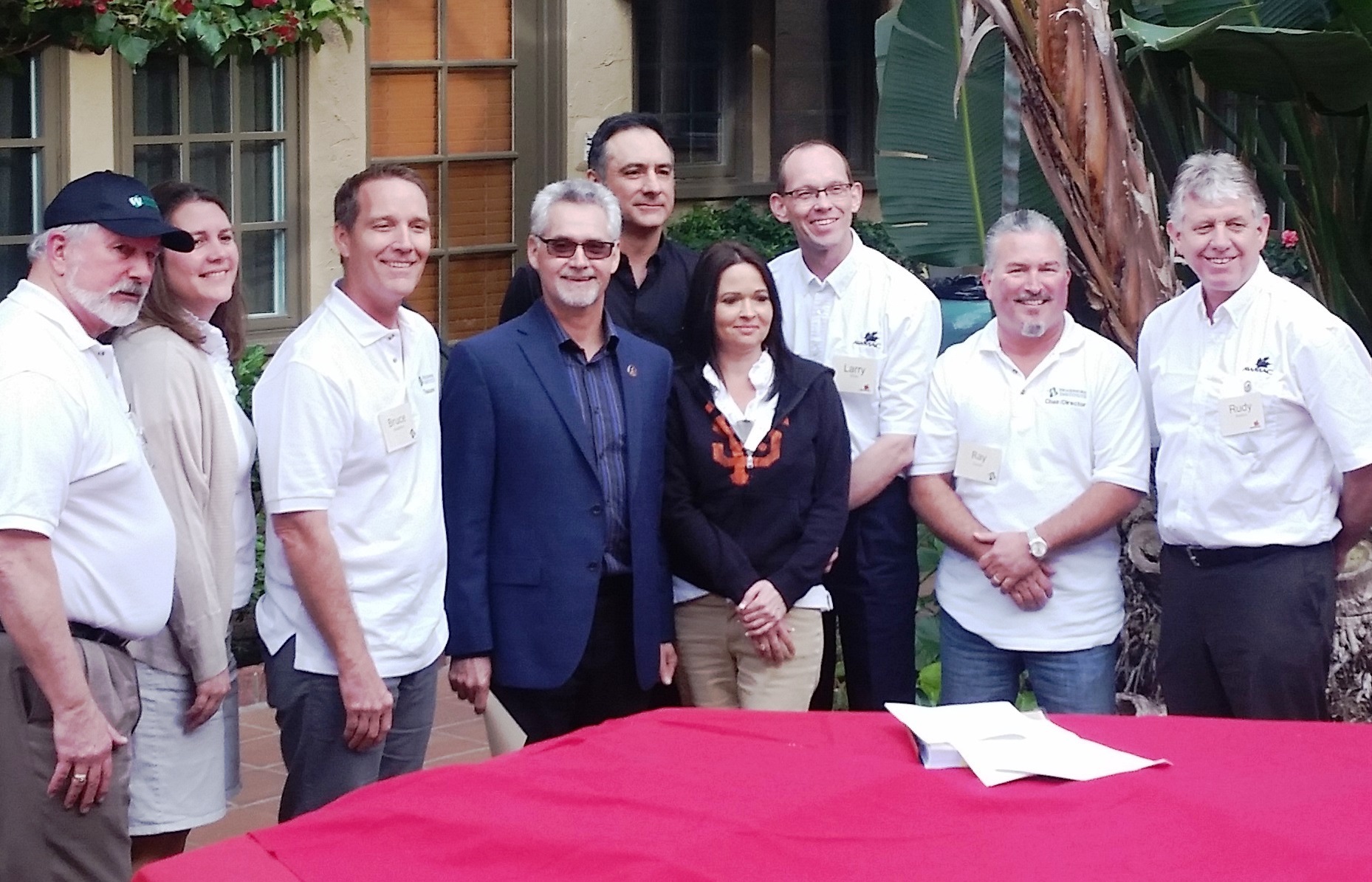 CALGARY, Alberta - The Architectural Woodwork Manufacturers Association of Canada and Sacramento, California-based Woodwork Institute say they will develop a new architectural woodwork standard for North America. The move follows a dispute over ANSI standards with the Architectural Woodwork Institute, Potomac Falls, Virginia. 
The Architectural Woodwork Manufacturers Association of Canada and the Sacramento, California-based Woodwork Institute finalized an agreement March 3 to develop the new architectural woodwork standard for North America.
The Woodwork Institute issued this explanation to its members:
Many of you may have heard that on August 15, 2014, the Architectural Woodwork Institute (AWI) received official approval as an American National Standards Institute (ANSI) Accredited Standards Developer of architectural woodwork standards. AWI gained this status without notifying AWMAC or our other standards partner, the Woodwork Institute, while at the same time collaborating on Architectural Woodwork Standards, Second Edition.
This did not sit well with AWMAC or WI and both organizations have been talking to AWI since then, primarily over equal ownership of the next standard. Unfortunately, ownership of an ANSI standard can only be held by one Standards Developing Organization. Some proposals were discussed, including the creation of one SDO equally owned by the three associations; however AWI was not in agreement with this or other options.
Due to the lack of initial collaboration, reluctance to address our equal ownership concerns, and AWI's recent notice to us that they intend to continue their development of an ANSI Standard as sole SDO, AWMAC and WI had no choice but to begin the dissolution of the Joint Standards Committee that created the First and Second Editions of Architectural Woodwork Standards.
Although AWMAC is dismayed that AWI has chosen to disregard the purpose of the JSC as defined in our agreement – "to create, maintain, update and clarify as needed, a single architectural woodwork standard", we are excited to enter a new chapter in standards development for architectural woodwork in Canada, while maintaining our rights of ownership and translation.
The groups say the new manual will be the most comprehensive woodwork standard ever published, combining enhanced pre-existing material with additional content and illustrations that reflect the progressive nature of woodworking in North America.
AWMAC, based in Calgary, and Woodwork Institute, based in Sacramento, California, have commenced work on this enhanced standard and have created a Standards Committee with participants from each association. The committee is chaired by Kerry DePape, an administrator of AWMAC, with Mike Hanse of the Woodwork Institute as vice chair. 
Members include Martin Boutet of AWMAC; Ray Cerulli of WI; Bill Fenstermacher of WI; Jim Taylor of AWMAC; Paul Parks of Woodwork Institute; Rob Gustafson who will serve as editor; and Heather Zertuche, secretary.
"All these participants have many years' experience in standards development and are committed to developing architectural woodwork standards with up-to-date materials and processes," the Committee said in a statement. "In the near future, the standards development team plans to invite participants with a broad range of knowledge from the industry to collaborate on the standards. AWMAC and WI are committed to providing our affiliates, members, and the industry with current, complete, and inclusive architectural woodwork standards."
AWMAC has over 400 members
in eight chapters across Canada, and members of AWMAC include architectural woodwork manufacturers and installers, material and service suppliers, design professionals and educational facilities.
For the existing standard, the Architectural Woodwork Institute, Architectural Woodwork Manufacturers Association of Canada and Woodwork Institute worked together to create a joint single standard for the specification of qualities, methods and workmanship to produce and install architectural woodwork.
The first edition of Architectural Woodwork Standards was adopted and published jointly in 2009 as the successor to and replacement of AWI/AWMAC's Architectural Woodwork Quality Standards Illustrated (QSI) and WI's Manual of Millwork (MM). The second edition was adopted and published jointly in 2014, with an effective date of October 2014.
AWMAC's Quebec Chapter translated this second edition of Architectural Woodwork Standards into the French language as Distribution of Normes de menuiserie architecturale  with funding for the French translation of Architectural Woodwork Standards provided by:
Have something to say? Share your thoughts with us in the comments below.