AWI releases new architectural wood casework standard
June 2, 2020 | 8:30 am CDT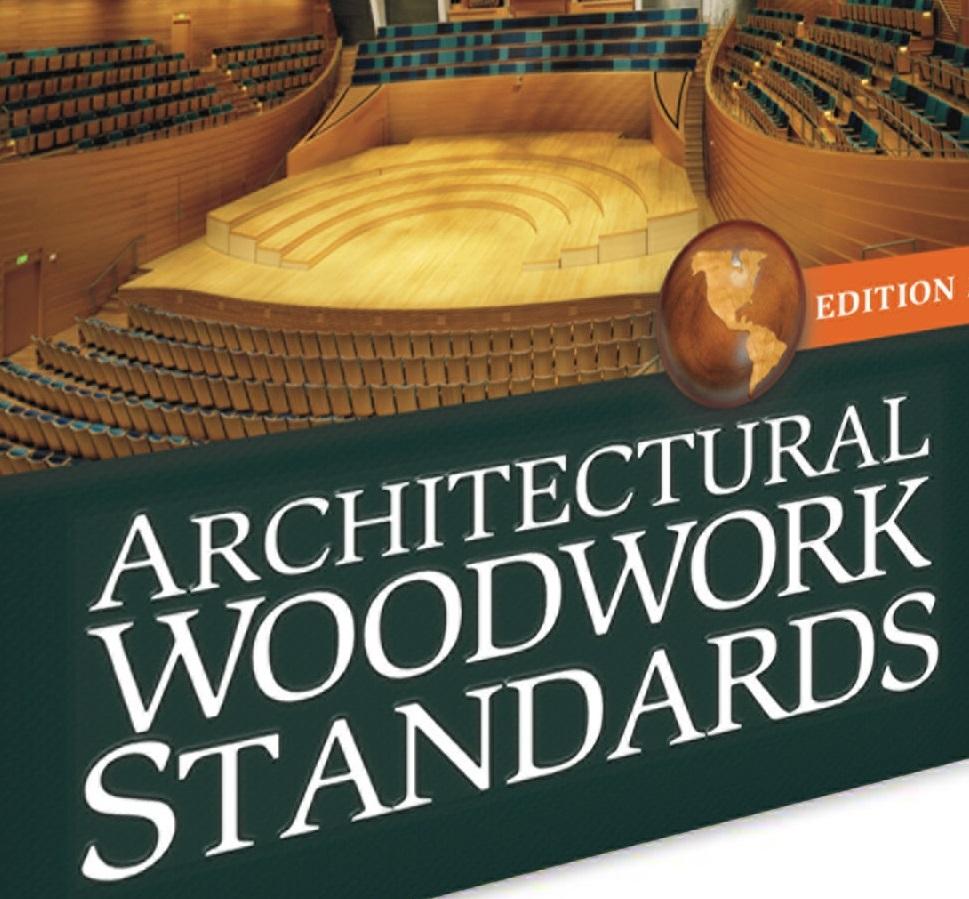 POTOMAC FALLS, Va. -- The Architectural Woodwork Institute has announced the release of the ANSI / AWI 0641-2019?Architectural Wood Casework Standard. The new ANSI / AWI 0641 takes effect June 1, 2020, and succeeds, replaces, and supplants Section 10 of the Architectural Woodwork Standards, Edition 2 (2014) as the most current version of the AWI Standards for architectural wood casework.
The ANSI / AWI 0641-2019?Architectural Wood Casework Standard encompasses a variety of architectural wood casework, including wood veneer-faced architectural cabinets, plastic-laminate-clad architectural cabinets, and cabinet and drawer hardware as specified under CSI MasterFormat Division 6.
This standard establishes structural and aesthetic tolerances for each of the these applications, ensuring that the final product is of the utmost quality with regards to the specified visual appeal and structural integrity.
"Of all AWI Standards, the new Architectural Wood Casework Standard is the largest section of forthcoming ANSI / AWI Standards that has greatest impact of change for woodworkers," said AWI president Tyler Cerny, president of Strata Design. 
In previous AWI Standards, a casework unit's aesthetic and structural requirements were put together under three Grades: Economy, Custom and Premium. In ANSI / AWI 0641, characteristics are divided into two parts for the first time: 1) Aesthetics? Economy, Custom and Premium Grades; and 2) Structural performance? Duty Levels: 1, 2, 3, 4. 
Duty Levels evolved from the desire of a performance based standard, according to AWI Technical Committee chair Greg Lutz, president of Lutz Woodworks.
"This component of the Standard required extensive testing and significantly lengthened the Standard's development process," he said. "Hundreds of hours of testing took place at the AWI National Testing Center in Americus, Georgia, where data was collected to provide AWI with reference information needed for a standard of this level. Also, during the canvass process, feedback from interested parties identified substantial changes that were necessary and incorporated. Rigorous testing of this nature had not been available previously."
The Duty Level requirements were determined by measuring the amount of force and pressure the product can tolerate or withstand during the extensive AWI testing process at the AWI National Testing Center.
"With ANSI / AWI 0641, an architect can mix and match aesthetic and performance requirements so that the end product best suits the vision of the project owner," Cerny said.
This new Architectural Wood Casework Standard has the potential for innovation in the manufacturing of cabinets.
"For example, if a woodworker believes their proprietary way of building a cabinet can meet new Duty Levels identified in 0641, they may have the product tested for compliance with the Standard, and they can submit their test reports to the customer. Testing either at AWI National Testing Center or at an independent laboratory could improve their competitive advantage in the marketplace," Lutz said.  
"Quite simply, Standard 0641 gives flexibility to architectural woodworkers to build cabinets in a NEW way to comply with its requirements, an option not available in previous standards," Cerny said.  The new ANSI / AWI 0641 Standard heralds in a new era of innovation and change from the past.    
The ANSI / AWI 0641-2019—Architectural Wood Casework Standard, as well as, AWI 100—Submittals, AWI 200—Care & Storage, AWI 300—Materials, and ANSI / AWI 0620-2018—Finish Carpentry Installation Standard are presented in an interactive format online to view, bookmark, save and share free of charge through the Standards Area of http://www.awinet.org. Printed copies of all AWI Standards are available for purchase in the website store.
Have something to say? Share your thoughts with us in the comments below.