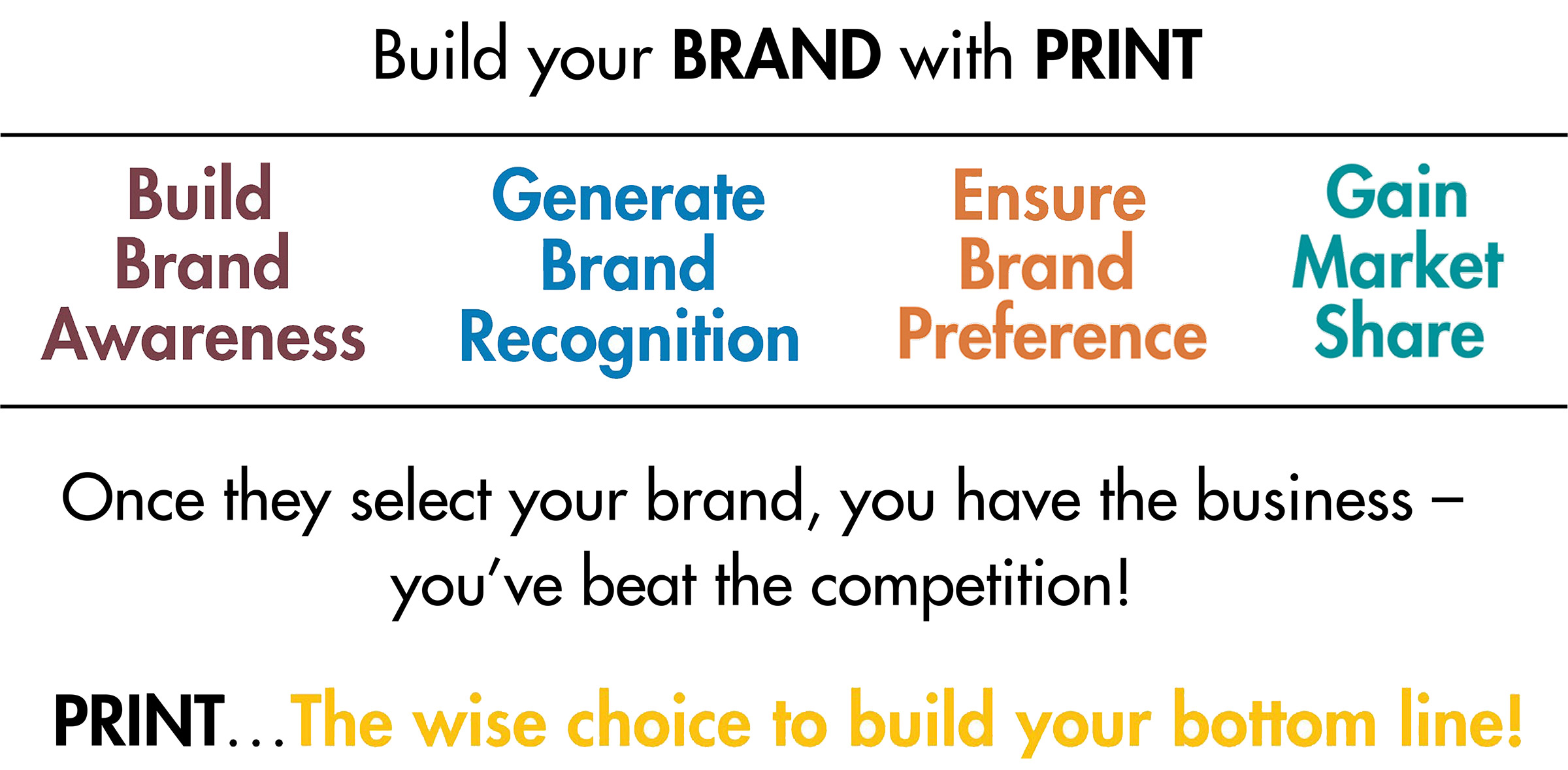 ---

A winning marketing combination


Unrivalled publications in the woodworking industry, FDMC Magazine and Closets & Organized Storage are solid B2B media brands providing essential, relevant business information to wood products manufacturers. 
The Woodworking Network media brands are the industry's most trusted business information resources. Everyone who receives a printed copy has requested to receive it…without exception! An unmatched dedication to quality combined with a relentless pursuit of deeper demographic information from our subscribers, assure you that your message will always be delivered to active, engaged woodworking professionals. 

Learn more about these high-quality products to deliver your brand message
---
Red Book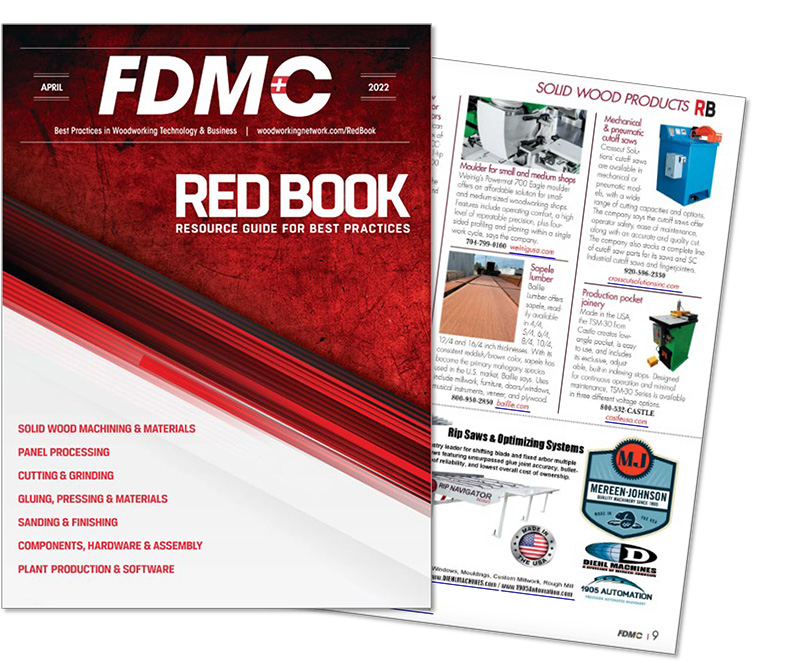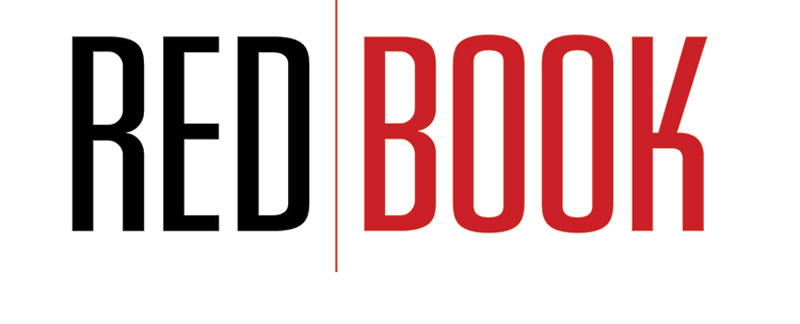 The Annual Red Book Resource Guide for Best Practices is produced each April as a separate edition to FDMC. This fact-filled volume acts as an inspiration resource to buyers. The Resource Guide takes the reader through each process within a typical woodworking plant. Each chapter delivers FAQ answers, Case Studies, Products and information critical to the category. Advertisers get special treatment: a red colored listing in the Directory & Resources pages and a free product photo and copy to ensure visibility in this blockbuster issue.
Issue Closing Date: March 10, 2023



 

Check out Red Book's value add options:
Red Book Online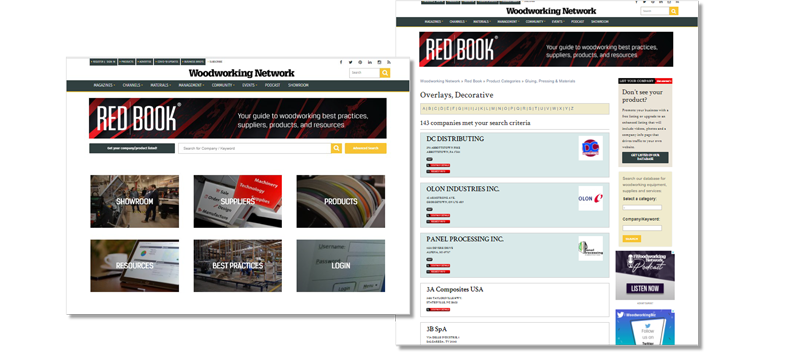 A feature on WoodworkingNetwork.com, the Red Book guide to equipment and supplies is a user-friendly database of thousands of companies, products, resources, and best practices, available 24/7/365. Your print listing is replicated online as part of the searchable database.
Red Book Showroom
I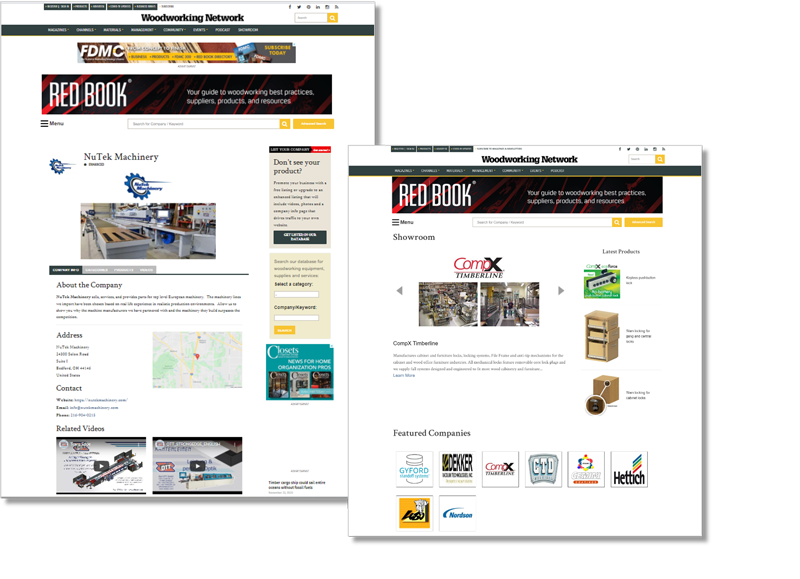 f you want to show up in the top of the search, buy an enhanced Red Book Showroom listing for only
$1,129 per year
. Your enhanced listing online will include a logo, photos and company information plus the ability to load videos and documents for download, all to encourage visitor clicks to your site.
Included in your enhanced listing is the next best thing to an in person visit or trade show, the Red Book Showroom, a showcase of all enhanced listings. An enhanced listing includes everything you need to give your brand that extra exposure. Plus free product listings in the Red Book Alert e-newsletter deployed throughout the year at the discretion of the editorial team. 
Learn more.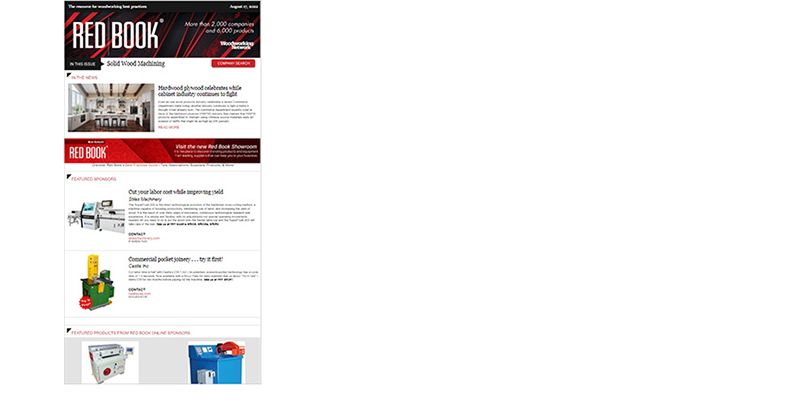 Red Book Alerts
Weekly e-newsletter sent every Wednesday to more than 30,000 opt-in subscribers. They are product specific which translates to more qualified clicks. Advertisers with an enhanced listing on Red Book Online will receive free product listings in Red Book Alerts at the discretion of the editorial team. Learn more and see the schedule.
---
Closets & Organized Storage