Urban wood's growth subject of IWF Connect presentation
October 2, 2020 | 11:30 am CDT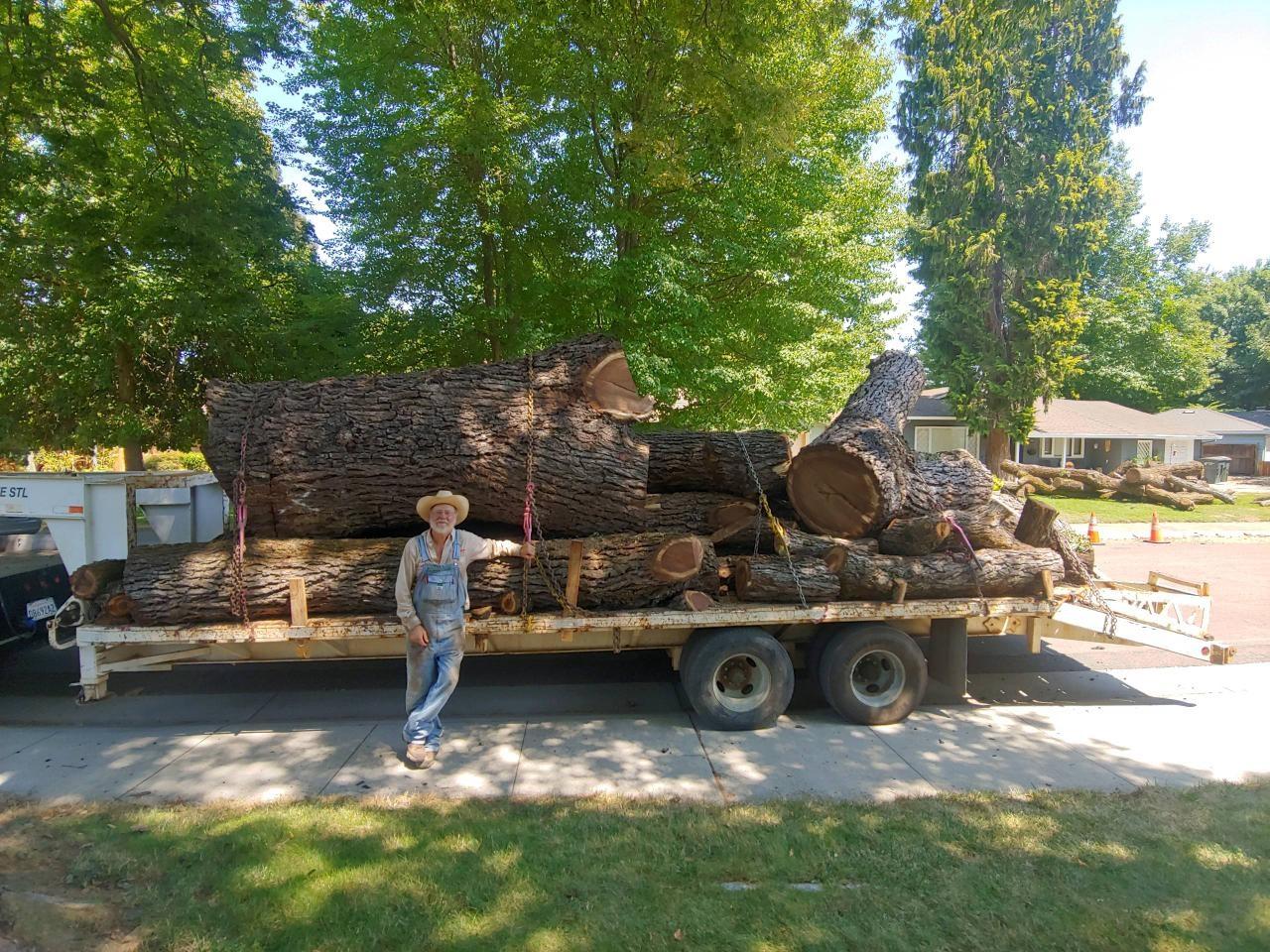 ATLANTA – The Urban Wood Network, in partnership with the International Woodworking Fair, will present a free webinar, "The Urban Wood Movement: Expanding from Coast to Coast."
The special presentation will be available on demand during IWF Connect, a virtual tradeshow and conference scheduled for October 26-30, 2020. The webinar, part of the New Business Sectors education track, is sponsored by Urban Wood Network and the Georgia Forestry Commission through funding from the U.S. Forest Service.
Rich Christianson, editor and publisher of IllinoisUrbanWood.org, will moderate the session that will feature a trio of urban wood utilization experts. They will discuss urban wood's special characteristics, local appeal, environmental advantages, how to find local sources, business benefits and more.
Eutree kitchen island.
The three presenters, all members of the Urban Wood Network, include:  
Jennifer Alger, CEO of Far West Forest Products based in Sheridan, California. Far West is a family-owned logging and sawmilling business that actively promotes the use of local native species and underutilized logs including reclaimed urban wood.
Carmen Rodriguez, co-owner and chief marketing officer of Eutree based in Villa Rica, Georgia. Eutree is a boutique lumber mill that partners with local tree services to repurpose trees removed the Atlanta area for lumber, flooring, slabs and more.
Dwayne Sperber, owner of Wudeward Urban Forest Products based in Milwaukee, Wisconsin. Wudeward exclusively sources Wisconsin Urban Wood in working with architects, interior designers, builders, homeowners, developers, manufacturers and furniture makers nationwide.
Wudeward Urban Forest Products interior at American Family Insurance in Madison.
The IWF Connect webinar follows successful urban wood seminars held at IWF 2016 and IWF 2018. 
"It's amazing how far the urban wood movement has advanced since we held the first seminar at IWF 2016," Christianson said. "Since then, the Urban Wood Network has emerged as a rapidly expanding national association representing stakeholders up and down the entire supply chain including arborists, sawyers and custom woodworkers. We're looking forward to sharing the latest information, including the creation of national standards and certification of urban wood lumber and products that will help drive increased market demand."
"Lumber produced from urban wood can be utilized in a broad range of scales ranging from one-of-akind custom furniture pieces to large-scale construction projects," said Don Peterson, executive director of the Urban Wood Network. "As detrimental as the wide sweeping urban tree mortality has been to communities, it has also made large volumes of urban wood available for conversion into lumber, providing enough resource for large scale projects."
Both the Urban Wood Network and Georgia Forestry Commission will participate in the virtual exhibition. Register to attend IWF Connect for free at iwfconnect.com. 
For more information about the IWF Connect urban wood webinar contact Christianson at [email protected] or phone 773-822-6750.
Have something to say? Share your thoughts with us in the comments below.