Threat to Lumber Exports Seen in Tea Party Ex-Im Bank Battle
March 10, 2015 | 8:12 am CDT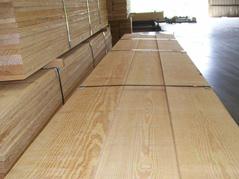 BCH Trading sells Southern yellow pine and American hardwoods to buyers around the world. It relies on the Federal Export-Import Bank to guarantee buyer loans. But the Bank will close in June 30 unless
Congress see beyond a narrow ideological divide on the matter.
Randy Barsalou and Miles Coxe, owners of BCH Trading, formed the Hot Springs, AR in 1998 with other partners that have been selling lumber in export markets dating back to 1982.
"With our strong knowledge of export markets and supply side relationships with mills, we were quickly able to grow our business in a period of only a couple of months," BCH Trading says.
BCH Trading is now one of the strongest export shippers of Southern Yellow Pine Lumber. But their business is jeopardized by the expiring charter of the Ex-Im Bank, as it is known, because Congress is challenged, in this writer's humble opinion, to rationally attend to its fundamental responsibilities.
Opponents, generally aligned with the Tea Party, resist renewing the Ex-Im Bank's charter, seeing it as a drain on the Treasury, and needlessly favoring some businesses over others.Their advice to BCH Trading and other exporters is to get get loan guarantees from their existing banks.
But as Barsalou tells the Wall St. Journal today, "They say banks should do that. Well, banks don't do that, and that's the reality." BCH Trading says its lender, Wells Fargo Bank, will not make the loan guarantees that enable it to sip American lumber to countries like Greece and Egypt.  
Have something to say? Share your thoughts with us in the comments below.