Components benchmark study: What sells
April 26, 2019 | 9:59 am CDT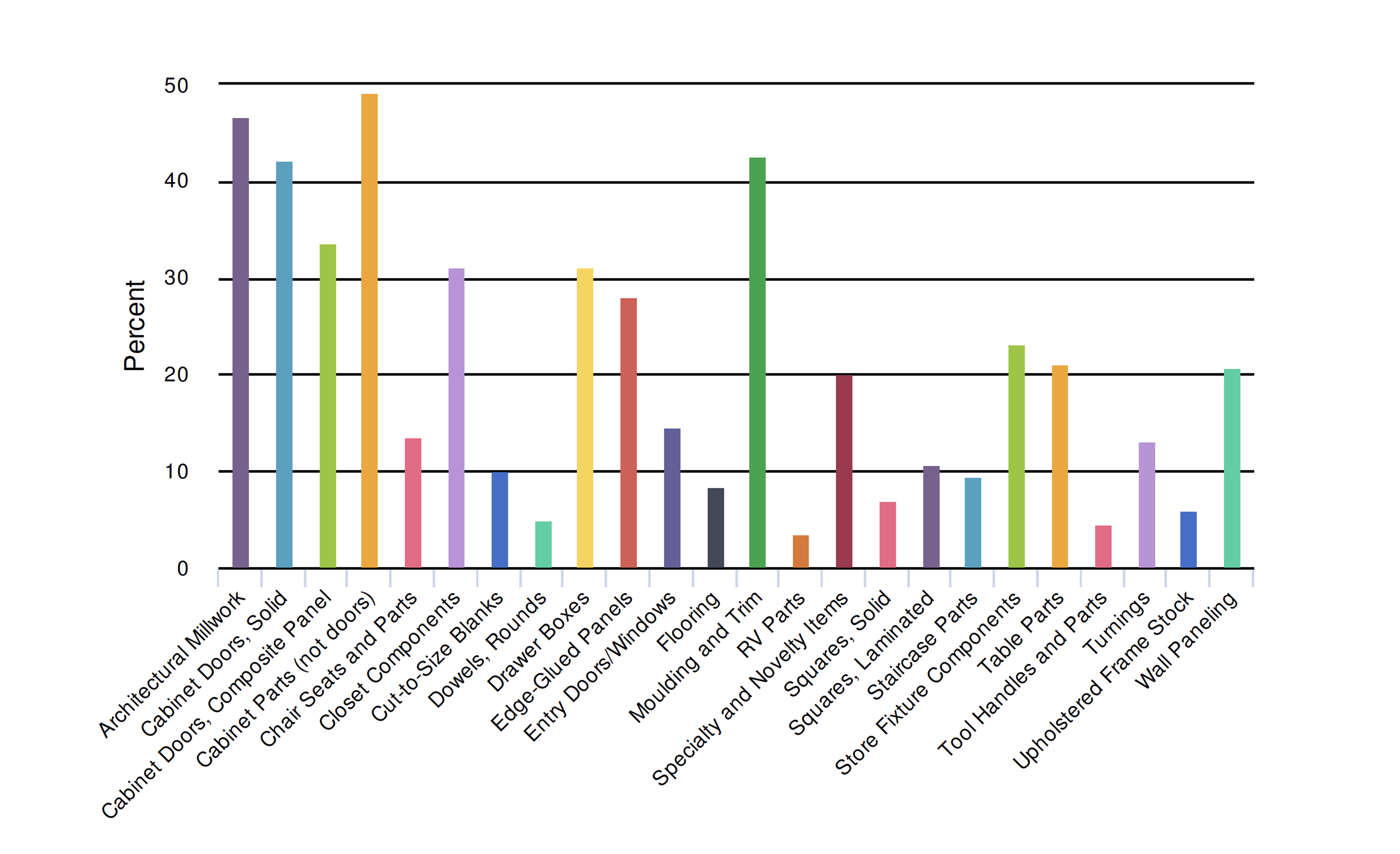 Photo By Wood Components Benchmark Study
The North American woodworking industry should continue to prosper, with the outlook for cabinetry, furniture, architectural millwork and retail fixtures projected to grow. This bodes well for dimension and wood components manufacturers that supply products to these segments.
A recent survey by more than 200 component and dimension producers found the vast majority supply products to the residential market, primarily cabinetry for kitchen, bath and home organization/closets. Supplies to the commercial market are not shabby either, with contract furniture, commercial cabinetry and building products, including millwork for windows, also getting high marks.
Sales and business performance information was compiled in the second annual Wood Components Benchmark Study, conducted online February through March by the Wood Component Manufacturers Association, the Wood Products Manufacturers Association and Woodworking Network.
With participants able to select multiple industries, of those that responded to the query, 90% sell into residential cabinetry, and 60% to residential furniture, compared to 66% for commercial cabinetry, and 46% contract furniture. Of the remaining markets, 59% had sales for building products, 60% decorative/specialty and 23% provided some level of industrial products. A drill-down of some of the product offerings is shown above.
For information about the study or the sponsoring associations, contact the Wood Component Manufacturers Association at WCMA.com, and the Wood Products Manufacturers Association at WPMA.org.
Have something to say? Share your thoughts with us in the comments below.