Spike TV Furniture Designer BK Ellison Talks About Design's Power
April 5, 2015 | 11:19 am CDT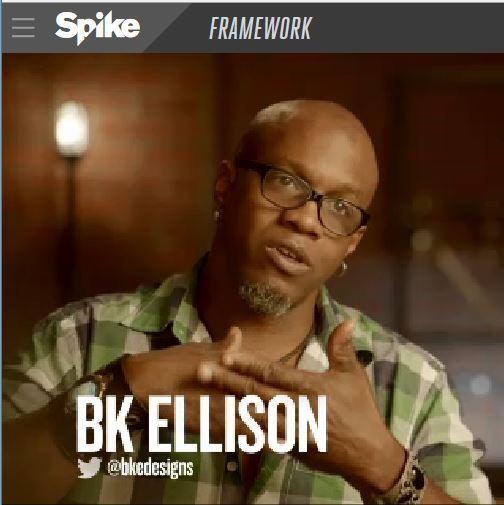 CHICAGO, IL  — Each week on Framework, Spike TV's furniture design competition series, Chicago furniture designer Brian K. Ellison competed to design and build an artistic and functional furniture piece from unexpected materials in a 24-hour time period.
Ellison will share his take on design during the Cabinets & Closets Conference and Expo April 14-16, at the Schaumburg, IL Renaissance convention center. Attendees at the all-day conference can hear Ellison Tuesday April 14 in a "Power of Design" panel discussion, and again on April 15 as master of ceremonies
---
at the Custom Woodworking Design Portfolio and Closets Top Shelf Design awards reception, beginning at 3:00 p.m. Wednesday on the show floor. 
BK Ellison's first loves were woodworking and furniture building. In fact, it was his passion for building furniture that compelled him to leave a successful, nearly 20 year career in real estate development. After leaving his job, BK moved to Amsterdam for 2 years, began designing and building furniture, and has been doing it full time ever since.
With his work in the homes of art collectors, restaurants, and even the Mayor's office in Chicago, BK's company, BKE Designs, has been operating since 2006. BK's success is attributed to positive word-of-mouth reviews by satisfied clients who say BK's designs are brilliant, exquisite, and always exceed expectations.  
Ellison will be part of an industry panel during the April 14 "Business of Design" Conference track, with a panel on "The Power of Design." (Joining Ellison on that panel will be award winning furniture designer Martin Goebel, and home decor product designer Pamela Anderson.)
Have something to say? Share your thoughts with us in the comments below.