Unpaid Chinese Wood Furniture Duties Prompt Bipartisan Response
May 12, 2015 | 12:23 pm CDT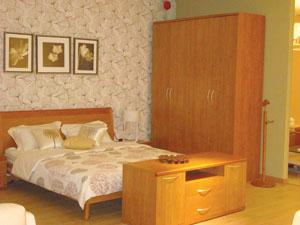 WASHINGTON -- Unpaid Chinese wood furniture duties, estimated at over $216 million, to members of the American Furniture Manufacturing Committee (AFMC), have prompted a response from a bipartisan group of U.S. senators who are urging the U.S. Customs and Border Protection agency to find a solution.
The group of senators, in a letter to CBP Commissioner R. Gil Kerlikowske, requested that the agency provide an update to inquiries from Congress members dating back to June 2013 as well as those of the AFMC, which met separately with agency officials in March of last year.
Both groups have not received a reply from the agency even after the President and CEO of Stanley Furniture Co. Glenn Prillaman sent a letter in the fall of 2014 requesting answers he says he and other AFMC members were promised.
U.S. senators who have joined the bipartisan effort include: Sen. Chuck Schumer, D-NY; Sen. Richard Burr, R-NC; Sen. Bernie Sanders, I-VT; Sen. Thom Tillis, R-NC; and Sen. Kirsten Gillibrand, D-NY.
Have something to say? Share your thoughts with us in the comments below.