Shoe Cabinets May Be Excluded from Chinese Furniture Antidumping
February 11, 2015 | 9:56 am CST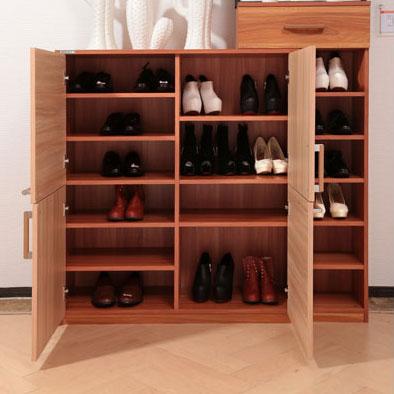 WASHINGTON - Shoe cabinets may be excluded from the antidumping order on Chinese wood bedroom furniture following a preliminary determination by the U.S. Department of Commerce, International Trade Administration.
On February 6, the DOC ITA posted in the Federal Register a notice of "intent to revoke antidumping duty order in part" due to changed circumstances, based on a June 2, 2014 request  by Elements International Group LLC.
View PDF of the Federal Register Page
The decision impacts shoe cabinets 31.5 to 33.5 inches wide by 15.5 to 17.5 inches deep by 34.5 to 36.5 inches high. These cabinets are solely to store shoes in rows perpendicular to the wall and do not have drawers or rods nor are intended to store other clothing. The cabinets also are not manufactured nor sold as part of coordinated groups or bedroom sets covered by the antidumping order.
A June 3, 2014 letter on behalf of the American Furniture Manufacturers Committee for Legal Trade and Vaughan-Bassett Furniture Co. Inc., which had spearheaded the initial antidumping petition back in 2004, noted their agreement "with the proposed scope exclusion language in Elements' June 2, 2014, changed circumstances review request."
Interested parties have until February 16 to submit comments on the notice. The DOC has said it will issue its final decision no later than 270 days from the initial publication of the Initiation Notice, which was on July 15, 2014.
Last summer, the DOC announced it also would exclude Murphy beds from the antidumping order.
It was back in January 2005 that the DOC first published the Notice of Amended Final Determination of Sales at Less Than Fair Value and Antidumping Duty Order: Wooden Bedroom Furniture From the People's Republic of China, 70 FR 329 following a successful petition by the American Furniture Manufacturers Committee for Legal Trade, a coalition at the time composed of 27 U.S. manufacturers of wooden bedroom furniture, as well as the locals of five unions: the Cabinet Makers, Millmen, and Industrial Carpenters Local 721; the UBC Southern Council of Industrial Workers Local Union 2305; the United Steel Workers of America Local 193U; the Carpenters Industrial Union Local 2093; and the Teamsters, Chauffeurs, Warehousemen and Helpers Local 991.
Have something to say? Share your thoughts with us in the comments below.