OSB Panel and Wood Pellets in Woodfiber Competition
September 25, 2013 | 9:46 pm CDT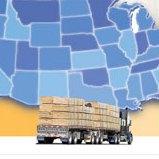 BOSTON - As the recovering U.S. housing market drives demand for lumber and wood panel products, oriented strand board (OSB) manufacturing capacity can be expected to grow.
Some 4.5 billion square feet in OSB capacity increases have already been planned to come online by the end of 2014, as idle mills are slated to reopen, and operating locations expand, says a new study issued today by RISI, a Boston-based wood industry research organization.  
"Since the collapse in the U.S. housing market, a significant amount of OSB capacity has been idle," says David Fortin, Senior Economist, Wood Products at RISI.  Fortin says demand for OSB is increasing both cyclically and seasonally, with big impacts on Georgia-Pacific, Tolko, Norbord, Langboard, Louisiana-Pacific, Huber, Weyerhaeuser, Arbec Forest Products, Canfor, and Martco.
But the sources of wood fiber used in Oriented Strand Board production also have another big customer: wood pellets manufactured for biofuel.
Long standing conflicts about pressure on forestry resources by rising demand in Europe for biofuel have begun to heat up. European environmental activists accuse their domestic power companies of stripping North American forestlands to keep power plants running - a charge rebutted by an international consortium of wood pellet fuel producers.
In any event, the demand for wood fiber is like to drive up the price, says RISI. "As capacity is added to meet cyclically improving demand, additional wood fiber will be needed," says Fortin. But, he notes, "The U.S. pellet export market is developing at the same time that OSB production is ratcheting up and will have implications for wood fiber demand and ultimately prices."
Fortin's study, OSB Capacity Expansion and the Development of US Pellet Exports - Impacts on Woodfiber Supply looks at whether wood fiber availability will become an issue as mills compete for resources with the developing U.S. pellet market.
Have something to say? Share your thoughts with us in the comments below.