Home Improvement Network Porch.com Expands in More Lowe's Stores
April 26, 2014 | 4:21 pm CDT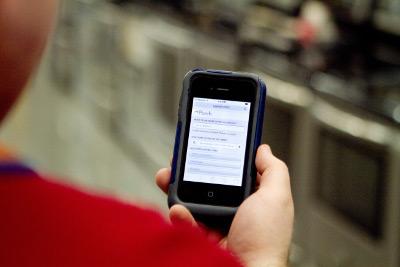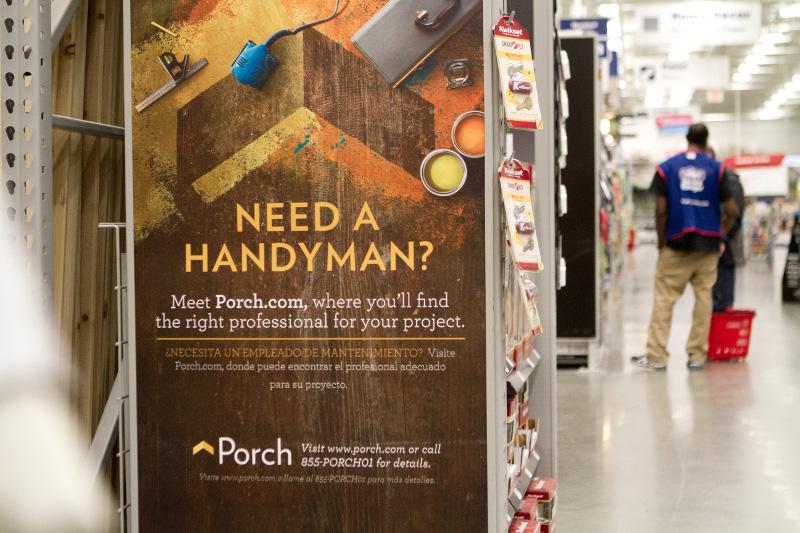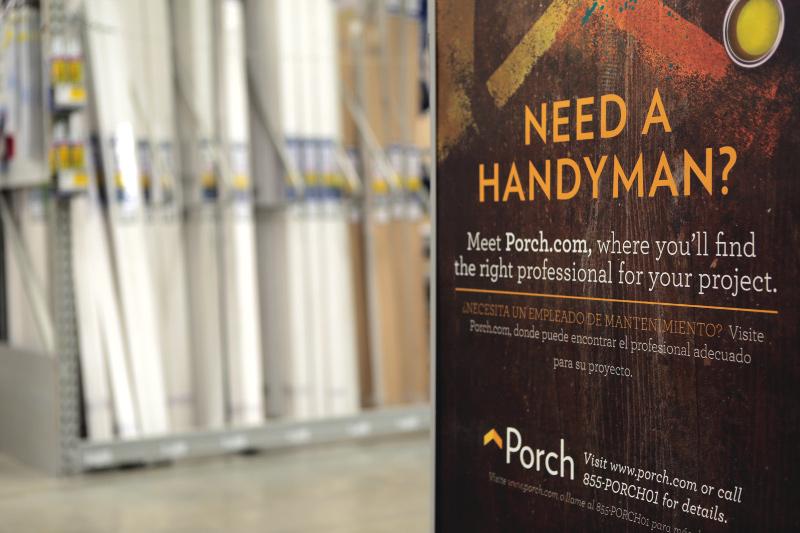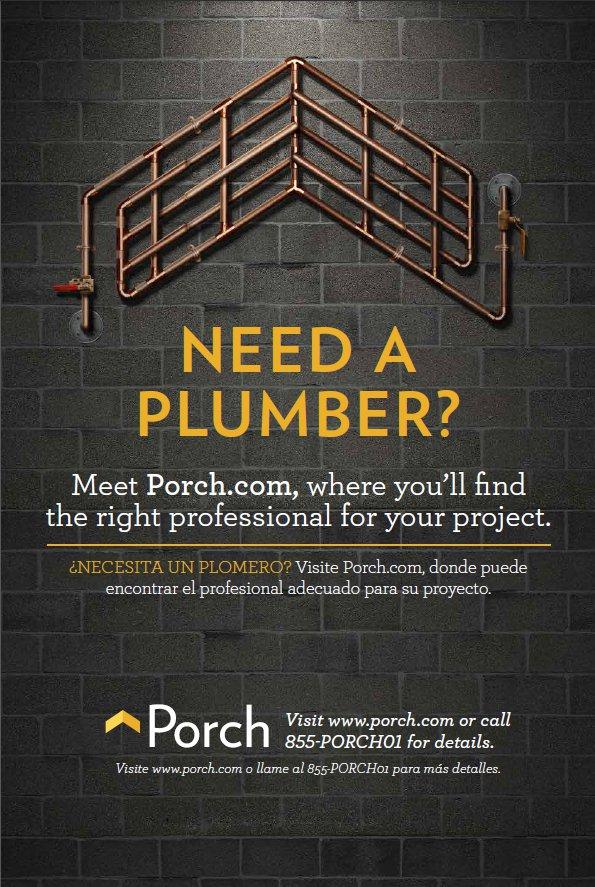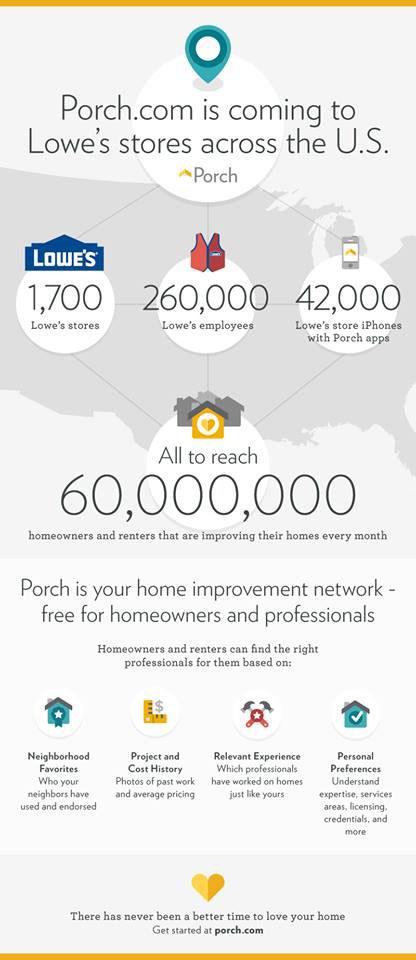 MOORESVILLE, NC – Lowe's and Porch.com expanded their strategic partnership to the more than 1,700 Lowe's home improvement stores.
Every U.S. Lowe's store now offers Porch as the in-store resource to help homeowners find local home improvement professionals for nearly any project outside of Lowe's current installation services. Home improvement service providers also can sign up for a free Porch profile to increase exposure of their business to homeowners.
"Our partnership with Porch means we can now guide customers to find help for nearly any home improvement service, from routine maintenance to dream projects," said Jay Rebello, vice president new business development and corporate innovation at Lowe's. "Homeowners trust Lowe's products and project expertise, and now that relationship can extend to the search for home improvement pros by providing a highly personal, localized experience through Porch."
Porch, first integrated at Lowe's stores in the Carolinas and the Seattle area in January. If a Lowe's customer needs a professional for a service Lowe's does not currently offer, such as handymen, painters and landscapers, employees can access the Porch network of pros on their mobile devices and in-store terminals to find local providers.
Porch's home improvement network is free for homeowners and home improvement service providers.
Have something to say? Share your thoughts with us in the comments below.