Factory Man: How Furniture Exec John Bassett Bested China
July 4, 2014 | 11:40 am CDT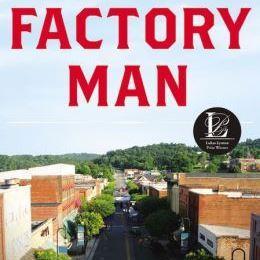 Vaughan-Bassett Furniture champion John Bassett III's battle against China's furniture manufacturers is chronicled in a new book from Little Brown.
With over $500 million a year in sales, the Bassett Furniture Company was once the world's biggest wood furniture manufacturer. Run by the same powerful Virginia family for three generations, it was also the center of life in Bassett, VA-an unincorporated town that existed solely for the people who built the company's products.
But beginning in the 1980s, the Bassett company suffered from an influx of cheap Chinese furniture as the first waves of Asian competition hit, and ultimately was forced to send its production offshore to Asia.
Only one man fought back. That man is John Bassett III, a descendant of the Bassetts who is now chairman of Vaughan-Bassett Furniture Co., which employs more than 700 Virginians and has sales of over $90 million.
In Factory Man, Beth Macy brings to life Bassett's deeply personal furniture and family story. As she shows how he uses legal maneuvers, factory efficiencies, and sheer grit, cunning, and will to save hundreds of jobs, she also discovers the hidden and shocking truth about industry and America.  
Hatchette, independent booksellers and Barne's & Noble.
Factory Man will be reviewed in the August 2014 issue of Wood Products magazine. 
Have something to say? Share your thoughts with us in the comments below.