Mayor of Hardware: The Best of KBIS/Builders Show 2014
February 13, 2014 | 1:17 pm CST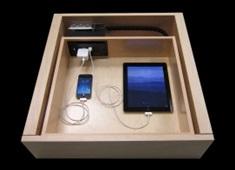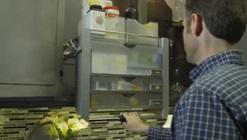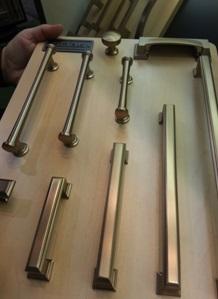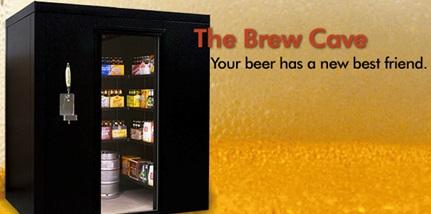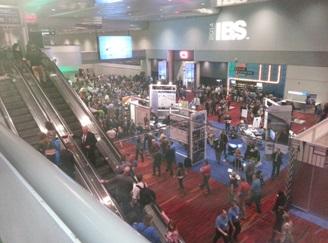 I'm still recovering from six days in Vegas and boy was it worth it!
The show had about 75,000 attendees, the aisles were packed with people and the line at Starbucks was never less than a 30 minute wait…
I can't remember the last show that had this much energy and excitement surrounding it.
Vendors were showing new products, consumers were spending money and everyone seemed optimistic about the economy.
Here are five of my favorite items:
Glidware.com is a brand new product that allows you to store pots and pans vertically. How many of you have pots in a drawer that are all stacked on top of one another? This makes accessing your pots really easy. Also could be used to hang mops or brooms in a pantry…
The Docking Drawer is a solution to your countertop clutter. My family of five we have phones, tablets, and iPods all over the counter. This gets everything in a drawer and out of the way.
Rev-A-Shelf's universal pull down allows the contents of your upper cabinet to be brought down to you. No longer will you need a step stool to reach the upper shelves. The removable acrylic bins give everything a place to keep your cabinet organized.
Atlas Hardware's new brass finish. This shade of brass was all over the show floor - from faucets to handles.
Brass has gained momentum over the last year. Women are wearing gold jewelry, watches and many leading designers are including brass on their products… How many Michael Kors bags does your wife own??
I really like it and think that we are going to see more of it.
This was one of my favorites – Brewcave.com
I'm trying to convince my wife to buy me one for Valentine's Day. It's basically a walk-in beer closet – with a TAP!
Click here for the complete Best of KBIS list.
Where you at KBIS?
Which products or trends did you like?
It was such a busy show I'm sure that I missed something…
Looking forward to your comments!
Have something to say? Share your thoughts with us in the comments below.