5th Annual Jerry Metz Achievement Award Winner: Sonny Zetmeir
November 14, 2007 | 6:06 pm CST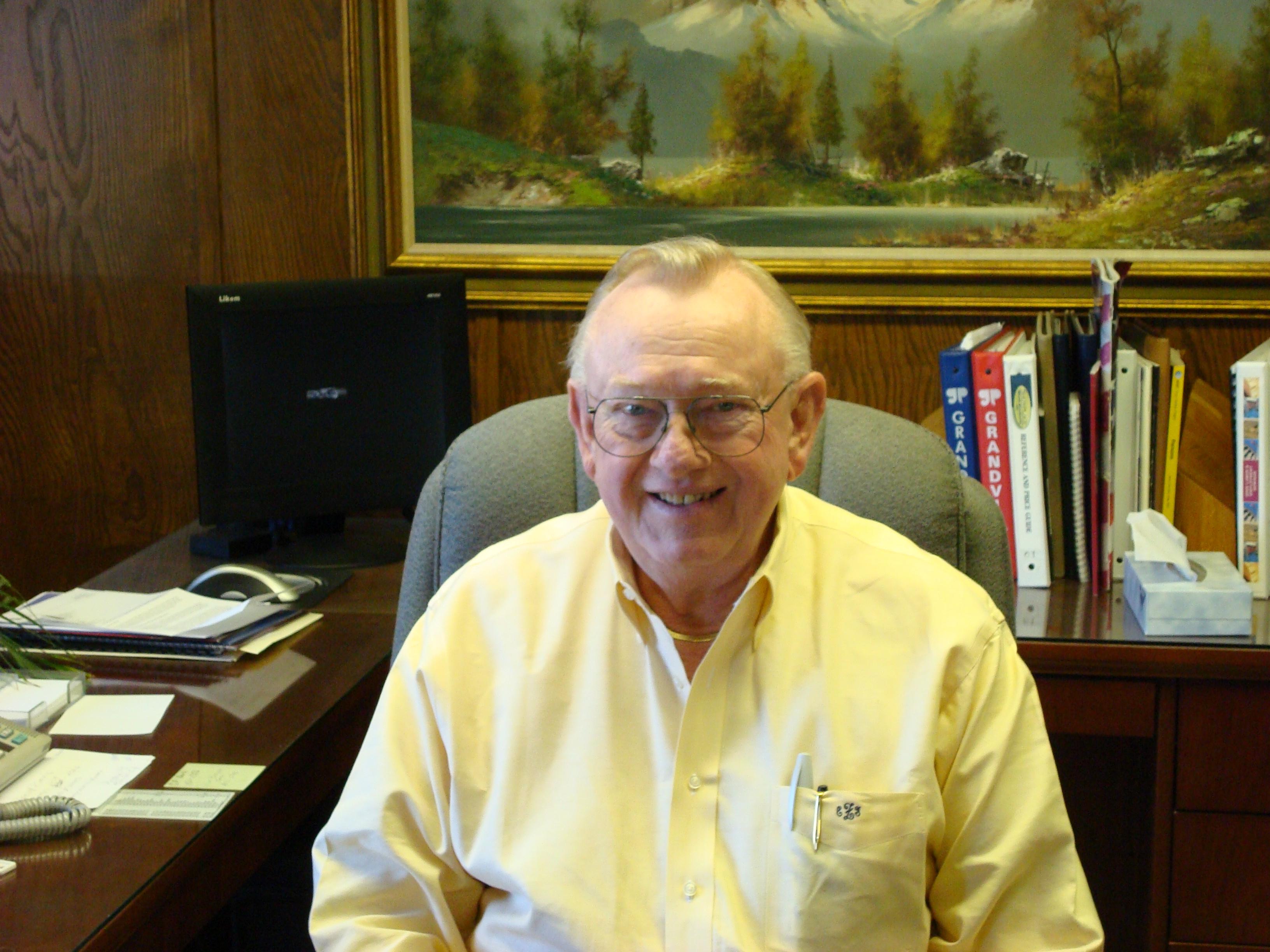 Grandview Products' growth is Zetmeir's personal commitment.
Sonny Zetmeir can be forgiven for wringing his hands every pay day. As owner of Grandview Products Co. Inc., Zetmeir personally signs the paychecks of every employee at the Parsons, KS-based cabinet company.
That's approximately 430 checks, every pay period.
"It was easier when I only had 24 employees," Zetmeir jokes about the practice, which began when his father, Emil, first started the company back in 1946. Zetmeir purchased the company from his father in 1982.
"It was one of my Mom's [dictates] from the beginning: 'If someone is taking the time to work for your company, then as an owner, you should be willing to take the time to sign his paycheck.'"
Zetmeir's hands-on, personal approach at the business is one of the reasons Grandview Products has been successful, but it is not the only one. Under Zetmeir's 25 years of leadership, the vertically integrated cabinet company:

♦ has gone from producing approximately 200 cabinets to more than 1,900 daily;
♦ grew sales by 500 percent, to more than $50 million;
♦ expanded its product line to include component manufacturing through the purchase of a rough mill and moulding operation in Cherryvale, KS;
♦ revamped its finishing process to one using environmentally friendly, low-VOC and non-HAPS finishes;
♦ reduced its material wood waste by 4.4 thousand tons through an extensive recycling and reuse program, thereby saving the company $163,000 on transportation costs and tipping fees, and cutting disposal costs to $31,000;
♦ implemented a state-of-the-art Visibility Production Scoreboard to enhance quality as well as provide a real-time analysis of work in process;
♦ instituted a company-wide safety program that includes not only regular meetings, but promotes employee participation, including monthly safety prize drawings and other incentives;
♦ and is in the process of revamping its production process to improve productivity through lean manufacturing.
In recognition of his many achievements in the areas of production, safety and quality at Grandview Products, Zetmeir has been named the 2007 winner of the Jerry Metz Achievement Award.
The award recognizes leadership in quality, safety, productivity and training — the four cornerstones preached by long-time furniture manufacturer and Wood & Wood Products columnist Jerry Metz.
"He was an icon of the business — there's no question about it — and I'm sorry that I never had the chance to meet him," Zetmeir says of Metz.
Zetmeir adds that what he remembers most about Metz was his advice on moisture content. "[Jerry always preached] you've got to learn how to control the humidity in your plant and control the moisture of your lumber coming in, because wood doesn't do strange things until it's either taking in or giving off moisture — that's when everything bad happens."
Zetmeir says he is very vigilant about maintaining quality control at the company, which not only laminates, machines and assembles cabinetry, but also produces solid wood components and mouldings, as well as high-pressure laminate countertops, in-house. Approximately 70 percent of Grandview Products' business is devoted to multi-family housing, including extended-stay hotels, apartments and student housing at universities. The remaining sales are with dealers and distributors.
"We're doing well because we have a diversified customer base....We still have tremendous growth opportunities," he says.
Putting the Rules into Practice
Zetmeir says he has put many of Metz's rules into practice at the (combined) 230,000-square-foot company, including those on hiring good managers, employee incentive programs, and improving quality and productivity on the shop floor and in the finishing room.
"Sonny's dedication to quality has always been one of his main goals," says Plant Manager Rod Fleming, who nominated Zetmeir for the award. "[He] understands that quality has to be built into the cabinet or countertop."
In addition to employees performing quality control inspections at various phases of production, the company has eight inspectors on hand to check for quality.
To further enhance quality control, while providing a real-time look at the work in process, Grandview Products recently installed a Visibility Production Scoreboard. "[It] is being carefully managed throughout our working floor," Fleming explains, "with training for all employees of the actual information being received and how it affects each and every person toward the goals set forth at the beginning of each week.
"Constant monitoring for completion of orders and defect analysis will contribute to a higher degree of our overall customer satisfaction," Fleming adds.
Customer satisfaction is key, Zetmeir stresses. "Customers today aren't buying Cracker Jacks — don't want a surprise in every box," he says.
According to Zetmeir, Grandview Products also differentiates itself from competitors through its service and attention to detail. "[Our products] are a good value and [offer] consistent quality. We measure every multi-family kitchen ourselves and deal with our customers on a personal basis."
Equally as important as customer satisfaction, Zetmeir says, is the satisfaction of his employees. The company was a recent State of Kansas Employer of the Year winner and has numerous employees who have been with the company for more than 10 years. "Some are second generation employees," he adds.
One reason for the low turnover at the company is because of the respect Zetmeir shows to his employees, Fleming says.
"Sonny is the type of person who anybody can talk to," he says. "He is willing to do a lot for his employees, and does. He has made an impact on me because I have seen how he treats his employees with respect."
In addition to the standard programs typically offered to employees, Grandview Products has incentive programs for perfect attendance as well as good safety practices. In addition to monthly employee safety meetings, the company's safety committee also meets with the environmental health and safety manager to discuss accident prevention and conduct regular walk-throughs of the plant floor to ensure a safe working environment.
"We also have the state come in and do safety walks to let us know [what] we need to work on, and what we are doing right," Fleming adds.
Improvements in Productivity
Zetmeir works hard to ensure that things are going right for the company.
"When I purchased the company [in 1982], there was a recession in progress. I signed the papers and the next day I walked out into the plant. All I could think was, 'What the hell did you just do?'"
What he did was put the company on a path of continuous growth — from approximately $1 million in sales, to more than $50 million, and from 24 employees, to approximately 430. Along the way, he has expanded the Parsons facility numerous times, acquired a moulding and dimension mill, and purchased additional facilities for laminating particleboard panels and machining of cabinet components.
"We build everything to order," Zetmeir says. Once entered into the system, orders are put into a queue based on the requested delivery date. Based on that information, daily schedules are produced, with the computer providing the cutlists.
In order to streamline production, Grandview Products is transitioning to lean manufacturing. "We have made some big changes in a couple of departments already," Zetmeir says. The company has revamped the drawer box manufacturing process to a single-flow line and is currently looking to change the hinge insertion process on its cabinet doors.
Green Initiatives
In addition to streamlining its production process, Grandview Products also is making noticeable strides in reducing its material waste. The effort has not gone unnoticed. Grandview Products was named a recipient of the 2007 Pollution Prevention Award by the Kansas Department of Health and Environment.
Instead of transporting its wood waste to the landfill, which had cost the company an estimated $194,000 a year, Grandview Products grinds it directly into a truck for delivery to a wood flour processor. According to Zetmeir, approximately 4,449 tons of wood waste now are reused and/or recycled yearly, saving $163,000 in tipping fees and transportation.
Other ways in which the company is reducing material waste include custom manufacturing its packaging, "which helps save on waste by not having big stacks of cartons," Zetmeir says. "We picked up 4,000 square feet of floor space that's usable now."
Grandview Products' environmental efforts have helped the company to become green certified under the Kitchen Cabinet Manufacturers Assn.'s Environmental Stewardship Program. For ESP certification, points are awarded to cabinet companies in the following categories: air quality, resource management, environmental stewardship and community relations.
Community Service
Like the previous Metz Achievement Award winners, Zetmeir has been active in the industry, as well as in his community. He is a past president of the KCMA and has served on a number of the association's committees. He also serves on the Southeast Kansas Inc. regional alliance of business leaders, which represents the manufacturing, retail and service segments, along with county and city governments from 13 counties in Southeast Kansas.
Zetmeir also is very involved in recruiting and retaining woodworkers, and has been involved with workforce training classes at the local high school and at job fairs. He also has served on the board for the local community college.
"[Woodworking] is one of my real loves...and I still enjoy it a great deal," Zetmeir says.
About the Award
The Jerry Metz Achievement Award was inaugurated in 2003 by Wood & Wood Products in memory of woodworking legend and treasured W&WP columnist Jerry Metz.
Metz passed away in February 2003 at the age of 93, after having served the wood products industry for more than 70 years.
Metz enjoyed a nearly 40-year career with the J.L. Metz Furniture Co. of Hammond, IN. Under his leadership, Metz Furniture won the National Association of Furniture Manufacturers' Safety Award more than a dozen years in a row. Metz Furniture had the well-earned reputation of being "the safest in its field." The company's dining room furniture also won numerous design awards.
Upon selling Metz Furniture in 1970, Metz became a consultant and contributing editor to W&WP. His immensely popular column, "Consult Jerry Metz," repeatedly touched on the four cornerstones upon which the Metz Award is founded: safety, training, quality and productivity.
"Jerry Metz was an icon of the business — there's no question about it — and I'm sorry that I never had the chance to meet him," says Sonny Zetmeir, Grandview Products Co. president and 2007 Jerry Metz Achievement Award winner. Zetmeir, a longtime reader of the columnist, was nominated due to his driving commitment to quality, safety and productivity, as well as his personal impact on his employees.
In addition to meeting the criteria of the award, the previous winners also stand out, each in their own way. Here is a brief overview of their achievements.
Joseph Cannon Jr., president of CAS America, won the award in 2003. Cannon demonstrated a strong commitment to educating his own workforce, as well as helping to improve Rhode Island's education and business development programs.
In 2004, the Metz Achievement Award was given to Paul Wellborn, president and CEO of Wellborn Cabinet Inc. Wellborn displayed a dedication to productivity and quality.
Bob Gronlund, chairman and CEO of Wood-Mode, received the Metz Achievement Award in 2005, due in part to his successful efforts in quality control and innovation, as well as customer and community service.
Last year's award winner, Sam Stoltzfus, president of Keystone Wood Specialties Inc., demonstrated a commitment to safety that resulted in his company being recognized as one of America's Safest Companies. Stolzfus' formula for success also included a commitment to improving productivity through technology.
Have something to say? Share your thoughts with us in the comments below.