17 ways to keep customers satisfied: WOOD 100 Strategies for Success
October 4, 2021 | 7:54 pm CDT
As business resumes following the COVID-19 pandemic, manufacturers must work smarter, and faster than their competitors while providing customer service, quality, and added value to the wood products. What follows are some of the methods put in place by the 2021 WOOD 100 class, which includes cabinet manufacturers, closet and home organization providers, architectural woodworkers, commercial casework, wood component manufacturers, and more.
Now in its 32nd year, the WOOD 100: Strategies for Success highlights the innovative as well as tried-and-true initiatives put in place by 100 North American wood products manufacturers to grow their businesses. Here's what some of them had to say about their customer service strategies: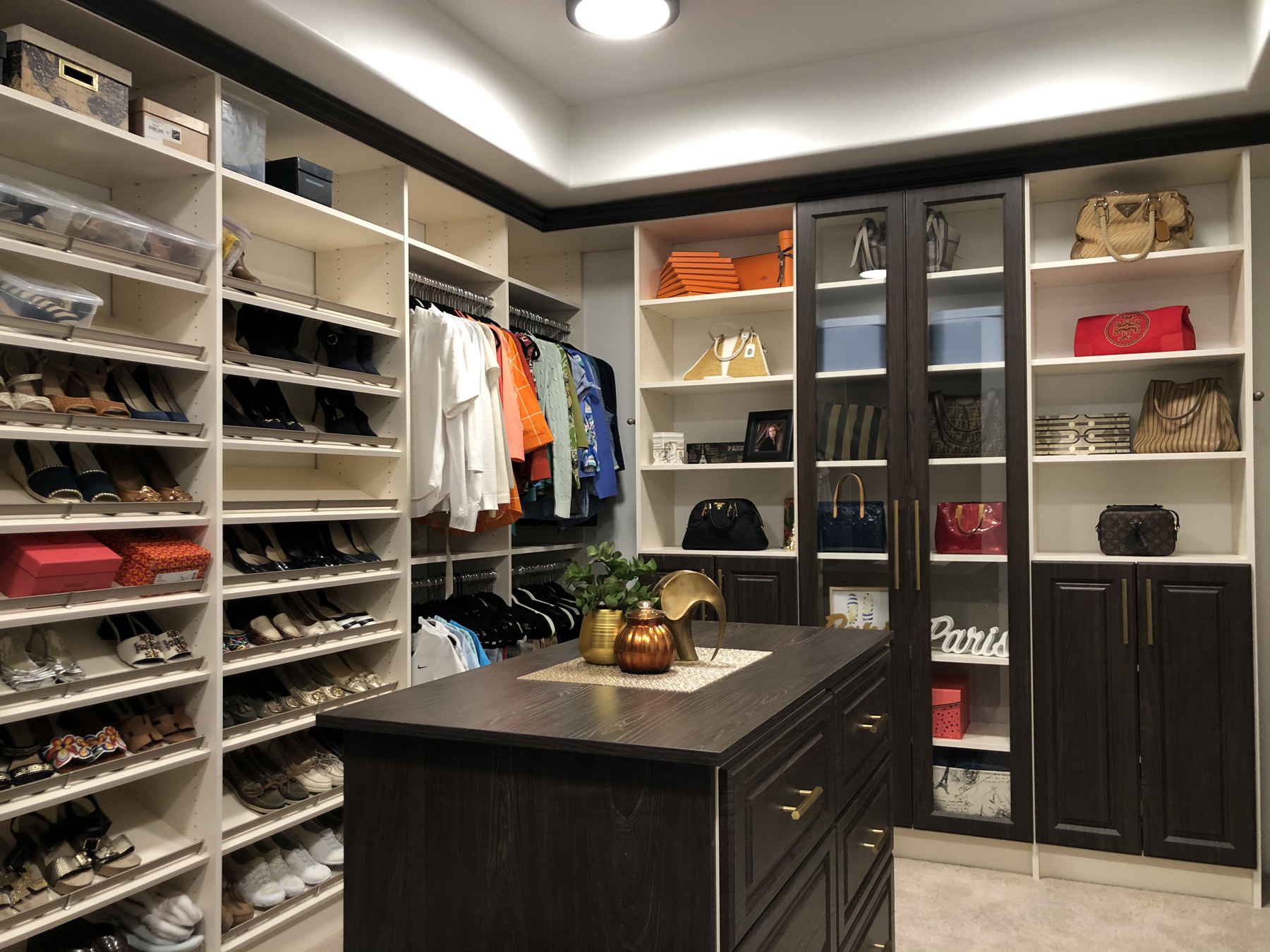 Kitchens and Closets by DEA, Tempe, AZ — "This past year has been a tidal wave of growth and it's been a lot of extra work keeping our customer service where we want it," said Eric Marshall, owner of the closet and kitchen remodeling firm. The company was successful in its endeavor, with 2020 sales showing a 19.8% increase.
"Communication is key," Marshall added. "Just tell your customers the truth and it keeps them happy knowing what's going on. It's important! We have been able to keep online customer complaints to zero just by speaking to them about where things are at." 
And although supplies have been hard to get, "keeping relationships with our suppliers" has helped the situation, Marshall added.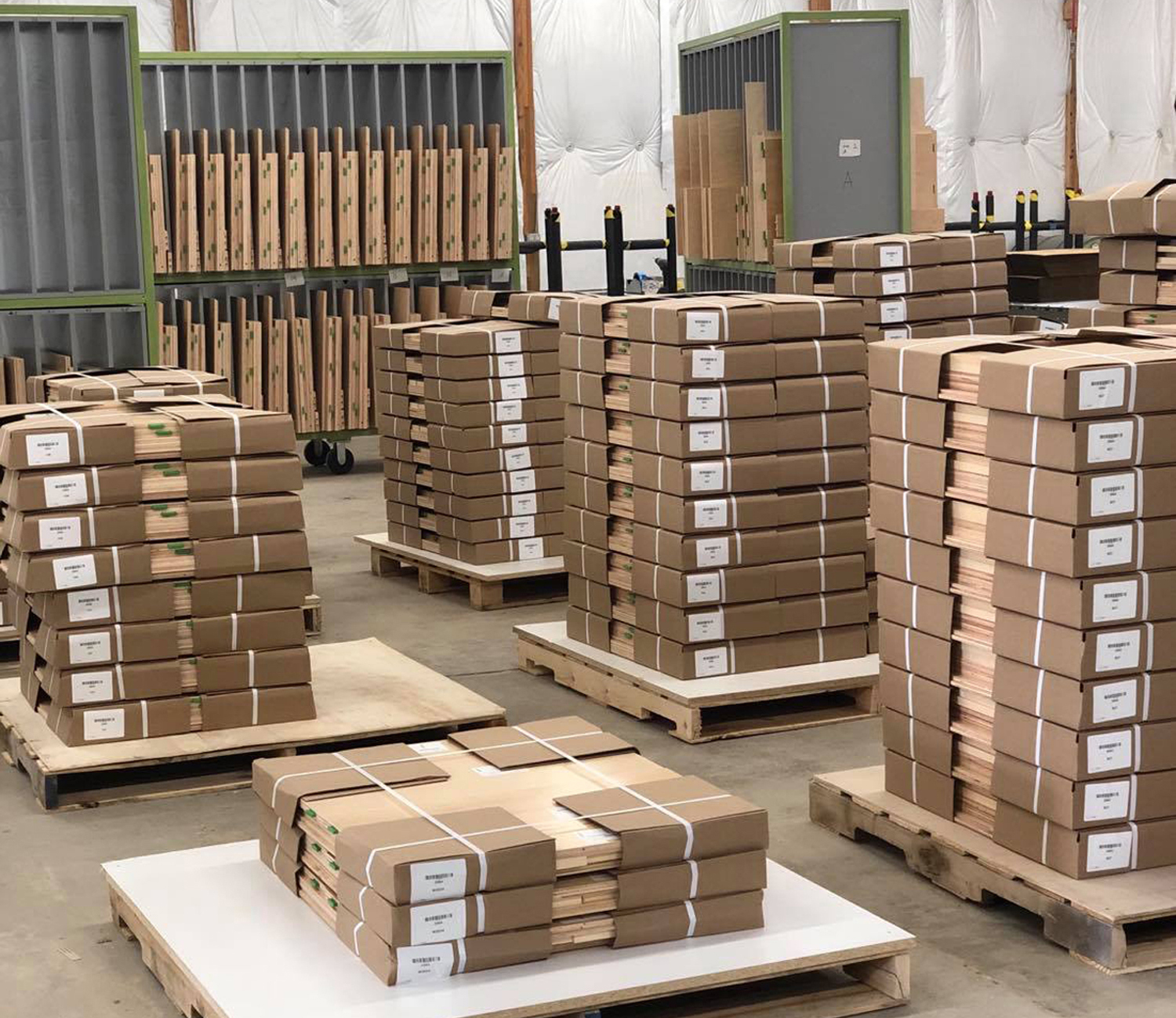 Bella IMC, Huntertown, IN — The cabinet company's flexibility and capabilities enabled it to successfully navigate the increased supply and demand from home renovations and purchases during the COVID-19 pandemic. 
"Our process allowed us to keep up with orders that would take most shops 6-8 weeks to complete; we had them done in 3-4 weeks from ordering to ship date," said Courtney Hogue, marketing/sales director. Maintaining higher than normal inventory of often used materials also aided the company in meeting demand and keeping lead times low.
Bella's online ordering system and easy design tool make it easy for professionals or DIYers to select and install the custom "Innovative Modern Cabinetry" (IMC).  "Our innovative cabinets use the Lockdowel channel lock system to snap together seamlessly and without any glue or other materials," Hogue said.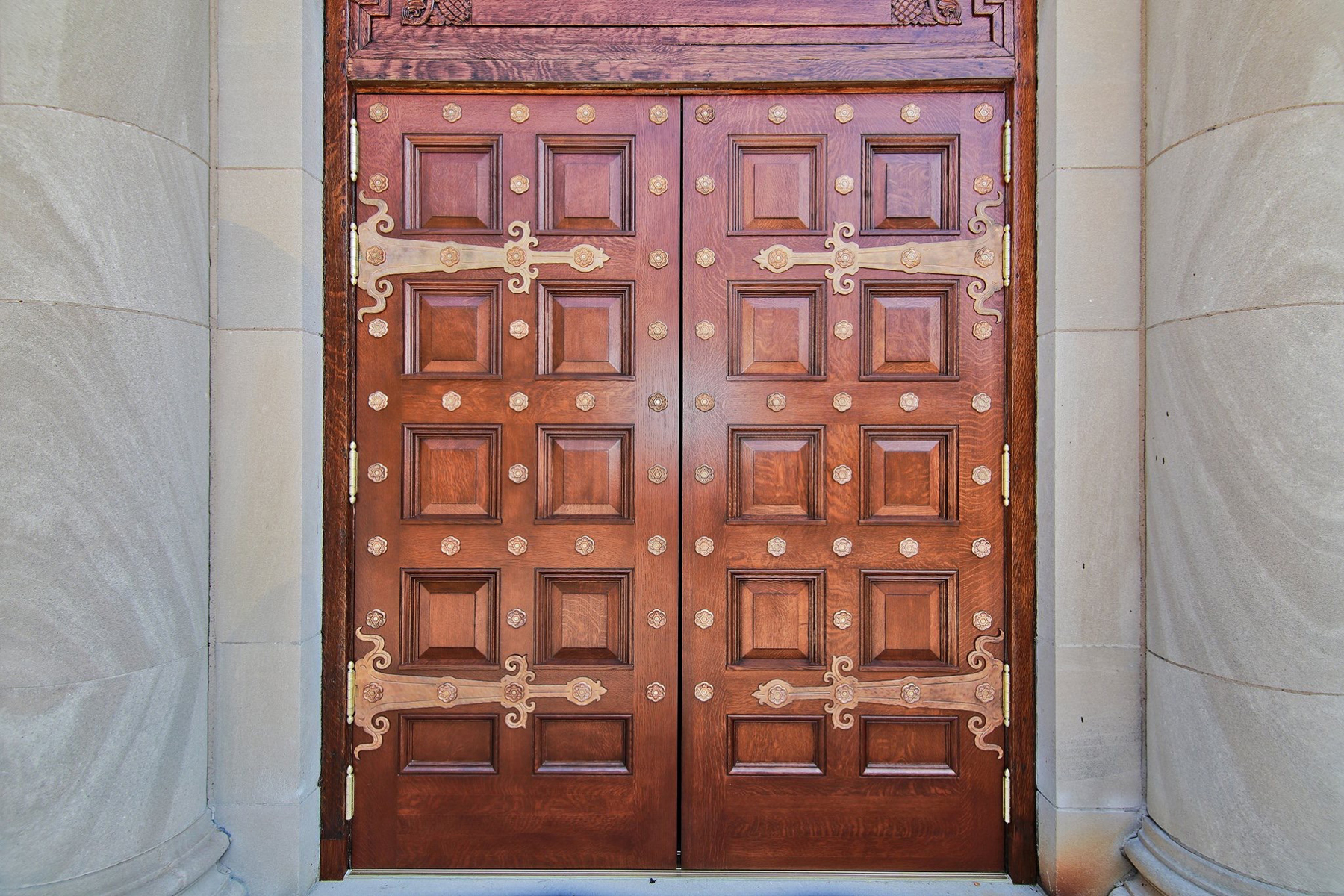 Miller's Millwork Inc., Aurora, IL — The custom woodworking business is small but mighty. A one-man shop, Miller's Millwork specializes in custom cabinetry and furniture, lathe turning, laminate cabinets and countertops, acrylic countertops, and the restoration of vintage doors and windows. It also installs all products manufactured.
"The greatest step that led to success, I feel, is the ability to take on projects most local shops would not consider or don't have the ability to produce," said Michael Miller, president.
Miller also credits his parents and the shop where he apprenticed "with a group of gentlemen whom were extremely talented and willing to teach their vast knowledge of woodworking," for giving him the experience, skills and talent to succeed.
More service specialists
Showplace Cabinetry, Harrisburg, SD
"We have been able to keep the doors open despite constant struggles with COVID-19," said Bill Allen, president & CEO of the semi-custom cabinetry manufacturer. "We have had to increase lead times and prices, but we have worked closely with our customers, been honest and upfront in setting expectations and followed through on commitments we made to our customers and our employees." 2020 sales rose 9.0%.
Long Island Closet Design, Bohemia, NY
The company guarantees "100% customer satisfaction," says Mike Muller, owner. 2020's sales growth of 16.7% proves it. The company has a 5,000-square-foot facility and designs, fabricates and installs custom closets, Murphy beds, and home office units.
Cabinet Designs of Central Florida, Rockledge, FL
"Great customer service combined with a quality product delivered on time," helped the custom cabinet shop stay the course during the pandemic, said Daniel Scott, owner. The company's capabilities include screen-to-machine CNC capabilities, as well as custom door, moulding, and millwork; it uses Cabinet Vision design software.
Deas Millwork, Semmes, AL
"We had a tremendous backlog when the pandemic began so we started preparing early," said Zach Deas, president of the architectural millwork firm. "As we saw our pipeline not filling in at the normal rate, we used our backlog to bridge the slowdown. Now it seems to have worked; our backlog is building again, and our commercial work is picking back up." Deas also automated its wood processing. 
Doors and Drawers, Dexter, MI
"As a custom manufacturer, we are able to pivot quickly," said Chuck Manitz, owner. "Several of our hospitals completely shut down construction projects which allowed us to provide resources to other markets quickly and with a high level of quality and timeliness." The custom commercial cabinet shop saw sales rise despite the pandemic.
Diplomat Closet Design, West Chester, PA
"Over communication" was key, said Ryan Lindstadt, president of the custom closets, garage, home offices, pantries and kitchens manufacturer, which saw sales rise 14.4%. "We continued to focus on our customer service through the tougher months – constant communication with our team of employees, as well as customers," he said. "No one knew what the future was going to bring, so we scaled down and made sure everyone was safe, then did the best we could getting through our backlog, dealing with supply chain issues and making sure our customers were aware of any changes." 
The Taney Corp., Taneytown, MD
"Quick delivery and personal attention to detail," helped spur sales at the wood stair and stair components manufacturer to rise 5.3% in 2020, said Eric Glass, chairman.
Diversified Wood Products, Jeffersonville, IN
"If you can dream it, we can make it," said Tim Griffin, president. Formerly Hi Tech Veneer, the wood products maker has been serving the architectural and aircraft segments for 23 years. "Our story continues as we constantly develop our expertise and craftsmanship to meet a discerning market," he added."
MAC Cabinets LLC, Tyler, TX
The custom cabinetry and furniture manufacturer's ability to adapt to changing trends helped increase sales 3.1% in 2020, said Michael Coffey, owner. The company also invested in new equipment, including a widebelt sander, and outsourced cabinet doors.
Twin Oaks Custom Cabinets, Neosho, MO
The custom residential and commercial cabinetry firm prides itself on delivering value, quality and customer service, serving a four-state area. "We always strive for a wonderful experience for our customer," said Doug Addy, director of business administration. 2020 sales rose 19.5%
A Better Closet, Alabaster, AL
The custom home storage solutions manufacturer "provides 5-star service from the first phone call when working with our clients. This compels them to share and refer our company to their friends and neighbors," said Robert Duff, owner. In 2020, the company also upgraded its Cabinet Vision software to S2M capabilities, which simplified the manufacturing process. Sales rose 1.8%.
McClung Lumber Co. Inc., Salem, VA
"We installed health and safety measures to ensure we had minimal impacts from COVID on production," said Ryan Millard, co-president. "We emphasized customer service to our top customers to ensure we served them well despite shutdowns, economic uncertainty, supply issues and staffing fluctuations.  2020 sales at the wood mouldings and components manufacturer rose 8.3%. 
Mill-Rite Woodworking Co. Inc., Pinellas Park, FL
"We thrive on delivering a quality product in a timely manner – as we always have," said Gregg Marrocco, business development. The manufacturer of custom architectural millwork and stone countertops specializes in high-end commercial buildings and stadium projects.
Wood Specialties, Omaha, NE
"We continued to take care of clients' needs and never compromised our commitment to quality and customer service," said Cameron Young, owner & VP at the custom cabinetry and furniture firm. "Our drafting, 3D modeling, and photo-realistic rendering capabilities are well above and beyond what we see from others in the industry. Our cutting-edge CNC technology and programming abilities allow us to achieve the highest level of quality and customization in the Midwest."

Read more 2021 WOOD 100: Strategies for Success
Have something to say? Share your thoughts with us in the comments below.