Richelieu Exhibits at the Woodworking Machinery Exposition in Toronto, November 2-4 , 2017
October 30, 2017 | 8:56 am CDT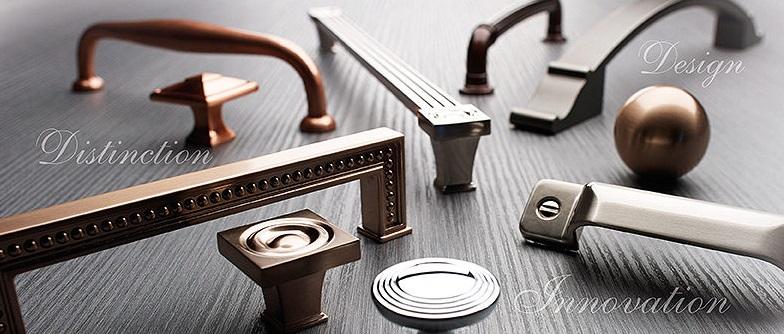 MONTREAL – Richelieu is bringing its astounding array of woodworking and specialty hardware products to Canada's Premier Woodworking Machinery Exposition (WMS) at the International Center in Toronto, November 2 – 4, 2017.
Come visit Richelieu at booth 1014 & 1015 to see Richelieu's latest finds and learn more during our live workshops throughout the entire event. For the 2017 WMS, the Richelieu booth will be organized into two sections to give attendees an in-depth look at our new products and trends, and live workshops.
MAXIMIZE LIVING SPACE
Groups together a broad range of solutions and systems that create space, are versatile to use, ergonomic in design and intelligent in how they function, which includes a new range of exciting kitchen and bathroom accessories; closet storage accessories and a new line of foldaway bed components. In addition to a selection of drawer accessories; the new Liberta aluminum structure and stainless steel functional hardware as well as glass hardware of outdoor application. We will be also promoting a complete selection of table mechanisms and extensible mechanism for tables. 
DECORATIVE HARDWARE
Richelieu is launching the new 2017 Collection, bringing together the most diverse and the most unique and luxurious of Richelieu's Collection of over new 500 knobs and pulls in original materials and stunning shapes crafted to offer the utmost in quality and innovation design.
DECORATIVE SURFACES
These include but go far beyond traditional wood paneling, offering surfaces that glow, sparkle, shine, undulate or rustic texture that add depth and structure to rooms, walls and furniture. 
LIVE WORKSHOPS
Every woodworking professional knows how important it is to have the right tools and shop supplies. Here again, Richelieu is at the forefront with a selection of products that outperform standard equivalents or get the job done more efficiently and professionally.
Stop by the Richelieu booths 1014 & 1015 at the WMS entrance to see these products first-hand and learn more about what Richelieu can do for your business. Members of the media are invited to schedule an appointment with Richelieu's communication coordinator, Veronique Romaniuk, to discuss in person how Richelieu products are changing the woodworking industries. We look forward to meeting you at WMS! 
Have something to say? Share your thoughts with us in the comments below.