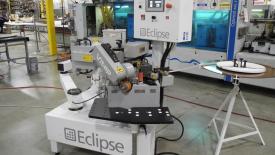 Contour edgebander is modified to produce a tapered edge on office furniture.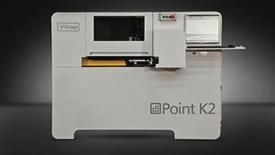 The Vitap Point K2 TOP CNC has been selected as one of 27 finalists in the 2017 AWFS Visionary Awards which recognize creativity and innovation, as well as leadership in green/environmental product development.
Atlantic Machinery Corp. and Vitap S.p.A. are showing a video and product data on the 2017 Point Grooving machine.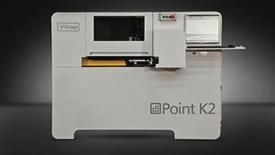 Vitap S.p.A. and Atlantic Machinery Corp. has just released information on the new version of the Point K2, a compact CNC machine designed for custom manufacturers and also for flexible, high-production environments.
SNX Technologies: AWFS 2013 Visionary Awards entrant for Vitap Eclipse.