Watch pencils being made by the world's oldest maker
September 18, 2019 | 1:19 pm CDT
How does one of the world's largest and oldest pencil manufacturers do what they do best? See for yourself.
From mixing, pressing, and firing the leads, to milling and applying paint and stamps, the exquisitely-edited video shows it all.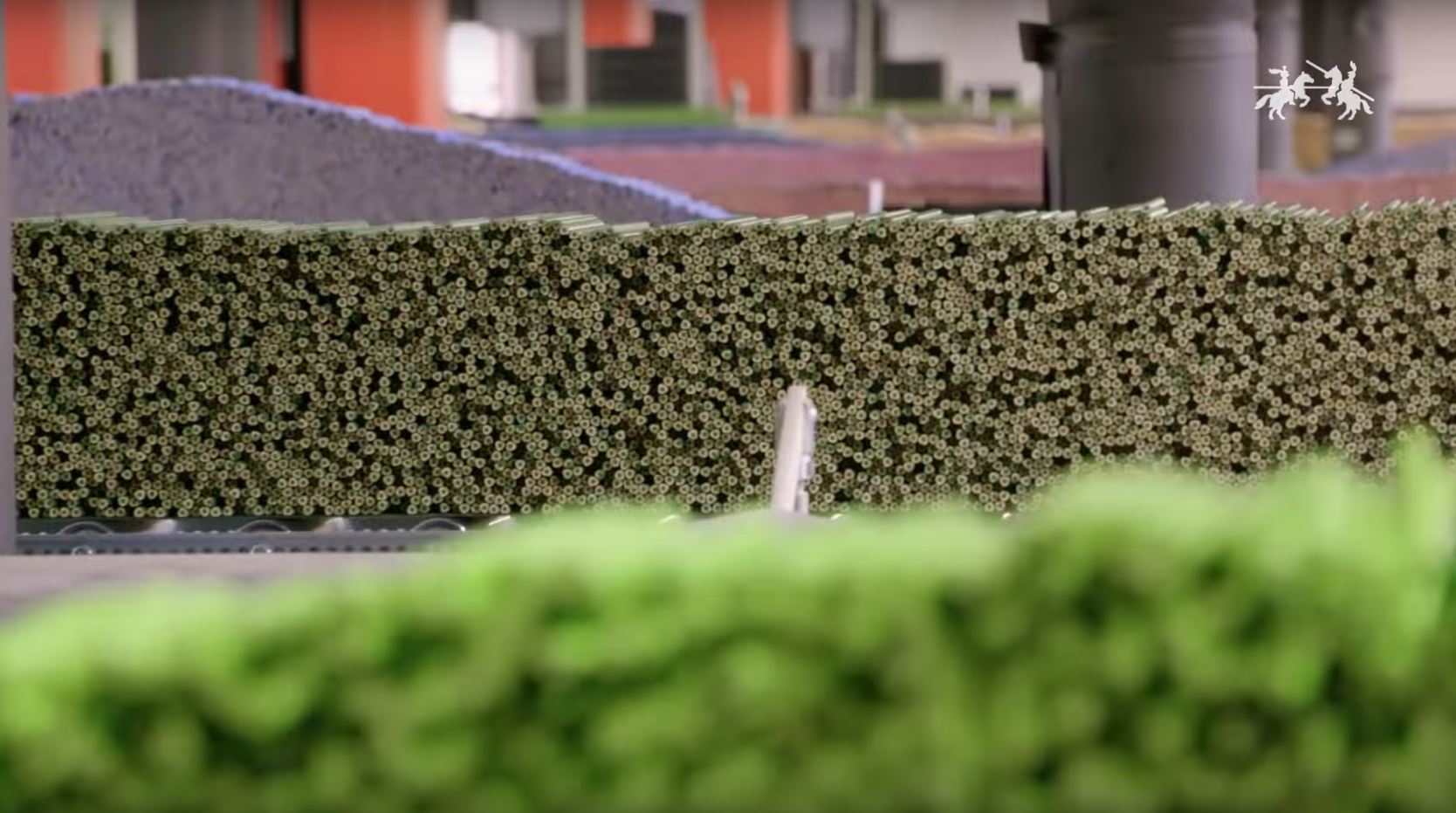 Founded in 1761, the Germany-based Faber-Castell makes pens, pencils, and other office supplies at 14 factories around the globe. The company produces 2.3 billion pencils every year.
Per Wikipedia:
Faber-Castell was founded in 1761 at Stein near Nuremberg by cabinet maker Kaspar Faber (1730–84) as the A.W. Faber Company, and has remained in the Faber family for eight generations. It opened branches in New York (1849), London (1851), Paris (1855), and expanded to Vienna (1872) and St. Petersburg (1874). It opened a factory in Geroldsgrün where slide rules were produced. It expanded internationally and launched new products under Kaspar Faber's ambitious great-grandson, Lothar (1817–96).
In 1900, after the marriage of Lothar's granddaughter and heiress with a count of Castell, the A.W. Faber enterprise took the name of Faber-Castell and a new logo, combining the Faber motto, Since 1761, with the "jousting knights" of the Castells' coat-of-arms. A.W. Faber is the oldest brand-name pencil continuously sold in the US, having begun sales in 1870.
Today, the company operates 14 factories and 20 sales units, with six in Europe, four in Asia, three in North America, five in South America, and one each in Australia and New Zealand. The Faber-Castell Group employs a staff of approximately 7,000 and does business in more than 100 countries.
Have something to say? Share your thoughts with us in the comments below.