Video: Watch a full-size house being 3D printed
February 11, 2022 | 2:03 pm CST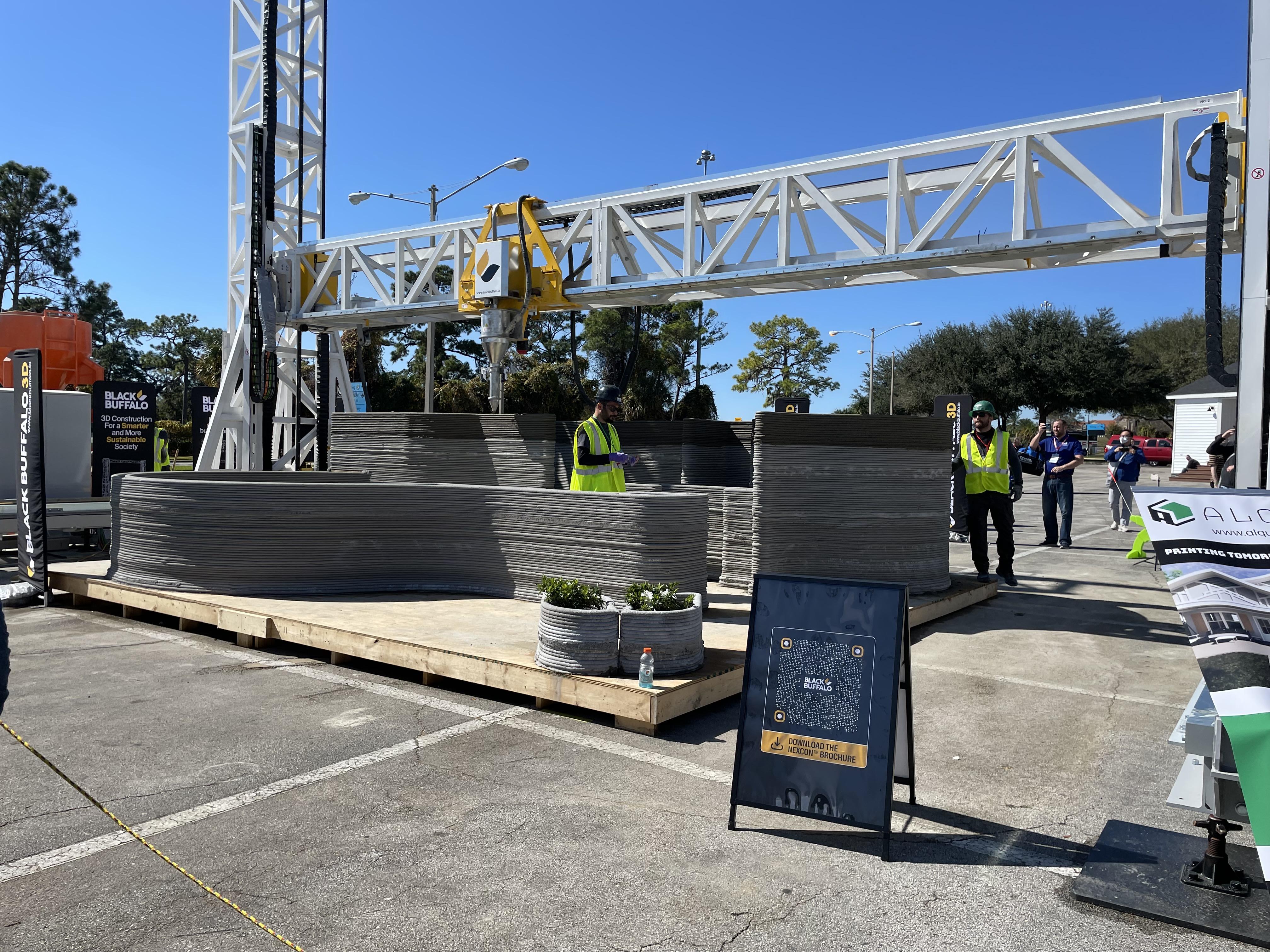 What is the future of home construction when huge 3D printers can now print a full house in less time than it currently takes to build using conventional framing? A Black Buffalo 3D NEXCON printer demonstrated the process in real time at the International Builders Show in Orlando, Florida.

The construction printer is nothing like those little desktop 3D printers that squirt out plastic to make small items. This is a giant gantry affair, assembled precisely onsite. Using programing for any 3D-modelled design, the printer pours out a special formula of "3D concrete ink" to do the build in precise layers. 

This demonstration house was just walls with no plumbing or electrical. In the case of a completely functional house, conduit would be embedded in specific layers for plumbing and electrical installations.

According to Black Buffalo, "Structures printed with Black Buffalo 3D printers and concrete ink exceed the strength, durability, and safety of conventional mortars, stick-built housing, and poured concrete."

To learn more about the system, go to www.blackbuffalo.io.
 
Have something to say? Share your thoughts with us in the comments below.