Video Shows Millennials Working in Wood Industry Careers
December 3, 2015 | 5:50 pm CST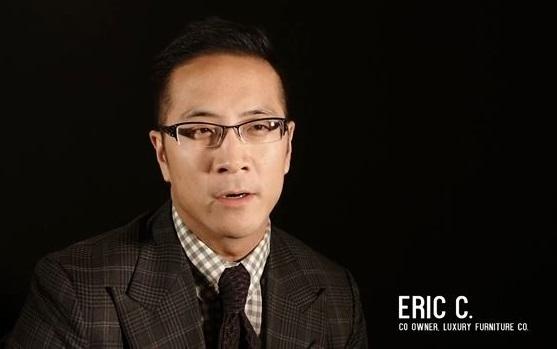 ANAHEIM, CA -  The Association of Woodworking & Furnishings Suppliers has released a video to support the "Meet the New Face of Manufacturing" campaign, a comprehensive marketing effort to acquaint and interest young people in careers in wood products manufacturing.
In an attempt to dispel outdated myths about jobs in manufacturing and build the number of young skilled workers who will consider wood products manufacturing in their career choices, the campaign is designed to clarify 21st century manufacturing as modern, high-tech and with a variety of challenging careers available for young people today.
 
The three-minute promotional video includes interview footage from eleven different young industry professionals, including five business owners/entrepreneurs, a high-end furniture company project manager, a sustainability director from a well-known architecture firm, a software engineer, an industrial/product designer, and TV personalities Kayleen McCabe and three contestants from the 2014 SpikeTV Furniture design reality show "Framework." The participants talk about the passion and value they find in their line of work, the career opportunities available in the industry, and offer advice to young students considering careers in wood products manufacturing.


Initiated in Fall 2014, the New Faces campaign kicked off with a poster touting jobs in manufacturing. Over 1,600 copies were requested and distributed to teachers, principals, counselors, superintendents and state directors of Career Technical Education, as well as chambers of commerce and industry companies who are hanging the poster in their HR departments and taking them to local schools.
The second poster, released in September 2015, received support from a dozen industry associations and corporate sponsors and features many of the individuals also on the video. A QR code on the posters takes you to a page on the AWFS.org web site that hosts resources for teachers,counselors and students –- as well as shares guidelines for industry companies wishing to start an internship program, train teachers in industry practices that can be incorporated into their curriculum, or do outreach to schools.
 
For FREE copies of the "New Faces" posters, send a note to: [email protected]. Include your name, mailing address and the number of posters you would like.  You can hang the poster in your facility or share it with local career counselors, parents, school administrators or others who guide students in career choices.

ABOUT AWFS
The Association of Woodworking & Furnishings Suppliers® (AWFS), founded in 1911, is a non-profit organization that wholly owns and produces the biennial AWFS Fair. The largest trade association serving the entire home and commercial furnishings industry, AWFS has more than 300 members, including manufacturers and distributors of machinery, hardware, software, tooling, lumber, components, plastics, wood products and supplies for the woodworking industry including cabinet, furniture, millwork and custom woodworking products. To learn more, visit  awfs.org

 
Have something to say? Share your thoughts with us in the comments below.