Why you must come to EBC 2019? Dr. Alan Beaulieu explains it all
February 14, 2019 | 9:27 pm CST
SAN JOSE, Calif.- Dr. Alan Beaulieu extends his personal invite to the 2019 Executive Briefing Conference in San Jose, April 14-16. From the opening keynote by Luke Williams to the closing address and financial forecast by Dr. Beaulieu, EBC will examine a range of issues including workforce development, technology adoption, engineering sales, and capital investment analysis.
How can you capture and retain workers? What's the best technology investment strategy? Can you emerge stronger from a business downturn, by disrupting the status quo?
These are the types of questions and issues that will be posed, weighed, and debated at the 2019 Executive Briefing Conference. The 15th edition of these vaunted top management conference takes place April 14-16 at the San Jose Marriott, in the heart of Silicon Valley. For the first time, Woodworking Network is producing the event, which it acquired from Stiles Machinery last summer.
Kicking off EBC 2019 is Luke Williams, a Williams, who among other credentials is a highly regarded Professor of Marketing at NYU Stern School of Business.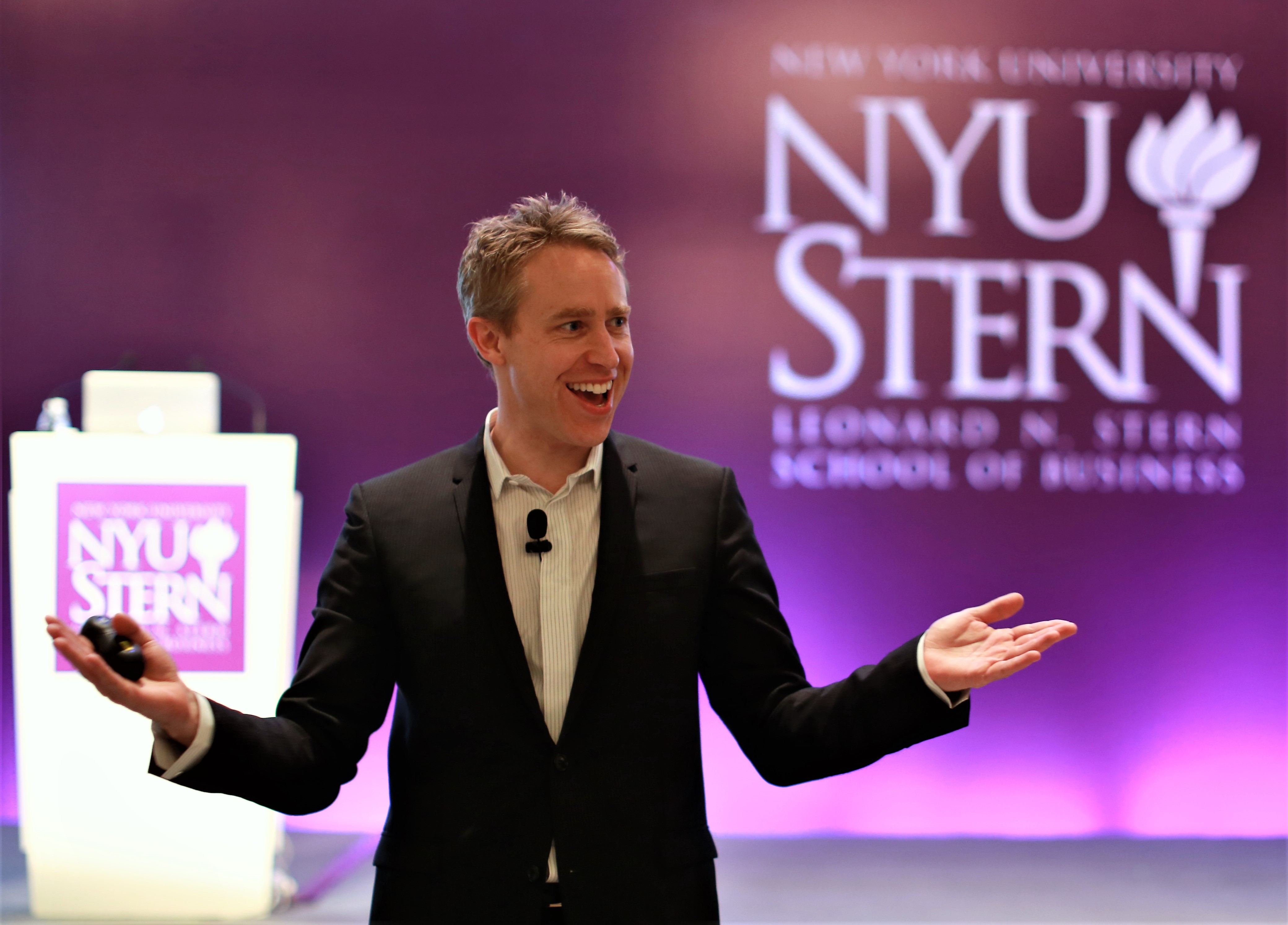 What does it take to be a disruptive leader? Do you need to be a brilliant agitator like Steve Jobs? A driven workaholic with a passion to change the world like Tesla's Elon Musk?
CEOs like that get a lot of press, says Luke Williams, one of the world's leading business thinkers on innovation strategy. At the 2019 Executive Briefing Conference, Williams, author and globally recognized authority on disruptive innovation, will reveal a way of thinking that has the power to transform your business and stay ahead of the game.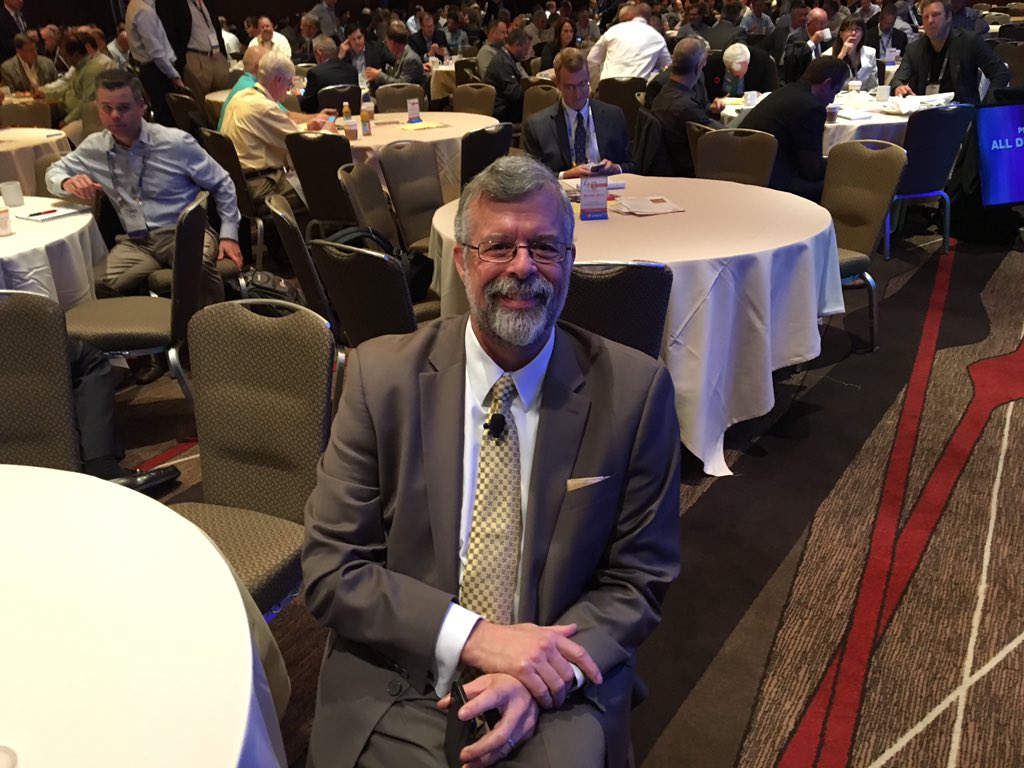 Capping the event will be economist extraordinaire Dr. Alan Beaulieu, a voluble and colorful speaker and frequent keynoter at the Executive Briefing Conference. One of the country's most informed economists, Dr. Beaulieu is President and a principal of ITR Economics. Since 1990, he has consulted across North America, Europe, and Asia, optimizing companies' forecasts and planning to increase profits through his mastery of business-cycle trend analysis. Beaulieu also serves as Senior Economic Advisor to numerous U.S. and international trade associations.
 

From left: Mark Trexler, CEO, Master Woodcraft Div.; and Butch Reimer, CEO, Tru Cabinetry 

 
Sandwiched between those show-stopping keynoters will be two dozen presenters, most of them drawn from the ranks of the very wood industry executives and leaders who have been registering in high numbers for the 2019 Executive Briefing Conference. Speakers and panelists include a number of individuals who rarely if ever present at wood industry conferences, (some of them in the FDMC 300) including:
·         Mark Trexler, CEO, Master Woodcraft Div. ACProducts, Inc. major Texas operation acquired in June 2018
·         Kent Barby, Cabinet Div. Manager, WB Mfg. (Wisconsin Bench), a retooled 260,000 sq.ft, commercial cabinetry operation
·         Henry Nisiobincki, RFID Manager for American Woodmark's nine manufacturing facilities  
·         Butch Reimer, CEO of Tru Cabinetry, Ashland, Alabama –  a 370,000 square foot, 260-employee unit of United Cabinet Holdings
·         Don Casebier CEO of Bierson Corporation, Central Point, Oregon – a rapid-development innovator of store fixtures  
·         Bobby Lewis CEO & Beau Lewis, Advisory Board Member of Lewis Cabinet Specialties, Tremonton, Utah
·         Glenn Ripley, CEO, Mission Bell Manufacturing, California's largest architectural millwork firm
From left: Glenn Ripley, CEO, Mission Bell Manufacturing; and Bobby Lewis, CEO, Lewis Cabinet Specialties.
EBC  Networking Opportunities
For many attendees, the most valuable aspect of the Executive Briefing Conference is the untold opportunities to establish new contacts, compare notes, and share ideas between and after sessions. Ample opportunities have been built into the schedule for networking peer-to-peer, during meals, receptions, and plant tours to Mission Bell Manufacturing, to its client Gensler's project, Adobe Headquarters. Many attendees arrive a day prior to meet up with alums from past EBCs. 
Running April 14-16 at the San Jose Marriott, the 2019 EBC provides strategic and practical information that addresses manufacturing challenges, and a forum for discovery. EBC helps executives anticipate business opportunities and beat the challenges that lie ahead and will ignite and inspire business leaders to create change when they return home.  
EBC 2019 Conference Agenda
| | | |
| --- | --- | --- |
| EVENT | PRESENTER | SUBJECT |
| Sunday, April 14 |   |   |
| Check-in/Registration |   |   |
| EBC 2019 Kick-off! | Tim Fixmer, CEO CCI Media | |
| | Joe Luttwak, CEO, Blackwood Guitars,   | |
| | John Sherwin, Project Manager, Custom Research, The Freedonia Group | |
| Online Parametric Furniture Design | Tino Go, COO, BARU  | Consumer furniture configurator exports G-code  |
| Opening Reception |   | Icebreaker activity |
| Dinner at the Marriott | Patrick Molzahn, Woodwork Career Alliance | |
| Monday, April 15 |   |   |
| Breakfast |   |   |
| Day 2 Welcome! | Woodworking Network Staff | Agenda review |
| | Luke Williams, New York University Stern School of Business | |
| | Bobby Lewis, CEO & Beau Lewis, Advisory Board Member  | |
| Energy Break   | Streaming Video  | |
| | Wes Love, President, Taurus Craco | |
| Educators Panel | Moderated by Patrick Molzahn,   Madison Area Technical College | Panelists from The MiLL, Seattle College |
| | | |
| | Optional Tours: Adobe Headquarters, and Intel Museum | Natalie Engels, Principal, Gensler  |
| Dinner at Marriott Hotel | Generational Differences: Thomas Allott, Manager, Stiles University | Employee expectations differ with age |
| Tuesday, April 16 |   |   |
| Day 3 Welcome Back! | Woodworking Network Staff | Agenda review |
| | Butch Reimer, President, Tru Cabinetry   | |
| Surface Design Trends | Kenn Busch, Founder, Material Intelligence | Surface design trends  |
| Tech Panel: Manufacturing Execution Systems (MES) | Three cabinetry firms: American Woodmark, Monkey Bar Storage Systems & WB Mfg. Wisconsin Bench Cabinetry Div. | How MES networks plant floor  operations |
| Energy Break  |  Streaming video | SiS Sublimation on Wood |
| Technology Trends Forecast | Gary Wernlund, Office Furniture Sales Manager, Stiles | Previewing Ligna 2019   |
| | Weighing Investment: Mark Trexler, ACProducts' Master Woodcraft div.; Mission Bell's Glenn Ripley; Butch Reimer, Tru Cabinetry | Rationales for tech investments |
| Luncheon   |   |   |
| | Don Casebier, CEO | |
| | Alan Beaulieu, President and a principal, ITR Economics Economic Outlook: 2019 and beyond | |
Have something to say? Share your thoughts with us in the comments below.