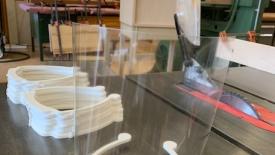 The headbands were drawn and programmed in Alphacam by Hexagon Production Software, and cut on an SCM router.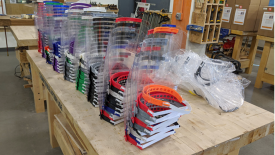 During the Covid-19 crisis, Room & Board's many U.S. manufacturing partners have reopened as essential businesses to keep producing protective equipment for donation.  Open Works, part of Room & Board's Urban Wood Project, makes the Hanneman stool, Henson table lamp and Montford picture ledge products. Open Works has converted its operation to the emergency production of face shields using 3D printers.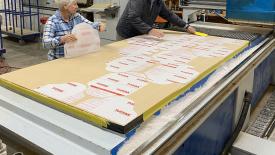 With the outputted piece approved on the spot, the team of six at Wood By Design put a temporary halt on customer orders and turned its attention to a bigger cause.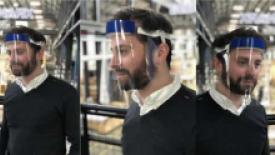 BROOKLYN, N.Y. -- Thermwood machine owner Bednark Studio has engineered a disposable PETG face shield for health care professionals. They are sharing CNC router files and production information to any other manufacturers across the country who would like to supply these to hospitals and other health care providers that are in need.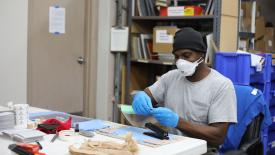 ATI was asked to create 2,500 custom-made face shields for the hospital using clear plastic already in stock.
The company's normal product line includes customer exterior shutters and shutter hardware.