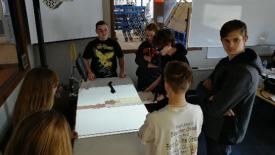 The Wood-Ed Table allows trainees to start by familiarizing them with the stationary woodcutting machines and by setting them.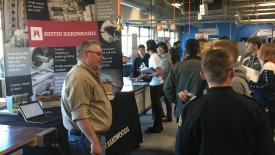 All 275 students currently enrolled in MiLL programs as well as student groups from Peyton High School and Elbert High School had an opportunity to talk to 45 representatives from 20 companies.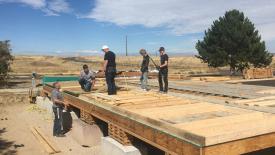 MiLL cabinet manufacturing students are designing, building, and installing the cabinetry and trim work for the house.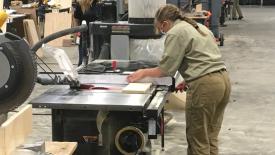 Staff and qualifying students travelled to Louisville, Kentucky, for the SkillsUSA National Leadership and Skills Conference.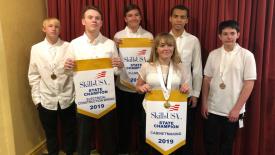 All gold medal champions are qualified to compete in the SkillsUSA National competition held in Louisville Kentucky, June 24-26.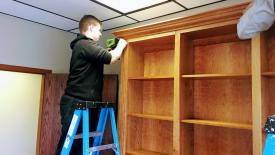 Copies of FDMC, FDM, CabinetMaker, Wood and Wood Products and Custom Woodworking Business are now available to read at the MiLL National Training Center.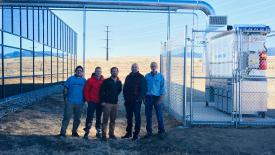 Hocker North America donated a JT350 mobile dust collection unit.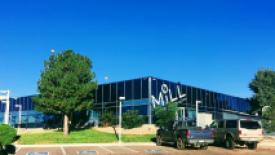 And why should every Woods Manufacturing teacher attend?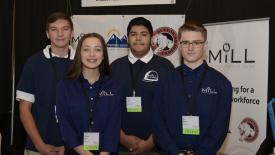 The MiLL was honored to accept the 1st Student Achievement Award, presented by the Colorado Association of School Boards (CASB). The presentation of the award was during the CASB's 74th annual convention held at The Broadmoor resort in Colorado Springs. The MiLL was one of only two programs in the state of Colorado to receive this award.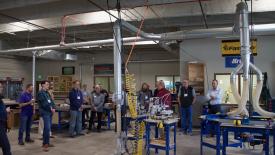 CMA members learned more about the MiLL and saw the training center during a school day.