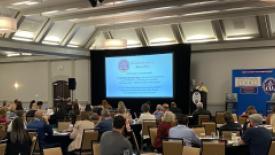 The 9th Annual Closet & Storage Summit Conference took place in Salt Lake City, Utah last October.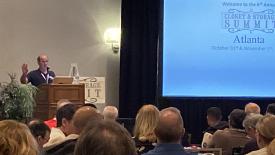 ATLANTA - The 2019 Closet Summit took place October 30-November 1 at the Hilton Atlanta Northeast in Norcross, Georgia. The three-day event, exclusive to independent closet manufacturers, featured roundtables, workshops, tabletop vendors and a tour of host company, Artisan Custom Closets.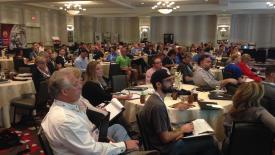 GREENVILLE, S.C. - The 5th annual Closet and Storage Summit will take place at the Hilton in Greenville, South Carolina, on Oct. 25 and 26.
The summit includes a tour of an independent closet company, which opens its showroom and workshop to the group.
This year, the father and sons team of Danny, Matt and Paul Prewett of Carolina Closets will host the Friday afternoon tour at its state-of-the-art 16,000 square-foot manufacturing facility and new 1,600-square-foot showroom.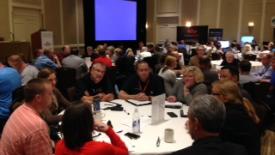 The 2017 Closet Summit takes place October 5-6 in Austin, Texas.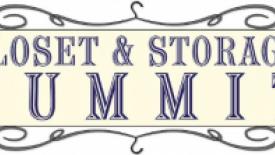 The 2016 Closet & Storage Summit will be held October 13 & 14, 2016, at the Hilton Alexandria Mark Center Hotel in Alexandria. The final deadline to register is Oct. 6. Closets magazine will be on hand covering the latest updates from the events aimed at independent closet owners, managers, designers and key employees. To register, visit http://www.closetsummit.com/Schedule of events  Wednesday, October 12, 2016