softwood lumber manufacturing
CARROT RIVER, Saskatchewan – Dunkley Lumber is investing in substantial sawmill upgrades at its Edgewood Forest Products operation.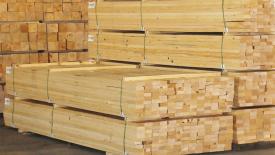 SURREY, British Columbia – Teal Jones Group heaped praise on Louisiana officials and railed against what it views as anti-business policies of the British Columbia government in a news release announcing plans for building a sawmill in Plain Dealing, La.
A strong majority of the softwood lumber industry voted to approve the creation of a check-off to fund a unified softwood lumber promotion program in USDA's referendum which concluded on June 10.