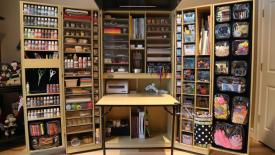 The Original ScrapBox's organizational furniture for hobbyists can be assembled faster and easier with the Lockdowel fastening system.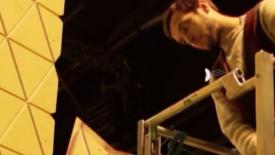 Wood-Skin, a sandwich of wood panel and flexible fabric material, is being developed into furniture and wall panels. A hanging strength test is documented in the video below for vertical surface applications.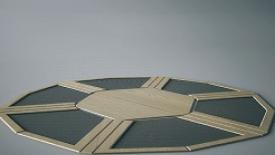 A collaboration between MIT's Self-Assembly Lab and Italy's Wood-Skin S.r.l. a new category of furniture has been designed - a Programmable Table brings that actively transforms itself, from flat shipping to full-functionality.
Bestar Inc. RTA furniture maker Signs a Merger Agreement and Obtains the Support of Its Principal Shareholders
Government of Canada supports the economic recovery of the town of Lac-Megantic with grants to ready-to-assemble furniture maker Bestar Inc.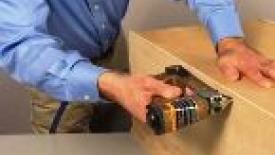 Conestoga Wood Specialties shows order of sequence for gluing up and nailing ready-to-assemble kitchen cabinets.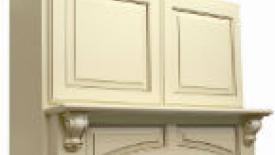 Mixing corbels, door components and Cabinotch boxes, Keystone Wood Specialties' ready-to-assemble hoods ship flat-packed.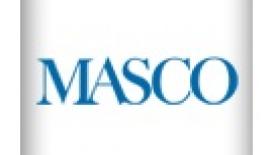 Cabinetry giant Masco Corp. is predicting "strong growth in 2013" resulting from new home construction. It will sell its $250 million Danish ready-to-assemble cabinet business.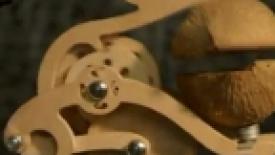 A CNC cutting nest parts appears briefly in this marketing video cutting wood kits for a ready-to-assemble wood device that makes any bicycle into the legendary clip-clopping non-horse of Monty Python's Holy Grail film fame.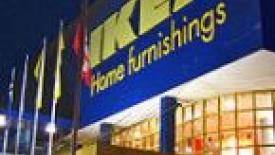 Swedish furniture giant IKEA is looking to expand its footprint in the US as well as emerging markets in China, Russia and India. The founders sons will also have an active ownership role.