keystone wood specialties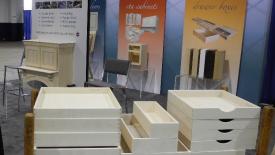 Keystone Wood Specialties produces a wide variety of custom cabinet components, including cabinet doors, drawer fronts and dovetailed drawer boxes.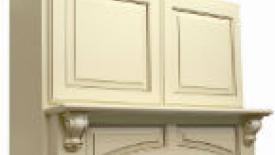 Mixing corbels, door components and Cabinotch boxes, Keystone Wood Specialties' ready-to-assemble hoods ship flat-packed.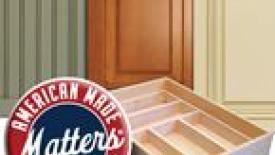 Keystone Wood Specialties, an American wholesale manufacturer of high quality wood products, is a proud member of American Made Matters.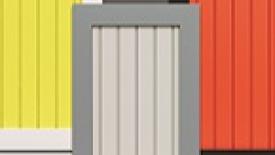 The new Versatile panel cabinet doors from Keystone Wood Specialties can be removed and painted or reversed for quick new looks and color options.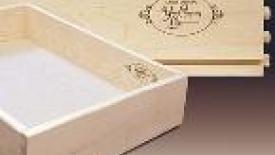 Typically used on the inside of drawer boxes, engraved logos add a professional appearance on sample doors for customers.
Used on the inside of drawer boxes, laser engraved logos also add a professional appearance to the sample doors shown customers.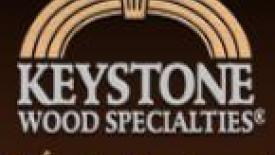 Custom cabinet component manufacturer renews certification and is approved for two-year period.
For the past ten years, Keystone Wood Specialties, a wholesale manufacturer of custom cabinet components in Lancaster, Pennsylvania, has maintained its standing and status as a safe place to work through participating in OSHA's "Safety and Health Achievement Recognition Program" (SHARP). On March 22, 2013, Keystone was once again awarded a certificate of recognition and was approved through March 21 of 2015.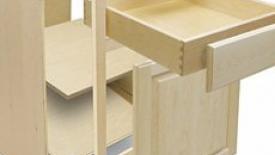 Keystone Wood Specialties will exhibit its latest offerings, including complete cabinet boxes and and cabinet refacing systems at Cabinets & Closets Expo 2013, Feb. 27-Mar. 1, at the New Jersey Convention Center.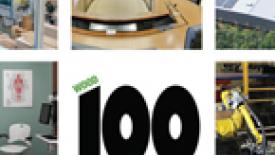 LINCOLNSHIRE, IL -- Three representatives of WOOD 100 companies featured in the September 2011 issue of Wood & Wood Products will share ideas their wood products companies have used to not only survive, but thrive in a free webinar scheduled for 11:30 a.m. ET (10:30 CT; 8:30 PT), Wednesday, Nov. 30.