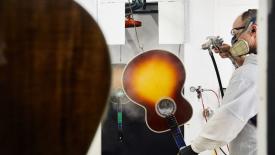 Bozeman "craftory" doubled in size, adding 100 jobs to grow acoustic guitar capabilities.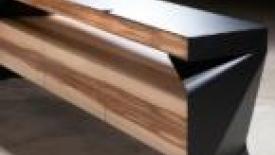 Weyerhaeuser's big news of a $2.65 billion acquisition, $23 million mill upgrades and more caught the attention of Woodworking Network readers in a big way. In contrast, a slideshow of an award-winning 'floating' credenza was eye candy.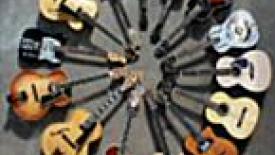 Gibson, long associated with the guitars used by a long legion of musical legends, has adopted the new name Gibson Brands.
Wood species protection is in the news. CITES adds to its international protection list while in the U.S. the Endangered Species Act celebrates its 40th anniversary.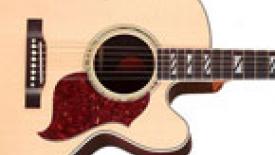 International travel will be easier for owners of musical instruments made from protected species following the approval for "passports" at the Convention on International Trade in Endangered Species (CITES).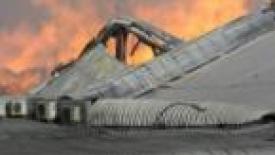 Table saw safety; six mergers and acquisitions, two Chinese companies setting up shop on U.S. soil, Gibson Guitar's settlement of Lacey Act violations and a $70,000 bent wood bike are among Woodworking Network's Top 25 news items of the year.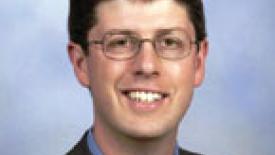 Fact is, as written, Lacey undermines our industry's efforts to preserve the world's forest.
In a Criminal Enforcement Agreement with the Department of Justice, Gibson Guitar Company today acknowledged responsibility for importing illegal wood into the United States and incurred penalties totaling a minimum of $600,000, including the forfeiture of wood taken from the protected forests of Madagascar.
The settlement announced by the U.S. Department of Justice and Gibson Guitar regarding imported Indian guitar blanks makes clear the need for clarification of the Lacey Act's scope and has strengthened our resolve to work with Congress to develop a practical and targeted solution to the Lacey Act's unintended consequences.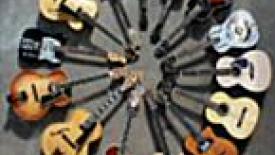 Gibson Guitar Corp. will not face prosecution for violating the Lacey Act and has instead entered into a criminal enforcement agreement with the United States.