The new rule will take effect in May 2023.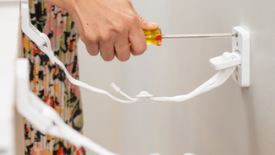 When shopping for new TVs or furniture this holiday season, don't forget the gift of safety; Anti tip-over kits save lives
While the tip-over act, aka the STURDY Act, still sits waiting on action by the House, the Consumer Product Safety Commission has adopted a mandatory product safety rule that will significantly change the way clothing storage furniture is constructed, tested and labeled.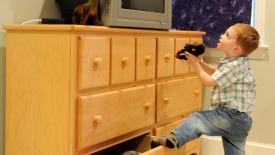 A revised STURDY Act with the collective support of industry, parents, consumer advocates and safety experts passed the Senate Committee on Commerce, Science and Transportation.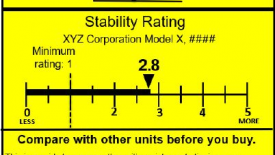 The U.S. Consumer Product Safety Commission (CPSC) held a public hearing April 6 to hear oral comments on its proposed stability rule for clothing storage furniture. Bill Perdue, vice president of regulatory affairs for the American Home Furnishings Alliance (AHFA), spoke on behalf of furniture manufacturers and importers.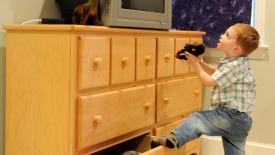 The AHFA says new rule creates an ambiguous testing protocol that would be unenforceable.
A new Consumer Product Safety Commission report on furniture, TV, and appliance tip-over injuries and fatalities showed an estimated of 22,500 Americans injured annually that required hospital emergency-department (ED) treatment for tip-over injuries. Nearly 44% of whom were children under 18 years of age.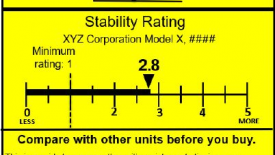 The U.S. Consumer Product Safety Commission's proposed rule for a mandatory furniture stability standard includes a requirement for a new hangtag that would highlight a product's performance and technical data for consumers, according to the American Home Furnishings Alliance.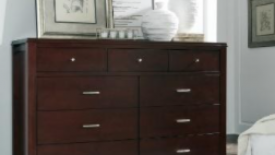 Modus Furniture has recalled dressers due to tipover and entrapment hazards. In-home remedy may be delayed due to Covid-19 restrictions; consumers are advised to keep the product away from children.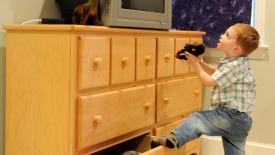 WASHINGTON, D.C. – Rep. Jan Schakowsky (D-IL) has introduced the Stop Tip-Overs of Unstable, Risky Dressers on Youth (STURDY) Act of 2019 which would require the U.S. Consumer Product Safety Commission to promulgate a mandatory stability standard for clothing storage furniture.