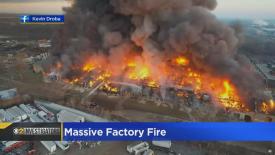 A massive fire on Feb. 6 destroyed a 200,000-square-foot Morgan Li factory in suburban Chicago. No injuries were reported.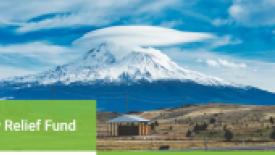 More than 300 individuals received immediate payments in first week of $50 million fund.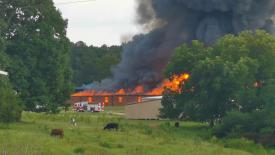 A massive fire broke out at the Morgan Chair factory in Stanfield, N.C., and officials said they faced a largely uphill fight. The West Stanly Fire Department told WCNC News in Charlotte that a call about a fire came in around 3:40 p.m. with crews arriving minutes later. A spokesman estimated that about 20% of the factory was already burned when they started working to fight the fire. The fire department reported that they also faced low water-pressure issues.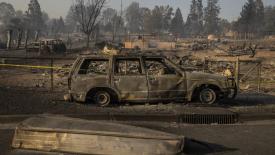 About 80 fire survivors received initial financial assistance Sept. 13 during the first day of Roseburg Forest Products' $50 million Community Relief Fund being distributed to residents of Weed, Lake Shastina and nearby communities affected by the Mill Fire.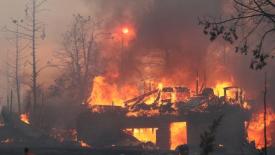 At least two lawsuits have reportedly been filed in the aftermath of the Sept. 2 Mill Fire in Weed, Calif.
A fire that started on a cargo ship carrying timber off Sweden's west coast on Saturday, Dec. 4 was still raging on Thursday, and thermal imaging is leading authorities to worry that the fire is spreading to the ship itself. A ship with more than 600 tons of fuel onboard.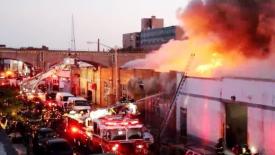 New York Custom Interior Millwork Corp., a high-end architectural woodworking company in Queens, New York, was hit with a five-alarm fire that started August 3 and continued burning August 4.
Carver Wood Products, a Marion, WI, manufacturer of wood office and desk accessories, was destroyed by a fire October 24. Local fire authorities said the accumulation of dust throughout the 135-year-old plant exacerbated the fire.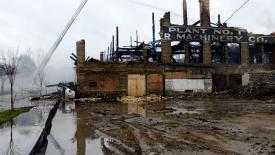 Area roads were flooded as a result of the large amount of water used to extinguish the blaze.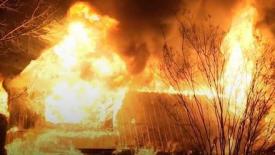 A fire destroyed the main woodshop of J. Allen Farmer, Inc. on March 12. No one was injured. The Winston-Salem, NC, firm specializes in rebuilding pipe organs, and had just delivered its most recent commission.