Erin Stopczynski of Innovative Spaces / EncoreGarage wins 2017 People's Choice Award
May 4, 2017 | 8:27 am CDT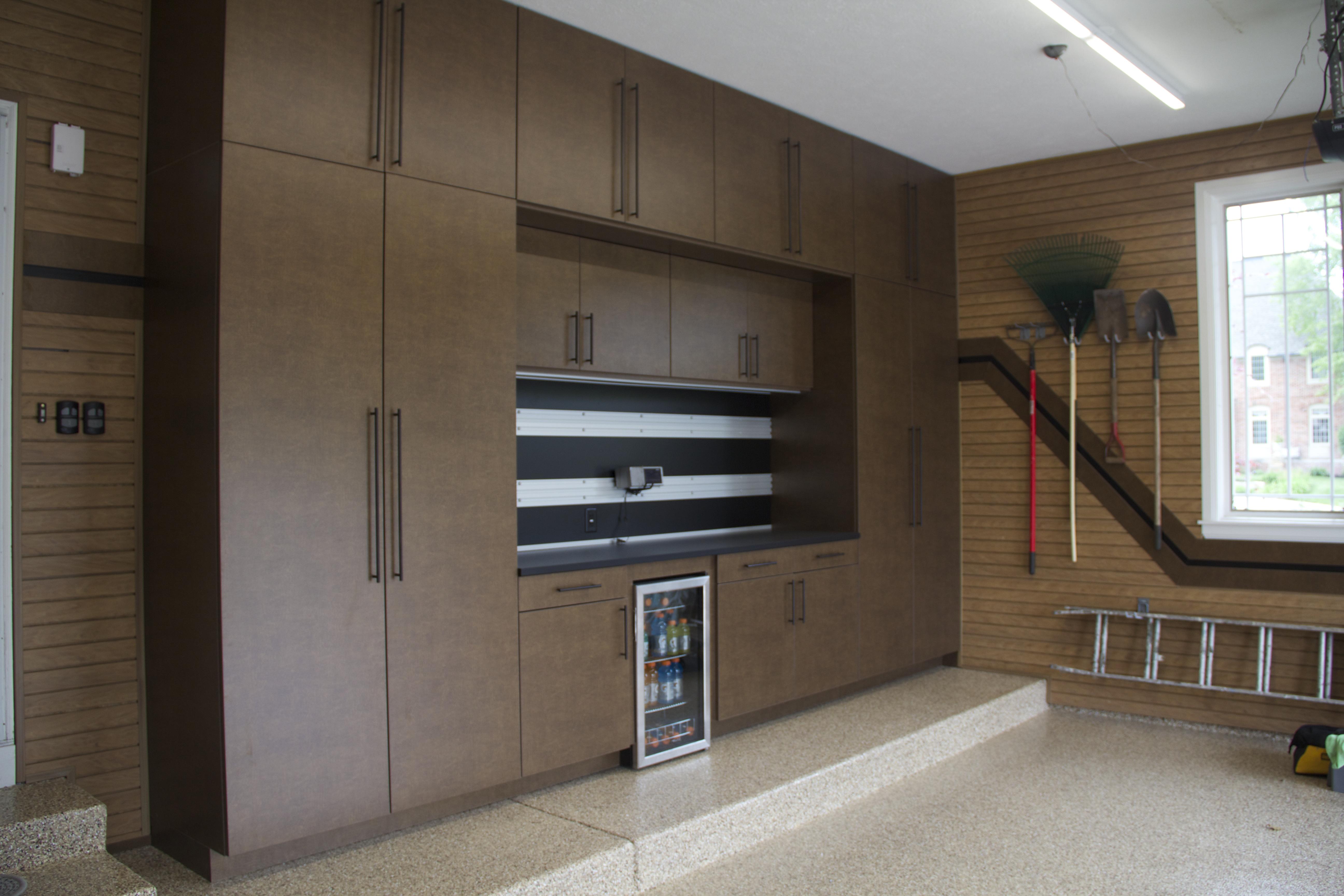 Photo By Erin Stopczynski of Innovative Spaces / EncoreGarage
CEDAR RAPIDS, Iowa - The 2017 People's Choice - Top Shelf Closet Design Awards goes to Erin Stopczynski of Innovative Spaces / EncoreGarage who received the most likes on Woodworking Network's Facebook page for his project "Copper Blaze Garage." 
Project description:
Customer wanted a clean garage where there was enough cabinet space to house all items. Client requested walls covered floor to ceiling with cedar slatwall for aesthetics and function, with no visible screws. A custom border was integrated into the slatwall, with a change of angle and thickness for visual interest. The floor also had a failing coating which was removed. A new Epoxy & Polyaspartic floor coating was applied. LED lighting over workbench was to be incorporated along with room for an under-cabinet refrigerator in workbench area.
Project was to be completed start to finish in under 7 working days. Border was made utilizing copper blaze material matching the cabinets in 5" wide strips. 3/4" thick copper blaze had a 2" section of 3/8" thick Black TFL inset to add visual interest to border. All slatwall utilized hidden fastener system.
Have something to say? Share your thoughts with us in the comments below.