Putsch launches first edgebander, with pre-mill and corner rounding
March 3, 2017 | 7:10 pm CST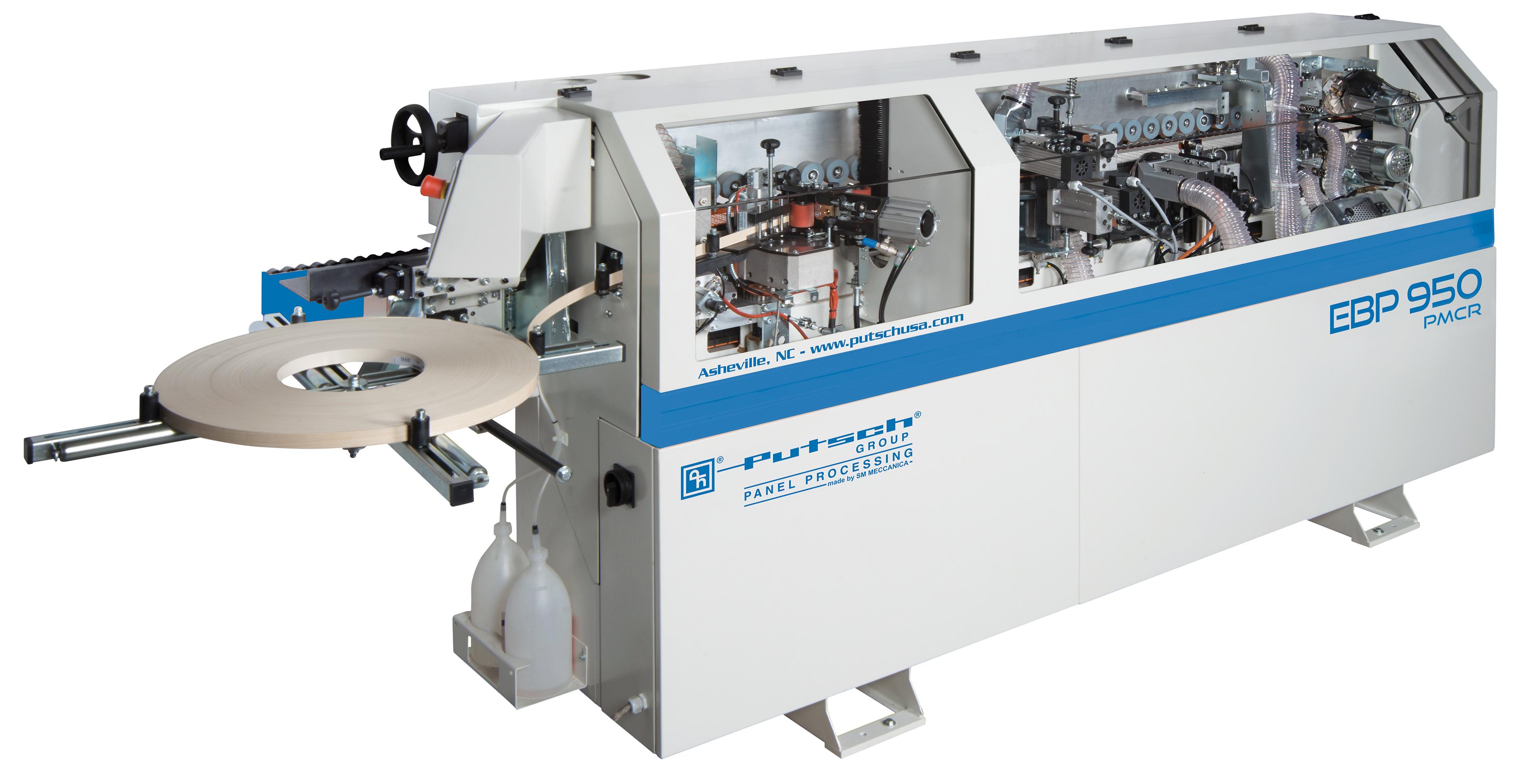 ASHEVILLE, N.C.  - Putsch Group's U.S.-based technical center will debut its EBP Series Compact Edgebander line at the 2017 Cabinets & Closets Expo, in Schaumburg, Illinois, April 12 and 13. 
The company will also rebrand its technology as Putsch Panel Processing, at the  60-year mark since establishing themselves as a world leader in commercial vertical panel saws. Putsch Group has steadily grown its portfolio of panel processing machinery for the woodworking, plastics, composites and glass industries. 
"The Cabinets & Closets Expo is a perfect opportunity to begin our year-long introduction of high-quality, high-value compact edgebanders to the United States." says Robert Tate of Putsch USA. 
"When Putsch Group made the decision to directly support the American marketplace in lieu of third-party importers in 2012, to support our SVP Series vertical panel saw line, our growth since then has been phenomenal," Tate says. "Over the past 5 years we've added new models and capabilities to our vertical panel saws, introduced our Vantage horizontal beam saw and Alucenter vertical CNC router, and now we have a great complementary addition in our EBP Series Compact Edgebanders."
Tate noted that the Italian-made edgebanders will be built to U.S. norms, and that Putsch will carry a robust inventory of machines and spare parts in its Asheville, North Carolina Technical Center. In addition, Putsch says it has brought on new technical staff to support the edgebander line for installations, troubleshooting, field service and dealer training. 
Putsch is rebranding its U.S. panel saws, CNC and edgebander division to Putsch Panel Processing to reflect its growing umbrella of panel processing machinery. 
"The Cabinets and Closets Expo has been very good to us since we started exhibiting there a couple of years ago, and it just felt like a natural launch point as we continue to expand our panel processing capabilities," Tate says. "The feedback we're received so far has been encouraging, and we look forward to sharing our excitement with all the attendees coming to the Chicagoland area for this great industry event."
Putsch Panel Processing is exhibiting in Booth 338.
For more information on Putsch Panel Processing, the Cabinets & Closets Expo, or to request more information about Putsch, please visit
www.putschusa.com/saws
Have something to say? Share your thoughts with us in the comments below.