New online series from Stiles starts with panel processing
September 30, 2020 | 9:25 am CDT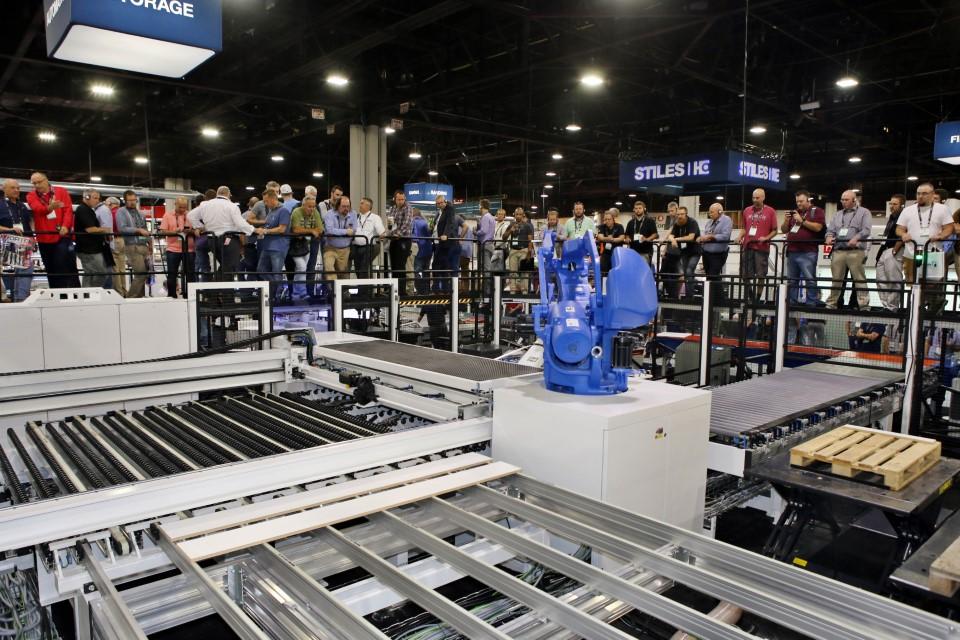 GRAND RAPIDS, Mich. -- Stiles Machinery kicked off its digital Manufacturing Solutions Series on September 28 with a live premiere of the first episode on panel processing techniques.
In this episode, Stiles product managers and industry experts walk manufacturers through three different panel processing scenarios: compact, mid-range and high production work cells. The experts showed manufacturers how to best use their production facility and layout, machines, technology, and operator labor in order to increase production efficiency and output.
In this first of five episodes, product managers and industry experts Erik Delaney, Casey Harless, David Mays, Terry Palmer and James Swanson dive into flexible technology solutions in the cut, band, bore process to help manufacturers of all sizes do more with less.
This episode is available for replay until Monday, October 5:
https://stiles.fyi/EpisodeOneReplay
Over the next four weeks, a new episode of the Manufacturing Solutions Series will air every Monday at 11 a.m. EDT / 8 a.m. PDT.
Digital Solutions -- Monday, October 5
CNC Spotlight -- Monday, October 12
Surface Technologies -- Monday, October 19
Solid Wood -- Monday, October 26
Complimentary registration for Stiles' remaining four episodes is available at http://stilesmss.com.
Have something to say? Share your thoughts with us in the comments below.