The 2015 edition of the Woodworking Machinery & Supply (WMS) Conference and Expo will bring the world's leading players of machinery, tooling and supplies right to the doorstep of the Canadian woodworking industry and all signs point to a dramatically larger show. Canada's premier woodworking event, Nov. 5-7, returns to its roots - Halls 1 and 2 of the International Centre in 2015.
The WMS 2015 'Reboot Your Business' conference will give owners of woodshops of any size an opportunity to evaluate their current business practices, shop operations and technology, identify emerging opportunities and gain insight on industry challenges. The conference program is the largest educational program in WMS history and includes sessions on lean and advanced manufacturing, including Batch One Production, Wood Industry 4.0, and innovation.
"Canada's wood manufacturing businesses have been on the rise  - with advantages in a stable and plentiful lumber supply and improved domestic markets. While China's contraction has definitely had an impact on the primary forest products markets, companies such as furniture makers, cabinetry, and wood component businesses are seeing growth, " says WMS conference director Bill Esler. Read more at Woodworking Canada>>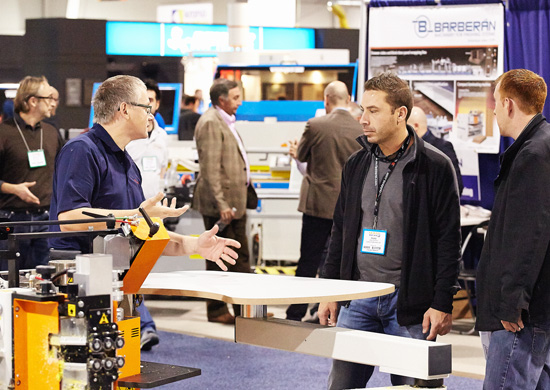 Have something to say? Share your thoughts with us in the comments below.