DeWalt's tough system, my new jobsite best friend
July 29, 2016 | 5:11 pm CDT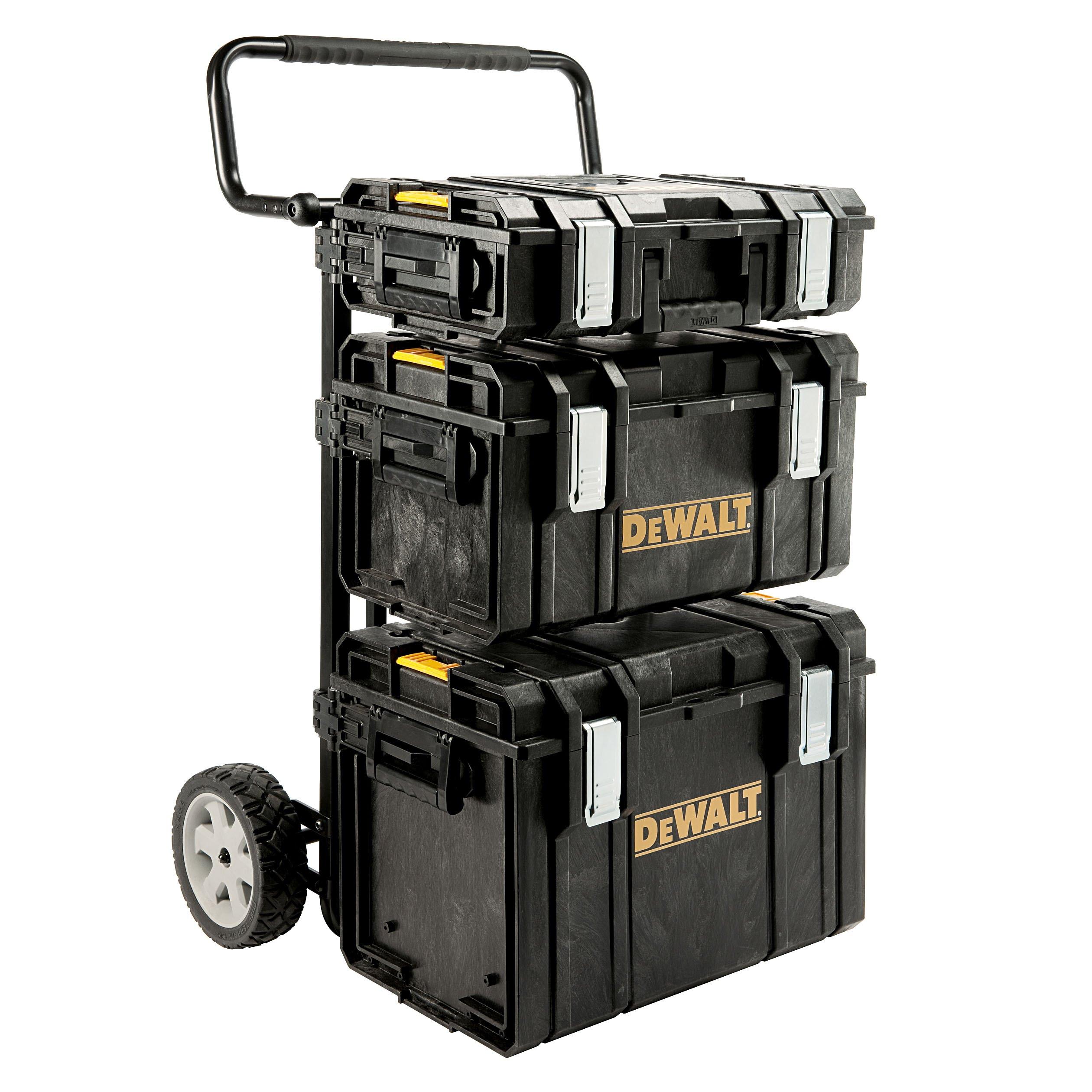 Sometimes I need to look tough:
When I am standing between a mother bear and its cubs
When I want to be picked first for park football
When I show up to a job site
Sometimes I need to look organized:
When I am going through airport security checkpoints 
When my accountant stops by the shop
When I show up to a job site
Sometimes I need to look stylish:
When I answer the door for pizza delivery
When I go to the someone else's house to watch the Academy Awards (for some reason this is a thing people want you to do)
When I show up to a job site
If you look really closely at that list, I think you will see a pattern. Hey DeWalt, thanks for looking closely. I give you - DeWalt Tough System - It's boxes, it's a cart, it's tough, it's storage, it's stylish, and I like it. 
Yes, guys in the shop have accused me of getting over excited about small things, like storage, in the past. They say, tool storage is not a power tool, it has no blades, it's not what they would call exciting. They say it doesn't even have bluetooth technology, so why bother. But storage for me is very exciting. What good are any of my tools if I can't find them when I need them? 
There are a tremendous amount of interchangeable options for this system, and everyone or every job site might call for a different configuration. But here is my ideal cart:
DWST08201 - This is the small one of the bunch, but it packs some very impressive features. It has rearrangeable and/or removable storage trays that lock in place. It also has an unexpected drop down compartment in the top that can hold everything you would normally lose on a job site. 
DWST08203 - This is the medium sized box, for all the medium sized tools. Drills, planes, hammers, etc. It comes with a classic removable top tool tray that can also help in the organization.
DWST08204 - This is the big guy on the block. Normally a box like this would be the catch all for everything else I would be bringing, and yes it still is. But this box also has built in storage where I can safely line up my screwdrivers and more importantly my chisels, without worrying about taping their tips each time. This feature can be removed, but I doubt I ever will. It also has the classic removable top tool tray.
I take these three boxes and clip them into the DS Carrier, DWST08210. Unlike regular carts, where you stack all the boxes on top of each other, the DS Carrier has bracket that allow each box to slide in and out. Meaning any of the boxes can be removed without the others needing to be moved. The boxes lock into place in the brackets and are easily taken out by lifting the side handles. There is also the ability to lock the whole cart and boxes with a regular pad or key lock to help avoid theft. 
There are a lot of other technical features for this system - drop rating, weather proofing, etc. But I feel like if you like storage as much as me, then you are already sold. And if you are one of those people that don't think storage is exciting, feel free to store your phone in one of the boxes. There, the Tough System is now bluetooth compatible.  
Have something to say? Share your thoughts with us in the comments below.