Smart Drum Sander Has LED Control Panel And Feed Logic
October 14, 2015 | 5:21 pm CDT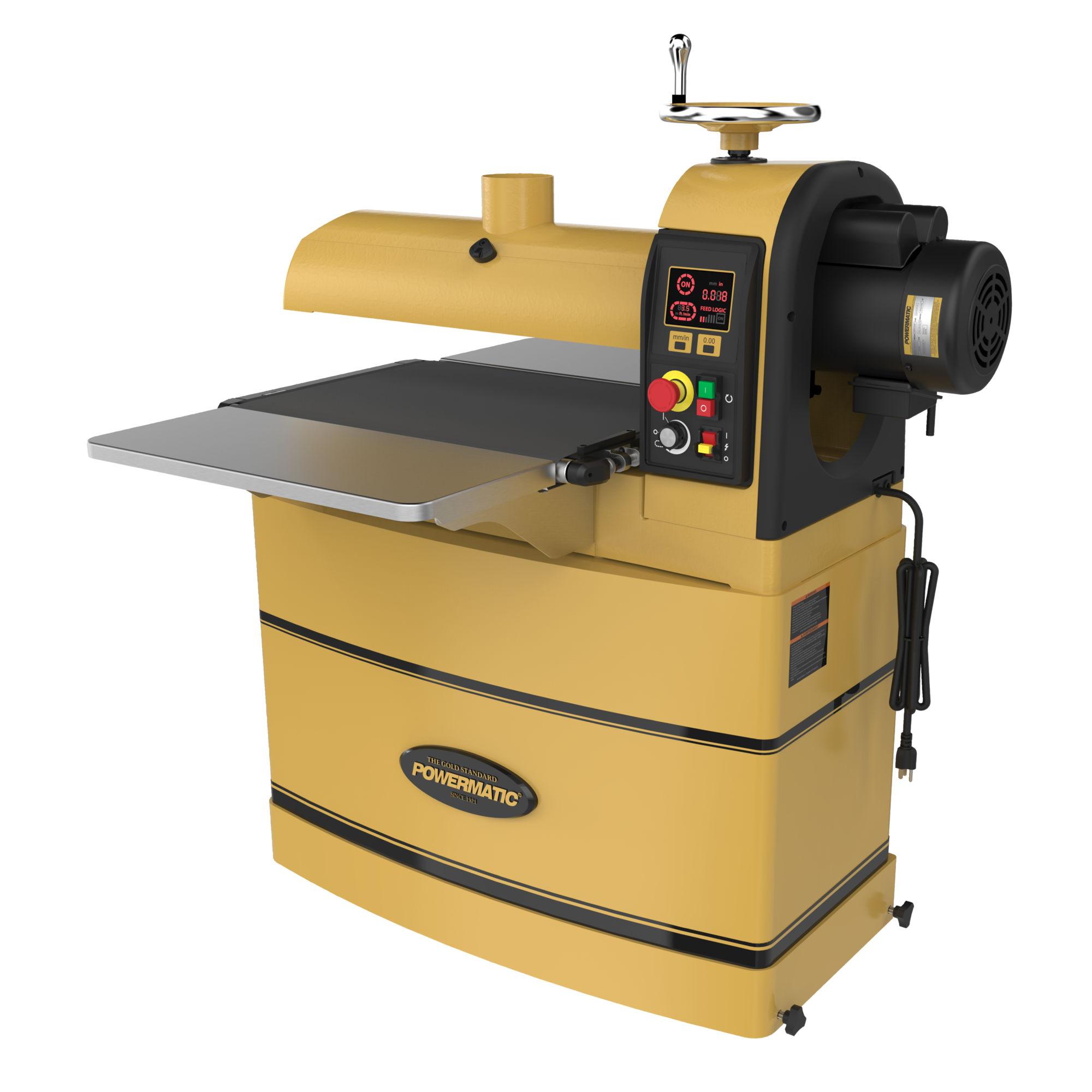 LAVERGNE, TN -  Powermatic's new PM2244 drum sander has sophisticated features, including an integrated LED control panel and feed logic to prevent machine overload.
Katie Davidson, Powermatic product manager, says shop owners will find it "a user-friendly, production-class machine that consistently provides exceptional finishes."
The LED control panel provides the operator a snapshot of the status of the power, the belt speed and the sanding depth.  The digital readout can be set to display material height in either inches or millimeters, and can be zeroed-out at any point to accurately measure sanding depth. Separate indicators show when the conveyor belt is moving and when the sanding drum is rotating.
The feed logic system monitors the load on the drum motor and regulates the speed of the conveyor motor to maintain the highest feed rate without overload. When the feed logic control is active, the conveyor belt speed will self-adjust.
Another distinguishing feature, Parallelism Fine Adjust, allows the table to be adjusted relative to the drum carriage, and eliminates the need to adjust the entire drum carriage. That drum carriage is constructed of cast iron for maximum strength and consistent performance. The steel hood has a 4-inch dust port to collect sawdust at its source, which helps prevent excess dust from escaping.  

The drum sander's conveyor system is built for strength; a reinforced-steel conveyor bed is equipped with a no-give power feed belt to provide a flat sanding surface. Included infeed/outfeed tables provide 37-1/2 in. of support when running longer work pieces.
 The 1-3/4 HP, single-phase, 115V, TEFC sanding drum motor develops 1,720 rpm.  The conveyor speed is infinitely variable from 0-10 fpm.  The PM2244 has a closed stand that provides storage space for abrasives, and integrated, locking casters facilitate moving the machine around the shop.  The sander weighs 328 lbs.
 www.powermatic.com.
 
Have something to say? Share your thoughts with us in the comments below.