Your stress may be 7 percent lower if you're in a wood building
March 23, 2021 | 11:42 am CDT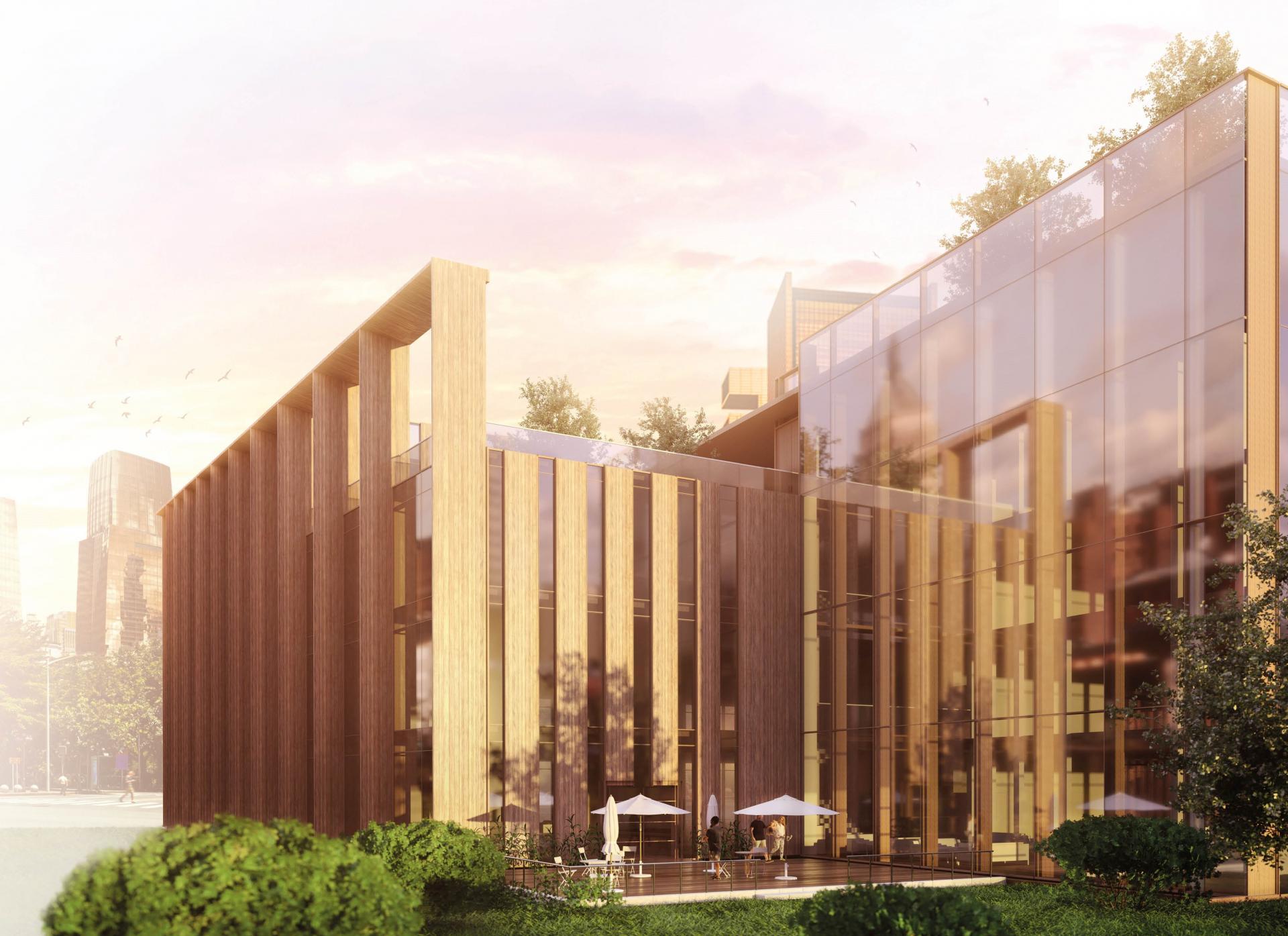 A new research paper from wood product firm Stora Enso dives into the science behind the health and wellbeing benefits to building with wood.
 
"Considering in the developed world, around 90 percent of our time is spent inside – something that's been exacerbated in recent times by the COVID-19 pandemic – it is more important than ever to assess wellbeing whilst indoors, and the whitepaper demystifies the role building materials play in this," says the firm.
 
The analysis reviews multiple areas of research, such as wood's ability to reduce stress and boost productivity levels. For example, a study into the wooden waiting room at the National Oncology Institute in Slovakia saw participants experiencing a decrease in cortisol levels by 7.5 percent.  Similarly, a study conducted in an Austrian school compared student experience in classrooms – one with linoleum floors and plasterboard walls, and one that was wooden. Those in the wooden classroom had significantly lower heart rates and lower perception of stress. 
 
Hygiene is also covered, with studies showing Coronaviruses (SARS -CoV-2) applied to wooden surfaces can only be replicated for 12 hours, whereas on surfaces made of plastic, stainless steel, glass and masonry, the viruses remain multipliable for up to 96 hours. Additionally, research has shown that exposure to essential tree oils can result in an increase in natural killer (NK) cells which is an indicator of a strengthened immune system. 
 
"Building with wood has many benefits, such as lowering environmental impact – CO2 emissions can be reduced by up to 75% when comparing against traditional processes with concrete and steel. But often underappreciated, is how it can improve health and wellbeing," says Sebastian Hernandez, Building Concepts Manager at Stora Enso. "There is still a lot to learn in this field. And with the role the construction industry plays in societal impact in acute focus, we hope that our study spurs an increased interest in research in the future."
 
Check out the full paper here.
Have something to say? Share your thoughts with us in the comments below.