'Adjusting to the times' the theme of WPE Lancaster Live
August 14, 2020 | 3:20 pm CDT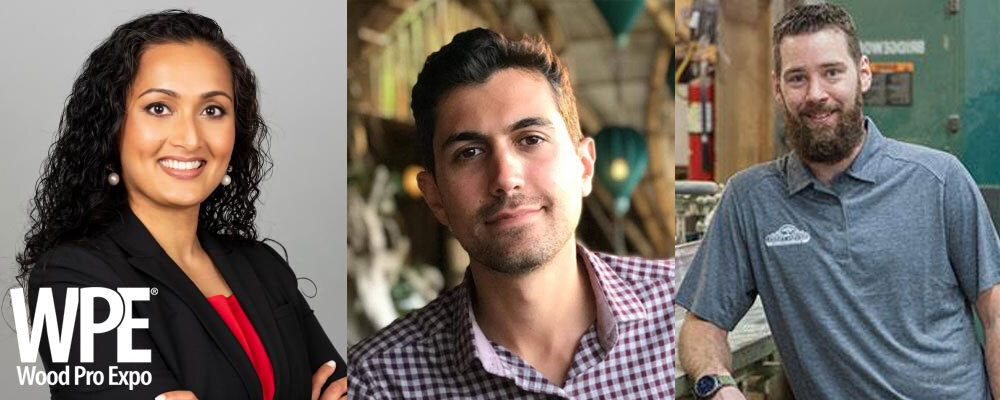 LANCASTER -- October 15 was meant to mark the opening of Wood Pro Expo Lancaster, a two-day woodworking conference and trade show focused on serving the needs of mid-Atlantic woodworking companies. But the COVID-19 pandemic and related Pennsylvania rules enacted to slow the virus' spread forced CCI Media to cancel the annual event.
Now, in place of a face-to-face event, CCI Media will present Wood Pro Expo Lancaster Live, a free webinar featuring three of the speakers who were scheduled to present at the Warehouse at the Nook in Lancaster County. The special two-hour presentation, with the underlying theme, "Adjusting to the Times," represents a collaborative effort of Woodworking Network and the Cabinet Makers Association (CMA). It will include a forecast of the U.S. housing market, a session on lean manufacturing and a case study of a custom woodworker who continues to thrive even during these uncertain times.
"While we were extremely disappointed to have to cancel this year's edition of Wood Pro Expo Lancaster, we knew it was important to find a way to provide our audience with timely information that can help them navigate the pandemic," said Lewis Goldman, show manager. "Wood Pro Expo Live will allow us to do that. Education and learning are the heart and soul of Wood Pro Expo Lancaster. We're grateful to have the participation of three talented speakers and the support of the CMA."
"Wood Pro Expo Live is the latest in our continuing series of virtual educational events," said Harry Urban, publisher of Woodworking Network. 'While the three presentations were originally meant to be staged in Lancaster, each of these topics is germane to our entire North American audience. We're excited to deliver these important presentations to woodworkers and industry suppliers where ever they might be."
Wood Pro Expo Live schedule
1 p.m. to 3 p.m. ET, Thursday, Oct. 15
1:00 p.m. Keynote: Crosswinds for Housing
Danushka Nanayakkara-Skillington, assistant vice president for forecasting and analysis of the National Association of Home Builders, is an economist actively involved with developing and maintaining national, regional, long-term and remodeling forecasts. Her presentation will include:
An update on the overall U.S. economy;
An overview of the U.S. housing market including demographics and house prices, demand factors and supply side constraints; and
NAHB's forecast for the U.S. housing market including regional trends.
1:30 p.m. to 2:15 p.m. Applying Lean Manufacturing in Woodworking
Massimo Giliberti, grew up in a family kitchen cabinet manufacturing business and is founder of Studio5y, a New York City-based consulting firm. He will discuss how woodworking businesses can maximize their output and quality by implementing lean continuous improvement methodologies. While lean's origins are rooted in the automotive industry where products contain thousands of parts with yearly specification updates and minimal variations, it also offers tremendous benefits to the woodworking companies of all sizes. Gilberti will explore some of those lean tools and discuss how they can be used to increase efficiency and operational agility, eliminate roadblocks and drive bottom-line results.


2:15 p.m. to 3:00 p.m. Surviving and Thriving as a Small Shop
Jarin Smoker founded Seven Trees Woodworking of New Holland, Pa., in 2009. Since its inception, Seven Trees has grown to include an entire team of skilled craftsmen and women who love turning raw wood into beautiful pieces of custom millwork for both residential and commercial customers. The ability to design, manufacture and install a diverse range of products, including interior and exterior doors, kitchen cabinets, reception desks and retail displays has been integral to the company's continuing success. Smoker will discuss how his company has managed to stay busy amid a global pandemic.
For sponsorship opportunities, contact Harry Urban. 
For more information about 2021 WPE Lancaster, Oct. 14-15 at the Warehouse of the Nook, contact Lewis Goldman. 
Have something to say? Share your thoughts with us in the comments below.