Wood-Based Biofuels Help FedEx Fly
July 30, 2015 | 4:26 pm CDT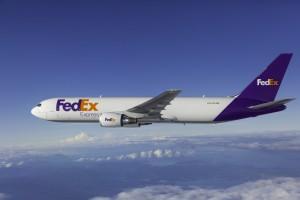 FORT COLLINS, CO - Wood-based biofuels will be used to fuel FedEx jets within two years following an agreement between Red Rock Biofuels LLC and FedEx Express, a subsidiary of FedEx Corp. Red Rock said it will produce approximately 3 million gallons of low-carbon, renewable jet fuel per year for the company, with the first delivery of the seven-year contract set to start in 2017. 
Red Rock's first refinery is scheduled to break ground this fall in Lakeview, OR. and will convert approximately 140,000 dry tons of woody biomass into 15 million gallons per year of renewable jet, diesel and naphtha fuels. The refinery was funded in part by a $70 million Title III DPA grant from the U.S. Departments of Agriculture, Energy and Navy.
IR1 Group is a partner with Red Rock Biofuel for the construction of its biofuel refinery.  
 In 2014, Southwest Airlines agreed to purchase approximately 3 million gallons per year of Red Rock's low carbon, renewable jet fuel. Earlier this year Red Rock Biofuels received venture capital funding from Flagship Ventures. 
"As we look to break ground on our refinery in the coming months, we're thrilled to have signed a contract with FedEx as they look to diversify their fuel supply and reduce emissions throughout their aviation unit," said Terry Kulesa, co-founder and CEO of Red Rock. "With our total jet fuel capacity now sold to FedEx and Southwest Airlines, we are building a suite of powerful, global customers that continue to commit to the future of alternative fuels in a market where oil prices are low, providing true validation of our business model and mission." 
Red Rock takes waste biomass from forests and sawmills, and using a proprietary process, transforms it into domestically produced jet, diesel and naphtha fuels. The company's process begins with the gasification of woody biomass to produce syngas, which is then cleaned and sent to a Fischer-Tropsch unit where it is converted to a high grade, renewable syncrude. Finally, standard upgrading refines the syncrude to yield renewable jet, diesel and naphtha fuels which provide a lower carbon, cost competitive alternative to crude oil-based fuels
Have something to say? Share your thoughts with us in the comments below.