Woodworking ranks number 6 on top jobs that don't need college degrees
September 15, 2021 | 11:40 am CDT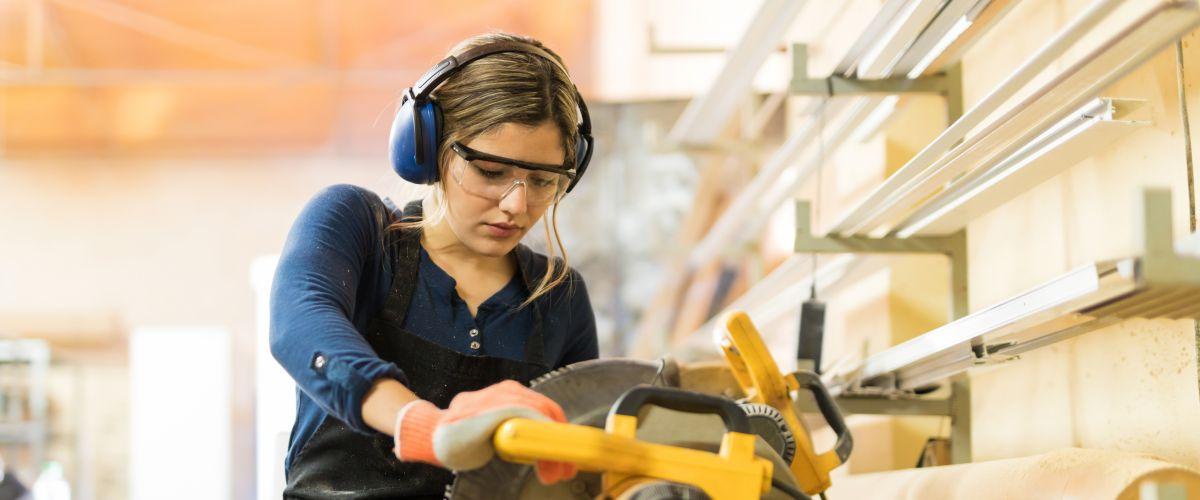 Carpentry has come in at number six on a list of top jobs that do not require college degrees.
The list, from skilled trade advocate foundation SkillPointe, features jobs in technology (software developer topped the list), construction, and healthcare. Truck driving also made the list at number five.
"Good carpenters are always in demand," writes SkillPointe. "You'll find yourself working on construction sites or on home improvement and remodeling projects.  As a carpenter, you'll learn the skills to cut, measure, and shape lumber in lots of useful ways and how to put all kinds of woodwork together."
Here's the full list:
1. Software Developer         
2. Systems Analyst        
3. Electrician
4. Police Officer                        
5. Truck Driver                          
6. Carpenter                        
7. Plumber                       
8. IT Support Specialist          
9. Nurse - LPN / LVN             
10. Certified Nursing Assistant         
11. Auto Mechanic
12. Teacher Assistant                     
13. Medical Assistant                  
14. Industrial Machinery Mechanic      
15. Network Administrator              
16. Heavy Equipment Operator      
17. Training and Development Specialist 
18. Paralegal and Legal Assistant        
19. Social Services Assistant         
20. Information Security Analyst      
21. Welder
22. Dental Hygienist  
23. Machinist
24. HVAC Technician
25. Laboratory Technician
SkillPointe ranked the jobs by looking at SkillPointe user behavior, Bureau of Labor Statistics, National Employment Matrix, Occupational Employment Statistics, The Job Openings and Labor Turnover Survey, and Emsi Burning Glass, 2021.
"While retail and hospitality have faced significant challenges related to the Covid-19 pandemic, other industries still offer amazing opportunities with lots of growth, strong salaries, and future job security, all without a college degree," said Todd Wilson, SkillPointe Founder. "These jobs do require some training, but fast-track options are available at local community colleges and trade schools for a fraction of the cost of a four-year program. Employer apprenticeships are also a great option."
SkillPointe also found:
The high-growth jobs featured on SkillPointe represent 2.3 million job openings in 2021
Given continued challenges, retail and hospitality rank below other industries
Construction, Technology, Healthcare and Public Service jobs dominate the Top 25
Construction has the most jobs on the list, featuring six, and is expected to grow with increased infrastructure spending
High-growth energy jobs (such as Wind Turbine and Solar Technicians) did not make the list due to a lower number of job openings when compared to larger industries
Top jobs by category:
Highest Salary - Software Developer
Most Available Jobs – Truck Driver
Best Future Growth – Information Security Analyst
Have something to say? Share your thoughts with us in the comments below.