Woodworking industry wrestles with major supply disruptions
June 2, 2021 | 2:53 pm CDT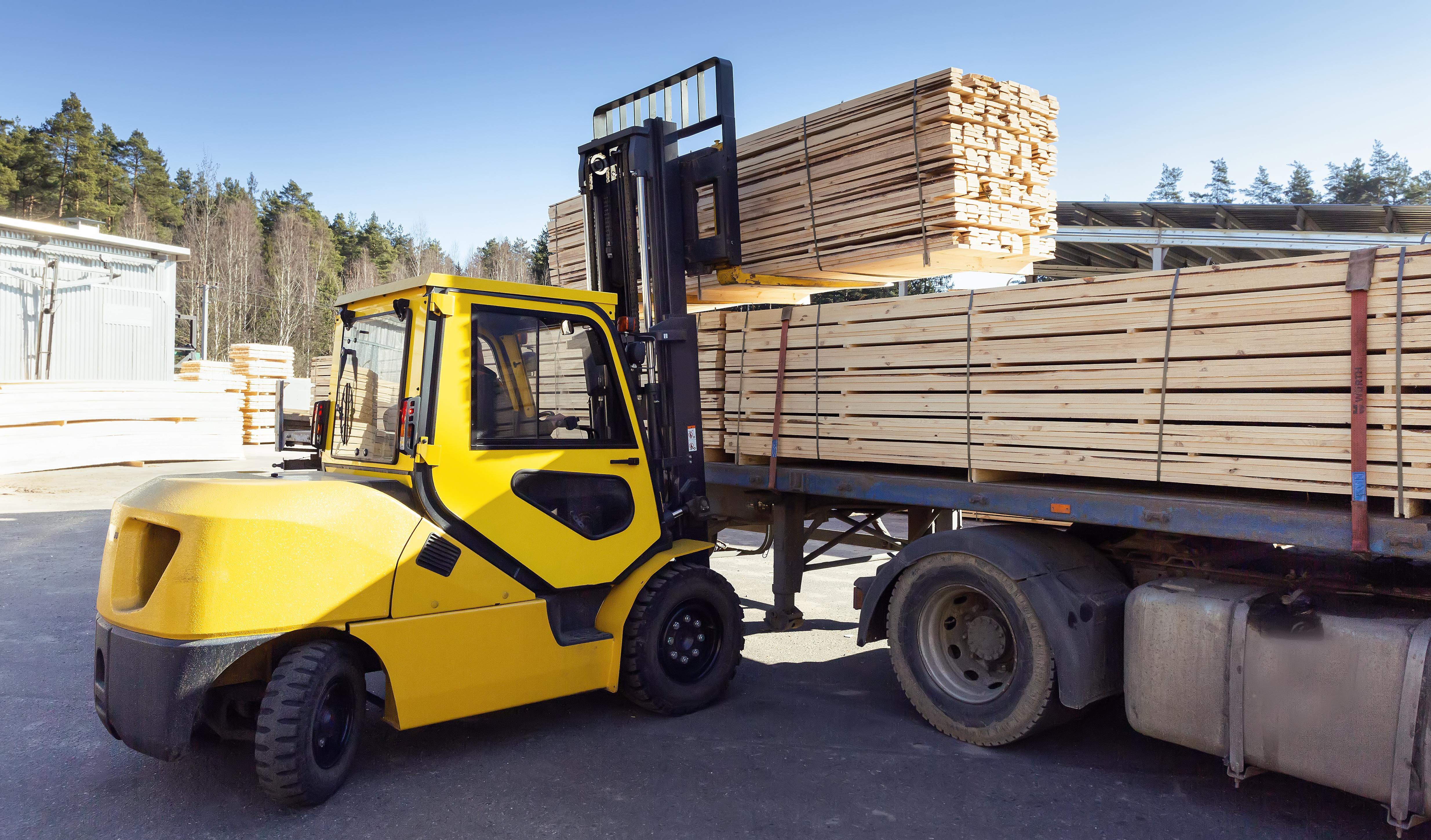 Skyrocketing lumber prices have grabbed the media spotlight recently, but most of the attention has been focused on softwood lumber and homebuilding. In reality, the crisis is more widespread than just homebuilding and has reached deep into the woodworking industry across North America, affecting hardwoods, sheet goods, and other essentials amid wide disruptions across the industrial supply chain.

We talked to a number of woodworking industry experts to shed light on the bigger picture of the current supply chain disruption, who and what products it affects, what the scope of the disruption is, what the causes are, and even some predictions on how long it could last.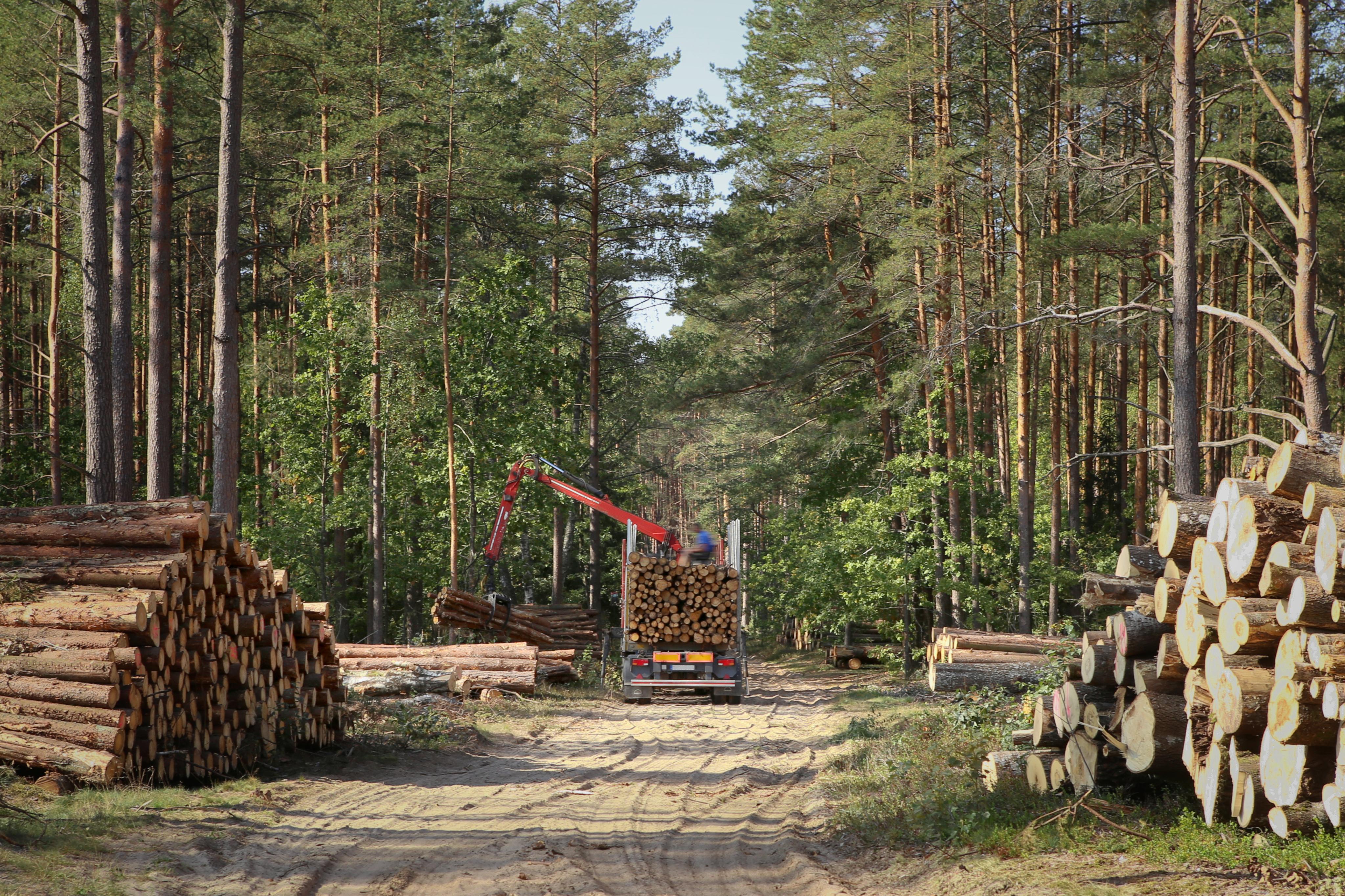 More than softwoods
Everyone we talked to emphasized that the current lumber crisis is much wider than just construction-grade softwood lumber.

Bo Hammond has worked in hardwood lumber operations and sales for 26 years and is currently hardwood sales manager for Collins Lumber. He says there is no question about the impact of supply disruptions on hardwood lumber.

"Hardwood lumber prices have been equally volatile with many products reaching all-time highs," Hammond said. "The effects of the building recession in 2008-2010, the trade war of 2019, and then COVID in 2020 forced a capacity reduction in the hardwood industry from 14 billion board feet before the recession to approx. 7 billion board feet now."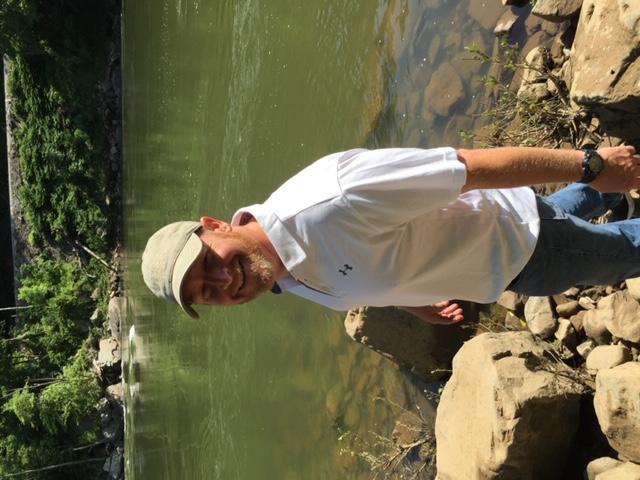 Although there has been some recent leveling off, hardwood prices and supply are subject to continuing instability.

"Market print prices for hardwood, which do not have near the same direct correlation as in softwoods, plateaued (toward the end of April) with very few increases for the first time in over three months," said Hammond. "This is likely indicative of sellers not being willing to lock in a price before having availability and buyers unwilling to speculate on confirming an order until they know suppliers have it on the ground."

Poplar leads hardwood price rise
Not all species of hardwoods have been affected the same way. There are different equations of supply and demand and competition for hardwood products compared to softwood construction lumber.

"Supply is a big part of all the product price run ups, but there are some products more heavily influenced by supply then demand," said Hammond. "Poplar is one of those."

He said a historical analysis of poplar pricing reveals a very flat line over time, but currently poplar pricing is 166 percent over normal pace. "Poplar is a large volume item that cuts and dries very quickly," explained Hammond, "so the risk for that particular product to change direction with even a modest supply correction is greater than with other species and products."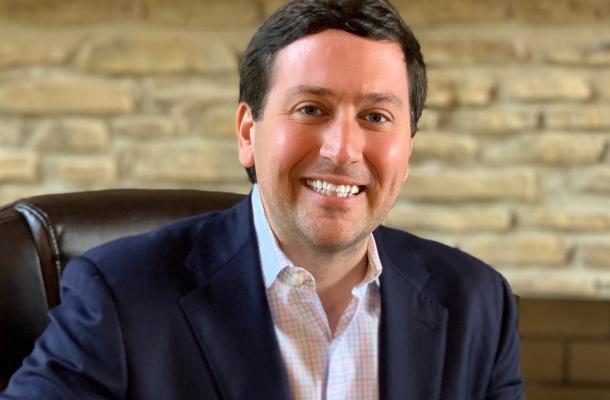 Michael Thornberry is vice president and partner at Powell Valley Millwork, Clay City, Kentucky, and is also active in the Kentucky Forest Industries Association. Powell Valley Millwork specializes in poplar lumber products, and Thornberry confirmed the level of volatility reported in recent poplar markets. 

"Our cost of green lumber is up 45 percent in last the last six months across grades and thicknesses," said Thornberry. "For an industry like ours where you can track back for decades and the price of lumber has been steady, we're not accustomed to having these kinds of conversations (about price increases)."

Thornberry is facing a situation where sawmills have diminished inventory, and many slowed production in the face of the COVID-19 pandemic. At the same time Powell Valley Millwork's customers are increasing demand and even asking for new kinds of products.

"We've been asked to make truckload quantities of commodities," he said. He pointed specifically to requests to make mouldings and other components in configurations that would normally be only for pine-size components. Clearly people are looking to fill softwood lumber shortages with replacement poplar products.

"Pent up consumer spending is driving remodeling and furniture consumption creating backlogs among those manufacturers, creating an insatiable need for hardwood," said Hammond.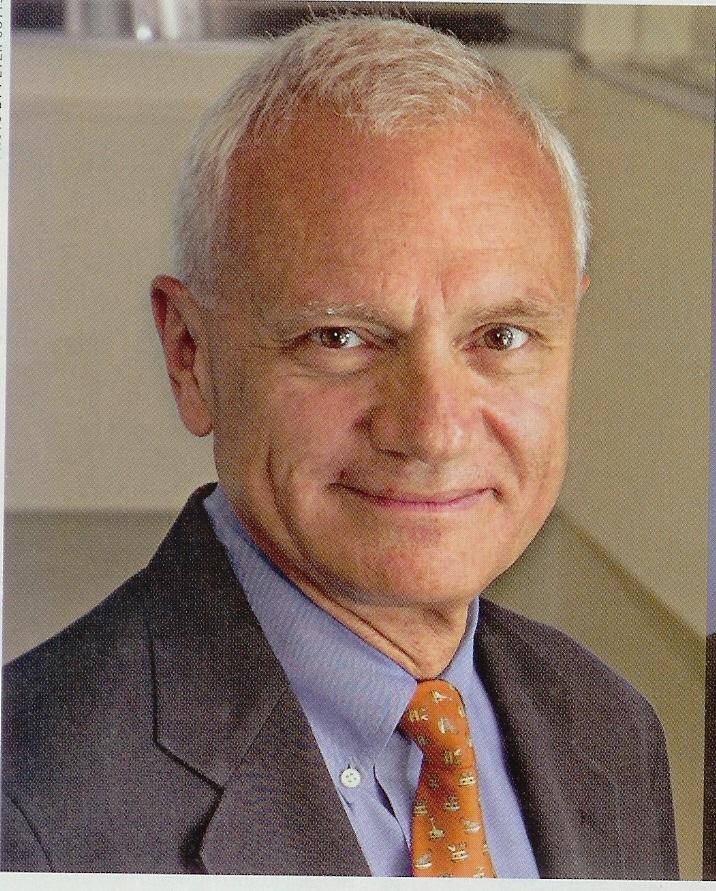 Complex cause and effect
Kip Howlett is long-time president of the Decorative Hardwoods Association (previously called the Hardwood Plywood & Veneer Association). With his headquarters in Sterling, Virginia, just outside of Washington, D.C., Howlett has a ringside seat on all the political machinations spinning out of the supply chain disruption. He points to a laundry list of contributing factors that gave birth to the crisis, starting with log supply.

"Log supply is not able to keep up with demand," he said. "There are lots of causes. Some of it has to do with the loggers themselves. There just aren't as many loggers. There's a structural change in the log supply, and it's been aggravated by COVID."

He notes that the pandemic resulted in some restrictions on logging as not essential, which then restricted the supply of raw lumber materials. He says the situation was exacerbated by a changing demographic in logging employment where loggers are trending to be older, and the younger generation is not replacing them as they age out of the industry.

He notes that many sawmills downsized or even shut down because of the 2008 housing depression, so full sawmill capacity has not returned to pre-recession levels, but there is unprecedented demand for new housing and remodeling projects coming out of the pandemic a dozen years later.

Howlett also describes a myriad of international factors that complicate the equation. "A major part of the market went away with the China-U.S. trade war," he said. "Veneer and hardwood markets completely shifted to China. They want the value-added work in China, and then they dump the product in the world market to eliminate domestic competition."

He said there are companies that are horizontally integrated across lumber and veneer industries and have been sending raw logs to China, taking them out of the domestic supply chain. "They can't look away from that sale," he said. "They can load logs right into a container in the woods."

How extensive is that? "From what I can gather, my members (some of whom have hardwood sawmills), over 45 percent of hardwood lumber was going to China. That dropped substantially before China retaliated. All that capacity is available. Softwood guys were already under capacity."

Howlett dismisses one oft-cited factor blamed for softwood price increases: the tariff on Canadian softwood imports. "Canadian softwood duties are 9 percent," he said. "That's minor."

Bo Hammond sees a similar complex set of causes. "Sawmill capacity contraction since the building recession, lack of labor to be able to effectively increase production, lack of available logging capacity to harvest available timber, high priced timber driven up by log merchandising, are all driving the low supply situation in hardwood lumber industry," he said.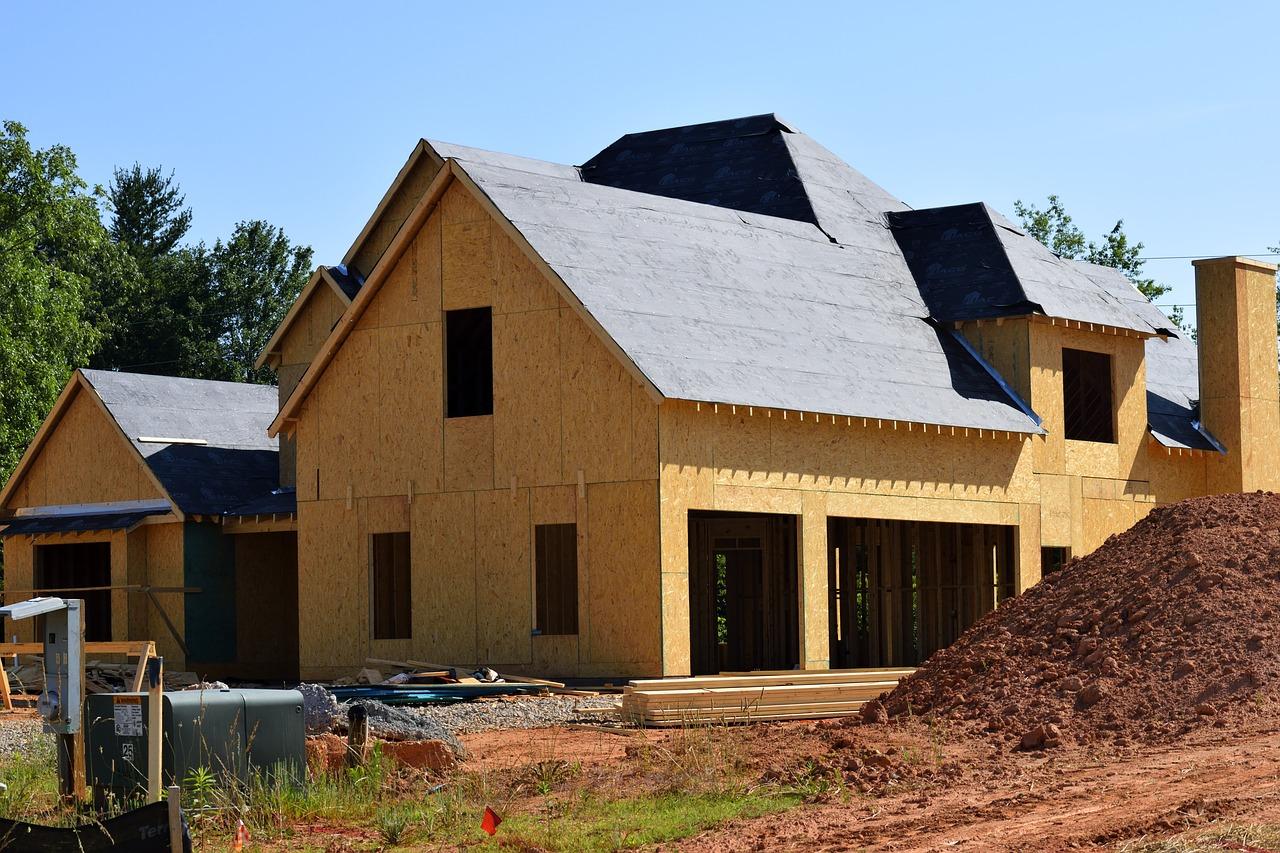 Demand, capacity, but no workers
At all levels of the supply chain, labor issues contribute and increase the disruptions. 

"Still the biggest challenge is labor," said Thornberry from Powell Valley Millwork. "There are not enough people willing and able to work to produce our order file."

Thornberry blamed part of the problem on some of the stimulus spending and unemployment relief programs enacted by the federal government during the pandemic. "If could hire 20-30 people today, I would," said Thornberry, who currently has a staff of 210 -215 people on board. "It's just too enticing for people to stay home on unemployment. We're competing regionally with other companies that offer initial hiring packages, and we're competing with the federal government."

Ironically, Kip Howlett said the stimulus finding is a two-edged sword. While it has encouraged workers to stay home longer, it also has provided funds for people to feel enthusiastic about major home renovation or improvement projects. 

Bo Hammond from Collins Lumber sees a similar conflict between high demand for product, but a lack of labor to deliver the goods. "A market spike like we are seeing now with prices at this level normally encourages production to pick up, but current labor conditions are making it near impossible to staff extra production," he said. "Meanwhile, pent up consumer spending is driving remodeling and furniture consumption creating backlogs among those manufacturers creating an insatiable need for hardwood."

What's the outlook?
So much of the woodworking industry is connected to trends in housing that any hopes of solution to supply chain disruptions can't help but tie to the housing market. 

Hammond is optimistic for the future because of the long-term trends in housing. "Hardwoods being driven very strongly by housing-related expenditures (cabinetry and flooring), the outlook for housing influences the longevity of this market pricing," he said. "Very few feel there will be any fundamental change in supply until next spring. Likewise, housing trends have shifted dramatically, and a study of the home buying-age population has Millennials picking up from Baby Boomers, and then Gen Z following very closely on the Millennial heals, keeping the need for housing strong."

In addition, he points to pandemic-driven desires to own a house with home office and home-schooling facilities. Also, combined household trends have picked up where it had been flat before.

While everyone we talked to was optimistic long term, no one sees a softening of pricing and supply disruption pressures anytime soon.

"We don't see prices softening during the summertime," said Thornberry. "We're trying to build inventory for winter."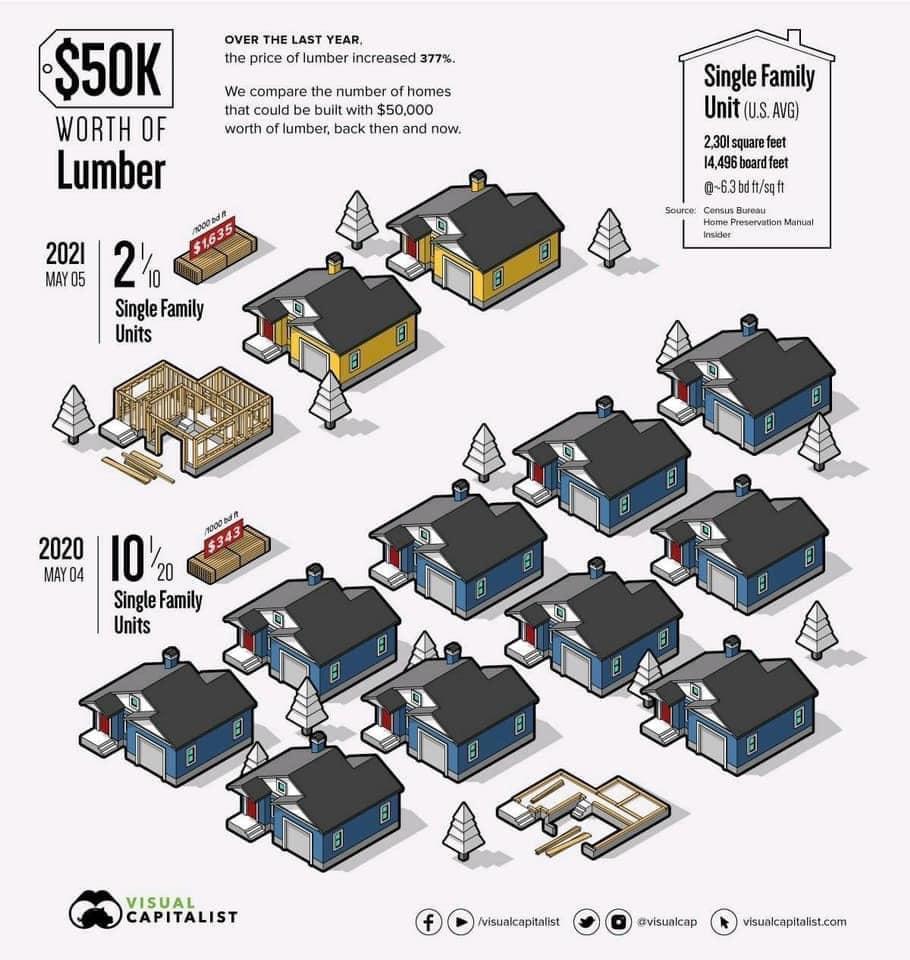 Continued optimism
Still, Thornberry says he feels "better today than month ago." He points to news of in-person trade shows returning. He sees log decks improving and mills ramping up. He says he is generally confident about the supply long term.

Kip Howlett is also optimistic long term. "The hardwood side has been able to enjoy economic recovery in housing sector," he said. "They've been able to absorb some cost increases and pass some on."

But he still points to lots of import pressure as a significant factor on the health of the industry, and he is concerned that the segments of the industry that rely more on hardwoods face more challenges with passing on price increases, particularly in sheet goods segments.

"Hardwood plywood guys are not able to pass on the pricing that the softwood guys have been able to do," he said, noting that they have more competition from imported products. He sees Chinese imported plywood and new sophisticated wood-look laminate products from Europe as the two pressures that keep pressure on rising domestic prices. "Both of those are pretty big gorillas," he said. "But natural wood still has an edge because of its attributes."

Another wildcard in the mix is industry regulatory factors. Right now, there is not undo restriction on logging, but he predicts efforts by the Biden administration to put more regulatory pressure on the logging and forestry industries. He predicts a campaign of re-regulation with the Biden administration working to reinstate administrative rules that were cut during the Trump administration.

COVID-19 experience
One thing that makes Michael Thornberry optimistic about the future is the experience his company had dealing with the COVID-19 pandemic. They planned for fallouts and shutdowns back in February 2020 then, "The opposite happened," he said. "2020 was our best year in the industry."

The company took dramatic measures to keep employees healthy and production rolling. Two people were cleaning around the clock. They separated shifts for no overlap and to allow an hour of deep cleaning between shifts. They closed the office and instituted remote work programs. They stopped local, face-to-face sales of products and instituted temperature checks, mask mandates and 8-foot-distancing regulations. Monthly safety meetings were replaced with a newsletter.

Now, things are easing up. Powell Valley Millwork worked with local health officials throughout the pandemic, and they even were able to bring the National Guard into the plant for mass vaccinations. "We did not require or incentivize vaccinations," he said, but still there was wide employee support. He expects to relax mask mandates after people get their second shots.

"Overall, I'm proud of our entire team," he said. "Everyone bought in."
Have something to say? Share your thoughts with us in the comments below.