Woodworking Industry Infographic: Forest to Finished Product
November 24, 2015 | 6:47 pm CST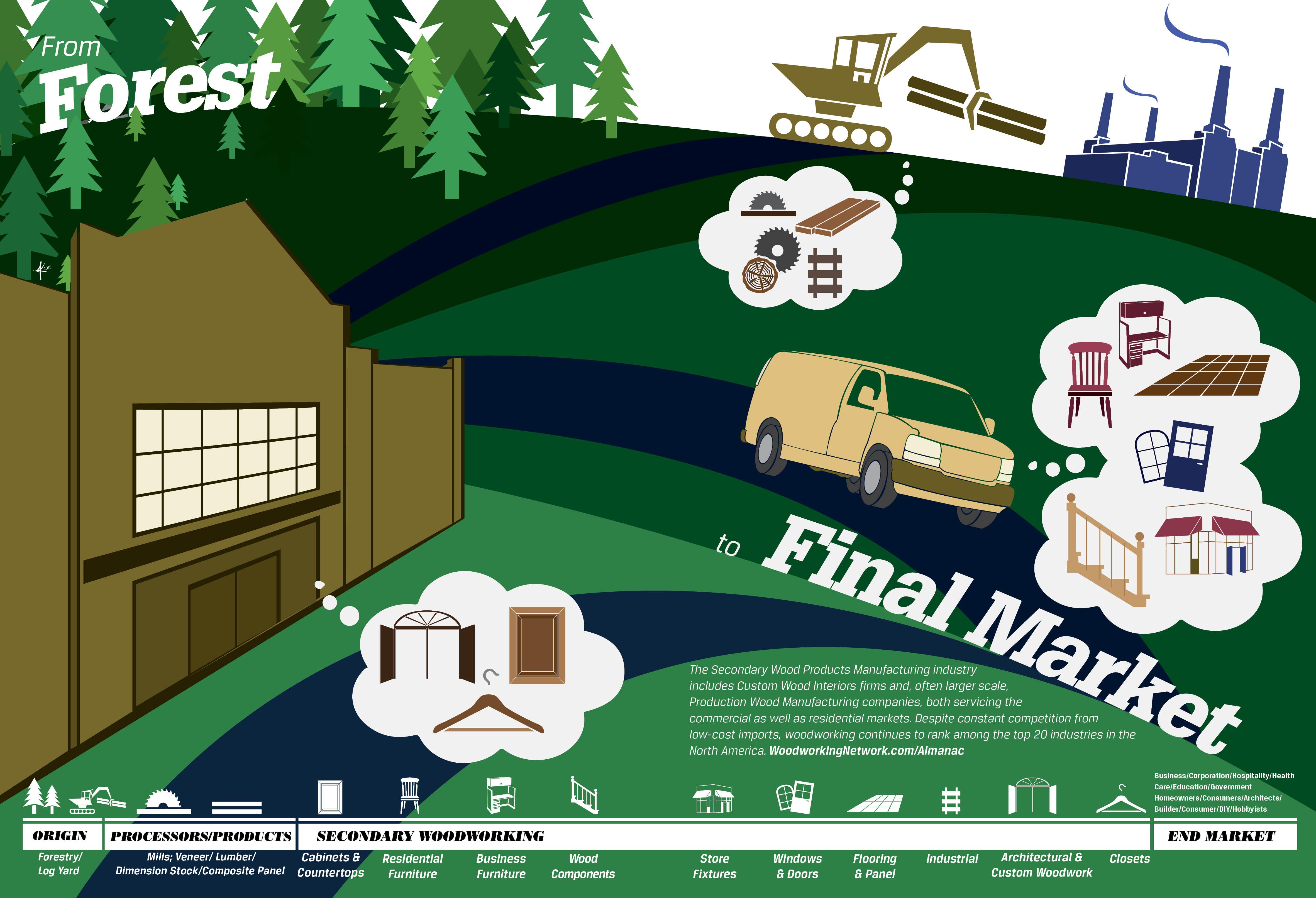 A look at the various industry segments that manufacture wood products: kitchen & bath cabinetry, contract furniture, residential furniture, architectural woodwork, closets & home storage, wood components, flooring, windows & doors and industrial wood products (railways, ties, pallets, etc.).
Cool and unusual projects, woodworking apps, innovative techniques and materials: all were among the most viewed items at WoodworkingNetwork.com and our social media sites, garnering thousands of views from readers.

Editor's Choice projects at Woodworking Network magazine ranged from unique and innovative, to cool and inspiring. Top picks include a cocoon-like design for office furniture, a

a kinetic wave cabinet, and this

50,000-year old Kauri wood table. Here are the year's best.
Design driven materials in wood products manufacturing, supplies - adhesives, hardware, veneer, laminates, edgeband - took on leading roles during 2015. Here are the year's most viewed stories.
 
 
Have something to say? Share your thoughts with us in the comments below.