June 8, 2023 | 1:44 am CDT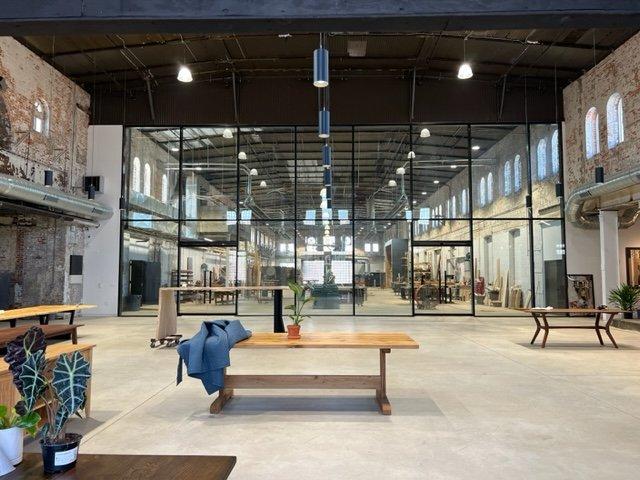 Photo By Southbmore.com
At many weddings, attendees will throw bird seed, or, more traditionally, rice, but at one wedding location, the wedding couple might just be showered with wood dust.
While this isn't likely, it is possible for any happy couple who tie the knot at The Butterfly Room within Sandtown Furniture Co., in South Baltimore.
The custom furniture manufacturer that uses reclaimed wood in its pieces, "reclaimed" a building built in 1885 that by 2021 had fallen into serious disrepair.
"We poured our hearts & souls into it - with the vision to turn it into the greatest woodshop + furniture gallery in the world," the owners wrote on their website. "As we were building, we decided we couldn't keep this beautiful old building to ourselves and The Butterfly Room at Sandtown Furniture was born."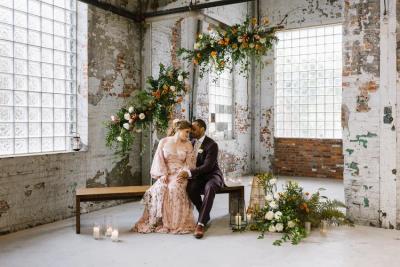 The Butterfly Room, named for the butterfly technique that shores up splits in wood, is a 7,000-square-foot blank canvas for weddings or other events. It can accommodate up to 200 guests for a seated dinner and 250 guests for a cocktail reception.
The building costs $1.1 million to purchase and another $1.2 million to renovate, features a large glass wall that looks into the woodshop, according to a story in Southbmore.com. It has tall ceilings, concrete floors, and exposed brick walls with distressed paint and arches. There are different sections of the space that work for ceremonies, cocktail hours, and the reception.
Anna Singer, the event planner for The Butterfly Room, told the website that the space already has 21 weddings on the books and that 90 percent of engaged couples who tour the space end up booking it.
Have something to say? Share your thoughts with us in the comments below.