Wood products group advocates for legal, sustainable timber trade of certain species
November 21, 2022 | 12:33 pm CST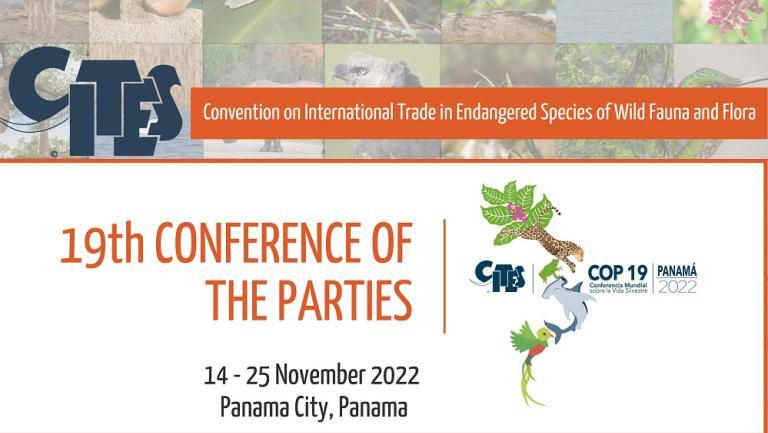 ALEXANDRIA, Virginia – The International Wood Products Association (IWPA) advocated for legal and sustainable trade in several timber species at the 19th Meeting of the Conference of Parties of the Convention on International Trade in Endangered Species of Wild Fauna and Flora (CITES) in Panama City, Panama. 
The CITES event is currently ongoing. The event started on Nov. 14 and will run through Nov. 25 in Panama City, Panama.
 
In comments submitted to the U.S. Fish and Wildlife Service in advance of the meeting, IWPA stated: 
 
IWPA strongly supports the goals of CITES, namely to ensure that international trade in specimens of wild animals and plants does not threaten their survival. We also appreciate the work of the CITES Secretariat and the individual parties to ensure that the Convention does not place any unnecessary burden on the legal trade in CITES-listed species.
IWPA recently surveyed members who are involved in the procurement and sale of CITES-regulated products and could be impacted if certain plant species proposals are adopted at CoP19. There are several key takeaways:
•    More than two-thirds of stakeholder businesses have less than 100 employees, and 80% have less than 250 employees. 
•    100% percent of survey respondents indicated that they would have to cut employees if the proposed timber listings were adopted due to revenue loss.
•    100% of respondents indicated that they maintain an in-house compliance program to vet the sustainability and legality of the wood products they source. 
•    100% attested that "given the application and technical properties of the species in question, they will not be able to easily replace these wood products with a domestically harvested and manufactured wood product." 
IWPA outlined multiple principles when considering proposals to amend the CITES appendices such as science-based decision-making, consideration of the experiences and expertise of range states, and sufficient implementation period for new listings.  The full comments can be found HERE.
 
Distributor applauds timber addition
Tropical Forest Products, a Toronto-based timber distributor, applauded the addition of Ipe and Cumaru to the Convention on International Trade in Endangered Species of Wild Fauna and Flora (CITES) Appendix II.
Although they are not endangered species, this measure aims precisely at regulating and creating new tools to protect the species from illegal extraction practices, ensuring their longevity. CITES already integrates seamlessly into Black Label's rigorous Legal Lumber Due Care program, which remains unchanged by the addition.
"Thanks to our uncompromising dedication to preserving the forest, Black Label's vast inventory of premium Ipe and Cumaru has always been sourced through sustainable practices above and beyond the requirements of CITES," said Kris Kanagenthran, CEO of Tropical Forest Products. "The Black Label team is encouraged by CITES' recent decision that urges the entire industry to follow our lead in high forest management standards. We are dedicated to protecting our irreplaceable ecosystems for future generations." 
All Black Label products are certified sustainable by the Forest Stewardship Council (155777), Unifloresta, and/or the Legal Lumber's Due Care Chain of Custody environmental compliance program. Created to set stringent criteria for sustainability standards, Legal Lumber is designed to support global forest initiatives like CITES and promote ecological benefits.
 
Have something to say? Share your thoughts with us in the comments below.