Wood Pellet Fuel Has Low Carbon Impact: Study
September 24, 2013 | 9:14 pm CDT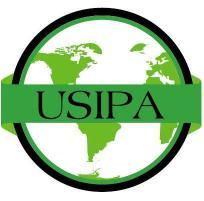 RICHMOND, VA - The use of woody biomass for power generation, while giving off carbon and green house gas emissions, still produces significant carbon savings with long-term environmental benefits.
Those conclusions, embodied in the report released today may still not satisfy biofuel skeptics, since it was prepared for the U.S. Industrial Pellet Association and other members of the Bridging with Biomass Coalition. The group also includes the European Industrial Pellet Suppliers, and the Wood Pellet Association of Canada.
The wood pellet coalition says it wanted to rebut claims that have found forest-based bioenergy, such as wood pellets, release carbon into the environment faster than growing trees can reclaim it.
"Those studies are generally based on modeling assumptions that do not correspond with current and expected production, and are therefore not representative of actual industry practices," says the  group.
The Bridging with Biomass Coalition fears public opinion may swing against wood mass biofuel in Europe, from concerns that power plants are destroying North American forests.
Or sources of supply could be threatened in British Columbia and the Southern U.S. Georgia and Texas are home to some of the largest wood pellet biofuel plants in the world, with output primarily intended for Europe.
"Industrial wood pellets from the United States are an essential component of Europe's power mix and provide an abundant, sustainable and carbon beneficial energy source that keeps the lights on in millions of homes and businesses," said Seth Ginther, USIPA's executive director. "By displacing fossil fuels, industrial wood pellets are decarbonizing Europe."
The coalition contends that energy production from industrial wood pellets results in substantial carbon savings over time, far exceeding any temporary carbon debt or foregone sequestration.
"We hope that EU policymakers will take these findings into consideration when they are evaluating the sustainability of this essential source of renewable energy," Ginther says.
U.S. forests are protected by federal, state and local laws and regulations, as well as industry best practices that ensure the continued vitality of more than 751 million acres of forest in the United States, he notes. Since USIPA members rely on low-grade wood fiber such as tree tops and limbs, sawmill residues and low quality wood that does not meet the standards for lumber processing, it does not encourage forest desctruction. The complete report is available for download at http://www.theusipa.org
Have something to say? Share your thoughts with us in the comments below.